BREAKING : Verdict In The Sensational Dowry Death Case Arrived!!
CM / Updated: 2022-05-23
22:50 IST
By Dhiwaharan
On Monday, a trial court pronounced it's long awaited verdict in the sensational dowry death case where 22 year old Vismaya V Nair was found dead at the house of her in-laws. Reports suggested that the girl died of suicide due to dowry harassment and domestic violence in June 2021.
The hearing on the sentencing is expected to take place tomorrow. Kollam additional sessions Judge Sujith KN found Vismaya's husband Kiran Kumar, sole accused in the case as guilty of the crime.
The prosecution had heavily relied on digital evidence to make the case. It has been reported that it became the first dowry harassment case where a large fragment of digital evidence was relied on to find the guilt of the accused.
A total 42 witnesses, 108 documents and several call records were examined by the court during the course of the trail. A 507-page charge sheet was submitted by the police indicating that Vismaya had committed suicide due to dowry harassment.
The prosecution of the  ase was fortified after a voice recording, purportedly belonging to Vismaya surfaced a day before the verdict. The audio clip is a phone call between Vismaya and her father where she is heard crying and complaining about the harassment, thereby revealing that she was subjected to severe torture by her husband.
The accused was charged under sections 304 (B), 498 (A), 306, 323 and 506 of Indian Penal Code for dowry death, inflicting physical or mental harm, abetment of suicide, voluntarily causing hurt and criminal intimidation. He has been convicted under sections 304 (B), 498 (A) and 306.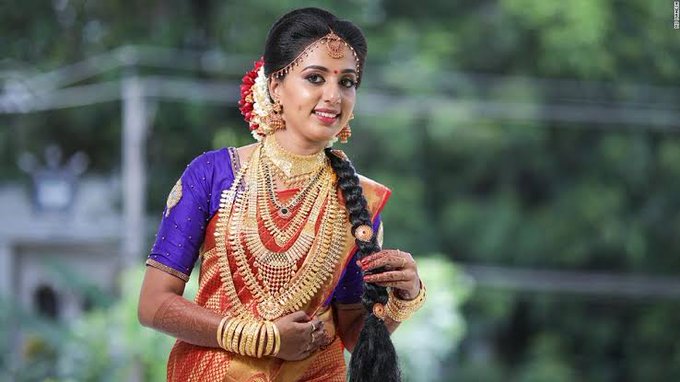 Demise of Vismaya, a 24 year old Ayurveda medical student who lived in Kerala left the entire country devastated. She died by suicide in the bathroom of her husband's house at Sasthamkotta district in south Kerala due to dowry demands. The incident sparked huge outrage among the public with various awareness campaigns emerging against dowry demands.
Vismaya's husband Kiran Kumar who is working as an assistant motor vehicle Inspector and his family members harassed her and physically tortured her over dowry. As soon as the victim found dead at the residence of her husband, Police arrested Kumar and charged him under section 304B of the Indian Penal Code (dowry death). Based on the complaint of the victim's family, Kiran was taken into Police custody.
Here's the audio clip :
Relations of Vismaya accused Kumar and his family members of beating, mistreating and torturing Vismaya in her in-law's house. It has been revealed that Vismaya sent a series of Whatsapp messages to her family members informing them about the harassment she was suffering from Kumar. The relatives alleged that Vismaya shared the pictures of the wounds she suffered during the recent severe physical torture from Kumar.
Vismaya, in her chat, revealed that Kumar was upset over the car he was gifted by her father and used to thrash her over the disappointment. Vismaya said that she was dragged by her hair and stamped on the face over dowry. Kumar verbally abused Vismaya's father for gifting a car he didn't like. He repeatedly said that he deserve more dowry according to his stature but got only very little.
According to reports, Vismaya's father Thrivikraman Nair claimed that their family had given 100 sovereigns of gold and over one-acre land, besides a car worth ₹10 lakh car as dowry to Kumar during their wedding in 2020. "He did not like the car but wanted Rs. 10 lakh cash instead. He beaten Vismaya in front of us after coming to our home at midnight last January" father of Vismaya said to the media. Kiran Kumar was denied bail in the Kollam court.