Verbal Spat Took Place Between Venkatesh & Dhanush Fans After "Narappa" Release !!
Written by Dhiwaharan Published on Jul 20, 2021 | 23:44 PM IST | 126
Follow Us
Comments: 0
Ever since "Narappa" of Venkatesh released on Amazon Prime, fans of actors Dhanush and Venkatesh are involved in online verbal spat. They are trying to prove that their favourite actor had done justice for the script written by Vettri Maaran based on the novel "Vekkai". It was initially made in Tamil as "Asuran" starring Dhanush and Manju Warrier in lead role. After the film became a huge success with a box office collection of Rs. 100 crores, the film went for a Telugu remake.
[wp_ad_camp_1]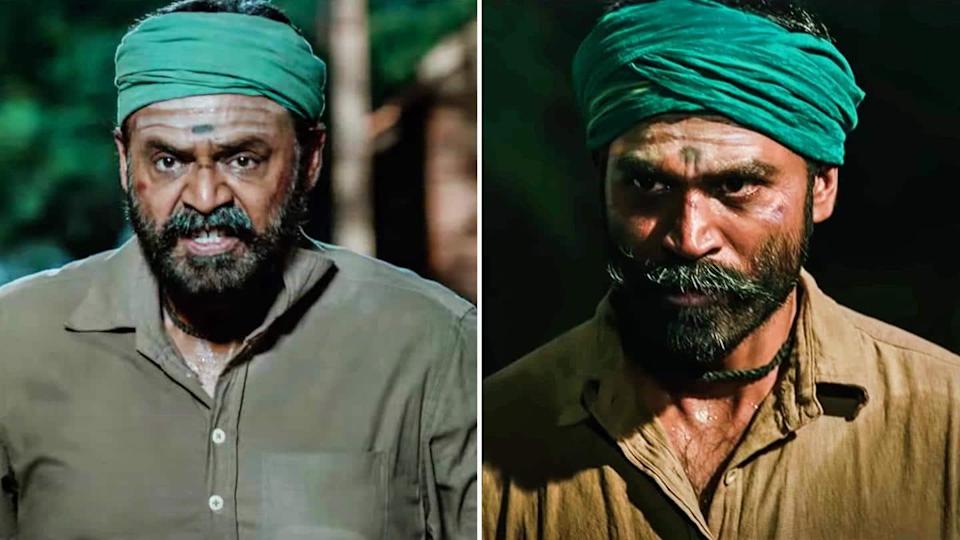 Titled as "Narappa", Venkatesh and Priyamani justified Dhanush and Manju Warrier respectively. Reviews started pouring from all over the Internet as the film got released with huge anticipations among the fans. Despite of mostly favourable reviews that the film garnered, fans of actor Dhanush and Venkatesh started involving in online verbal spat between themselves to prove who did the best.
"Asuran" and "Narappa" revolves around the problems faced by a financially oppressed protagonist. It talks about many issues in the society of rural parts that took place in the early 60's. As far as "Asuran" is concerned, Sivasami, whose small amount of property was targeted by a landlord, gets his elder son murdered by the landlord's goons. Followed by this, the protagonist who carries a dark past tries to overcome the tragedy by saving his younger son from the antagonists.
[wp_ad_camp_1]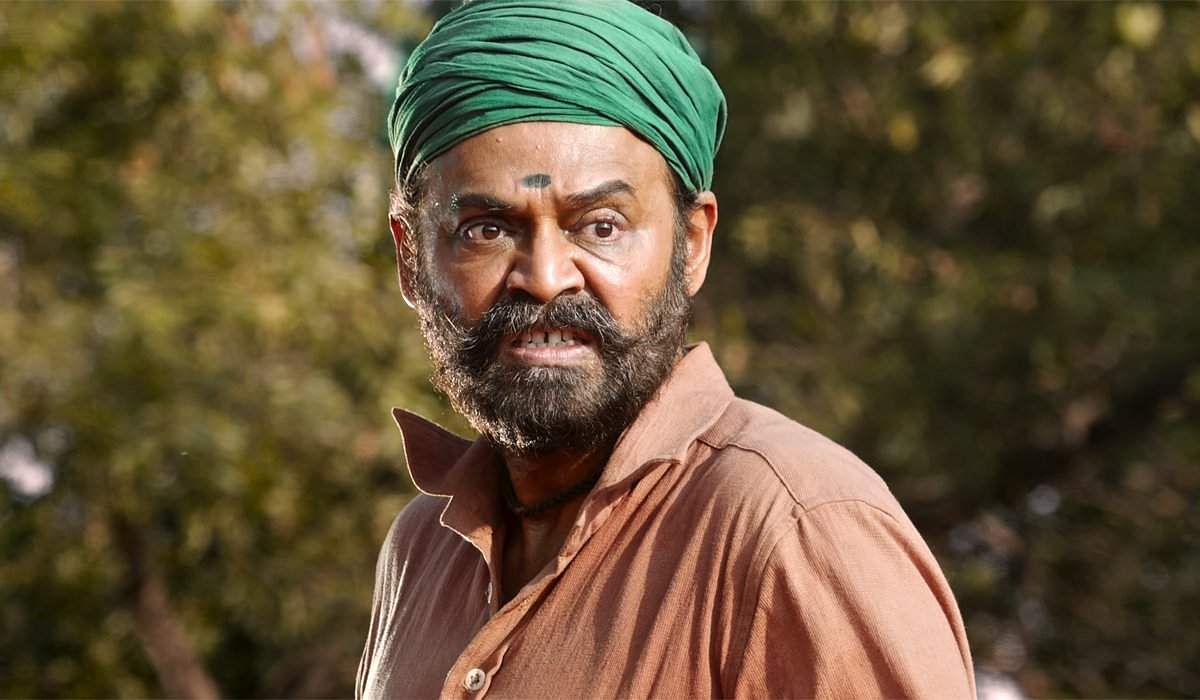 Beyond Danush fans, the film is being appreciated by fans of all the categories for its intense content and the for the way the actors performed in it. Starring skilled actors such as Danush, Manju Varrier, Prakash raj and Pasupathi, the film also gave opportunities to newcomers such as Teejay, Ken Karunas, Abhirami. Now, after the release of the film's Telugu version, fans of both the actors are slamming each other.
"Have you seen satruvu, dharma chakram and Ganesh. Watch Venky sir movies before you compare with dhanush. Venky sir is one of the finest actor. It will take ages for dhanush to reach Venky sir acting. Get some knowledge of movies before commenting." a fan of Venkatesh said to which a fan from Tamil nadu replied writing "Venkatesh looks in his all recent movies like a doll. Dhanush has already reached the highest of VenkyDoll. Now Dhanush is doing an movie with Avengers Director in Hollywood and VenkyDoll still playing youngster roles"
Check out some of the reactions from the fans of both the actors :
Venkatesh looks in his all recent movies like a doll 😂😂😂😂. Dhanush has already reached the highest of VenkyDoll. Now Dhanush is doing an movie with Avengers Director in Hollywood and VenkyDoll still playing youngster roles 😂😂😂😂

— CinemaVeriyan (@pcinemaveriyan) July 20, 2021
Dhanush sir finely played in #Asuran.Nobody match the level of Dhanush sir acting. The remake of this film i.e #Narappa doesn't gave feeling better than Original film. pic.twitter.com/HWJjRnInWP

— Abhishek Mahajan (@Abhishe69349094) July 20, 2021
.@VenkyMama's Performance > @dhanushkraja's Performance#VictoryVenkatesh – Pride and Pearl of Telugu Cinema 🙏🙏🙏🙏🙏

— Uttarandhra BO (@uttarandhrabo) July 19, 2021
The way Dhanush played Sivasami is just impeccable and incomprable. That's it. pic.twitter.com/xMjEZi0tKH

— Chay. (@illusionistChay) July 20, 2021
#VenkateshDaggubati's performance in #Narappa is not just his best but a path breaking and milestone in #TFI ! Powerhouse of talent recognised yet again ! This is incomparable 🙌🙏 This is magic ✨ This is history in making !!!!

P.S : I am a huge fan of #Dhanush#NarappaOnPrime pic.twitter.com/2w03If9mcX

— Sravan Kuppili (@sravankuppili) July 19, 2021
[wp_ad_camp_1]
Venkatesh is a good actor but don't degrade @dhanushkraja #Asuran MAN with 38 yr old is not easy to act in character of 60 age Man

Dhanush body language ,intense in eyes,emotions >>> Venky that's the fact he owned national award for this Performance #Karnan

— Dhanush Rithik (@dhanush_rithik) July 20, 2021
మీ పిల్ల 'D' జీవిత కాలం తల కిందులుగ తపస్సు చేయాలి ఈ స్థాయి నటన చేయాలంటే..ఈ సినిమా వచ్చే సరికి మీ D ఇంకా లాగులు లో ఉండి ఉంటాడు రా మూర్కుడ..😂 pic.twitter.com/1rjftNp84A

— 😎😎😎 (@hara8788) July 20, 2021
dei otha stop comparing venkatesh to dhanush, oru nyaaya punda vendaama? adichadhu ithula frame to frame remake, paaka deepfake maari irukku, ithukku og ah dubbing panni vittrukalaam.

ithula 'sambar kudinga fraands' vera, yov eduthathu vomit, nee laam pesave koodaathu

— Adithya Muthukumar (@muthuwu) July 20, 2021
Venkatesh is the headmaster of acting school where your D is the student..
Venkatesh highest collection>>>>Dhanush https://t.co/WgYiViAdG7

— Mahesh Admirer (@AdmirersMahesh) July 20, 2021
Dey Sambar batch dhanush can't even match 1 percent of acting in front of venkatesh
See his old movies he is one of the best actor in TFI

— Bunny Jashu (@BunnyJashu3) July 20, 2021
@dhanushkraja was not even born when @VenkyMama started acting! Both the states know that Dhanush is nowhere near venkatesh in acting! Venkatesh nailed the emotional and action scenes!

— Akhira Nandan Pallepogu (@akhiranandan258) July 20, 2021
Accept the Truth ra…!🙂#Asuran #Narappa pic.twitter.com/tB12fIctI5

— Ebìí ツ (@ebi_mc_) July 20, 2021
Dhanush Made Venky Mama Continued🤘
Both Are Ultimate Performers And Did Perfect Justice To Their Roles👍
Stop Comparisons And Spread Love❤#Asuran #Narappa @dhanushkraja @VenkyMama #Dhanush #Venkatesh pic.twitter.com/FJJUGgkkeP

— Tarak Rajesh😷 (@TarakRajesh9) July 20, 2021