Maanadu was touted to be a political thriller, with music by Yuvan Shankar Raja and Kalyani Priyadarshan was also confirmed to be the female lead opposite STR. Lately, Producer Suresh Kamatchi has revealed that he has removed actor Simbu from upcoming Tamil political thriller Manaadu, which was originally announced nearly two years ago. Suresh added that he will now make the film with another actor in the lead.
[wp_ad_camp_1]
Later we came to realize that it was Simbu who asked Producer Suresh Kamatchi to announce that he is opting out from the project. While announcing, Suresh thanked Simbu for graciously accepting the offer in the first place. Director Venkat Prabhu, who was supposed to join hands with Simbu for the first time in Manaadu, took to Twitter to share a heartfelt post.
Few days later, a media release on behalf of Simbu got released which said that the actor is going to make a film named as "MAGHA MANADU" in his own production. This made his fans go puzzled and today, on the day of Suresh Kamatchi's birthday, a rumour is doing rounds that Simbu called and wished him for birthday. To our surprise, the report also says that the actor showed green signal to resume "Maanadu" as a gift to Suresh Kamatchi.
[wp_ad_camp_1]
When Venkat Prabhu wished Suresh on his birthday, fans of the actor stormed towards the comment section to question about this news whether it is true or not. Check out some of the reactions here :
Rpl brothers its true pic.twitter.com/Kgltw5lAz8

— சிம்பு சித்திக் (@SSiddhiq) August 19, 2019
"Venkat Bro Please Str Anna vachi Maanadu Movie Shoot Start Panunga"., pic.twitter.com/s9WnHYZy9L

— Vignesh Robin (@VigneshRobin1) August 19, 2019
Bro, is simbu rejoining with your manadu team again?

— rD (@rrajadinakaran) August 19, 2019
"Ithu Mattum Unmaya irukanum, Kadauvulaa Please.,"Uthu Mattum Irukanum Athuku Kaga En Uyir Kuda Eduthuko kadavula Please ." pic.twitter.com/P9XILb6dN9

— Vignesh Robin (@VigneshRobin1) August 19, 2019
While wishing Suresh Kamatchi, Venkat Prabhu in the picture sent him a quote saying "Stand for what is rights, even if it means Standing alone"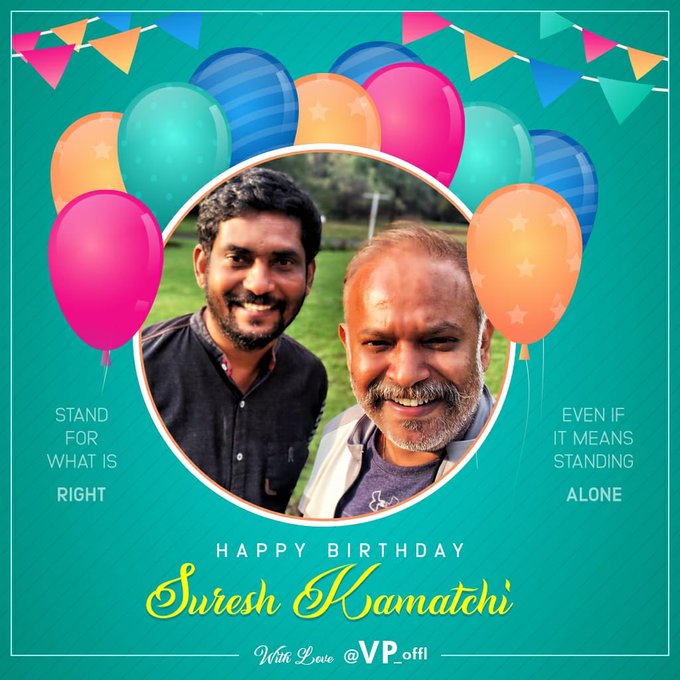 However, there is no official clarification from Venkat Prabhu or Suresh Kamatchi about "Maanadu" getting resumed. "It was Simbu who called me and asked me to produce a film with him. Initially I approached Vettri Maaran sir to direct the film whose date was not available. Then I asked Venkat Prabhu under whose production I was supposed to direct a movie. Once the line Venkat Prabhu narrated impressed me and Simbu, we planned to do the project" said Suresh Kamatchi in an earlier interview.
[wp_ad_camp_1]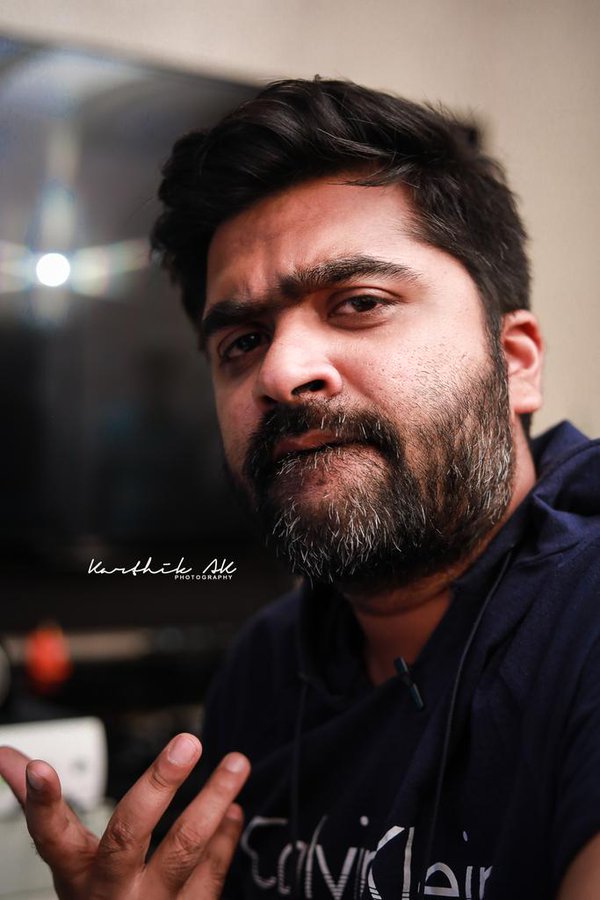 Suresh Kamatchi also revealed that Simbu said that he won't work on Saturday, Sundays. "While I talked with Simbu on Monday, he asked me two days time. On wednesday, when he called, Simbu said that many people are disturbing the project. He worried about the rumours getting surfaced in media.I said that we can prove them wrong by completing the project. Then after a moment, Simbu asked me to announce that he is no more in the project. Only because of his insistence, I made the announcement" said Suresh Kamatchi.
What do you think on this rumour being spread ?? Comment your views below !!