"Varmaa" The Tamil Remake Of Telugu Blockbuster Arjun Reddy Trailer Released !! Check Out The Reactions !!
By Dhiwaharan
Arjun Reddy was one of 2017's commercial hits in Telugu cinema, while also establishing Vijay Deverakonda's super stardom. The young, dynamic actor was highly impressive in as a doctor struggling with bipolar disorder, alcoholism and heartbreak. Arjun Reddy received high praise for the performances and the direction, though it was also criticised in the way the lead treats the women in his life. The movie has impressed Tamil superstar Chiyaan Vikram to chose it as a launchpad for his son, Dhruv.
[wp_ad_camp_1]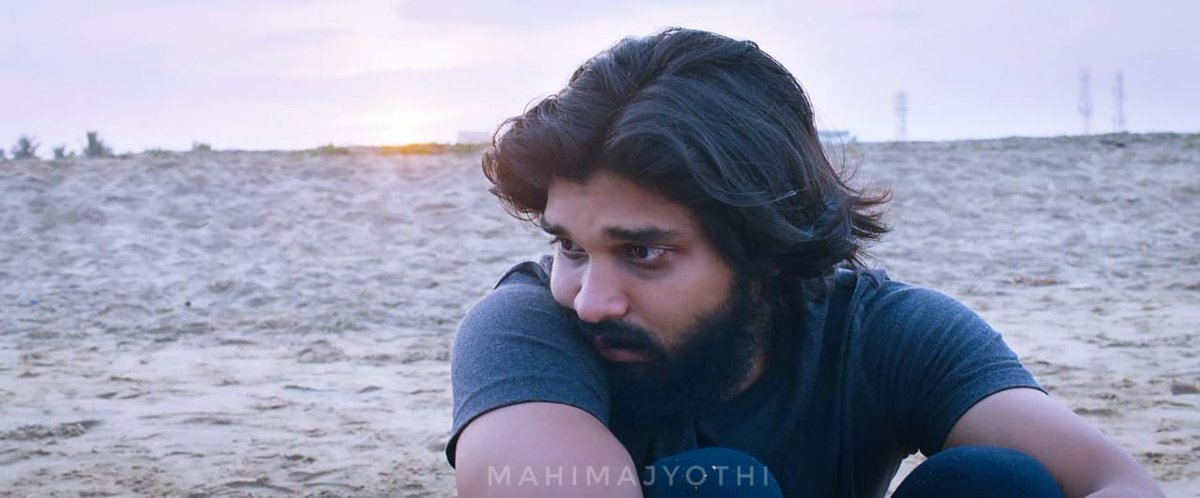 So in Tamil, Arjun Reddy is now Varmaa, as Dhruv Vikram steps into Vijay Deverakonda's shoes. The first trailer has been unveiled by Chiyaan Vikram's colleague, Tamil superstar Suriya Sivakumar on January 9. He has tweeted, "Here's to a promising career..!! @DhruvVikramOffl".
Here's to a promising career..!! @DhruvVikramOffl #VarmaTrailer https://t.co/DKPalAUfZX
Looking forward @filmmakerBala Anna @e4echennai #Megha #EswariRao @raizawilson @radhanmusic @mynnasukumar @editorsuriya @sakthivelan_b @SF2_official

— Suriya Sivakumar (@Suriya_offl) January 9, 2019
Talking more about the trailer, it is a dialogue-less promo that is more invested in the emotions of the lead character, as he goes into a downward spiral after losing his love. Dhruv has nailed all the different looks of his character right, though he looks a bit too young even with that beard. Megha Chowdhury is the female lead, while Bigg Boss fame Raiza Wilson is also a part of the film.
[wp_ad_camp_1]
Check out some of the reactions the trailer received :
No one can replace #Vijyadevarkonda 💥#VarmaTrailer #Varmaa
Padathula pappom 😪 pic.twitter.com/kYllGknImr

— viky (@Viky03035402) January 9, 2019
Truly Cute 😍😻💯#DhruvVikram #VarmaaTrailerFromToday #VarmaaTrailer #VarmaTrailer #Varmaa #VARMAA pic.twitter.com/YtvjF4lmZc

— Mahima Jyothi (@MahimaJyothi) January 9, 2019
#Varmaa ❤️❤️

Oh yes. He is a lit 🔥 on screen and the skills are incomparable to anyone on their debut!#DhruvVikram you are one happy father's moment. pic.twitter.com/VHNWwNp0xQ

— Some'One (@sathishkumar_24) January 9, 2019
Much awaited #arjunreddy spoof #VarmaTrailer is out now #Varma https://t.co/qHOW4jYtwL

— Adithi ❤️ (@itz_aditi10) January 9, 2019
Here's to a promising career..!! @DhruvVikramOffl #VarmaTrailer https://t.co/XnRGCMrGWl … 😍😍😍

Waiting To Watch Bro.. All the best for entire Team 👍👍👍

Wishes From #STR Fans
All The Very Best 👍👍👍

— Mr. Raas 🙂 (@rass_mhmd) January 9, 2019
#VarmaTrailer what garbage is this

Chiyaan you are a great actor no doubt but dont launch this kind of kiddos in the industry.
proper actor could have done justice to the role , this kid ruined it.#Varma

— Dushyanth (@DushyanthRoy) January 9, 2019
My WTF moment to start the year.. #DhruvVikram is luking so young to play a doctor.. Comeon.. Plz don ruin #ArjunReddy
Lukin like a short film.. #VarmaTrailer https://t.co/xI9Qi1R1XG

— sowji (@SKsgian) January 9, 2019
Though the magic can never be recreated in remakes, the #VarmaTrailer too does not disappoint. A Bala Film.https://t.co/cGAZweu3Vp

— Vikram C Mandadi (@mrpablohigh) January 9, 2019
#VarmaTrailer : Trailer cut v good 👌🏻👌🏻 Better than the teaser 👍 BGM 👏🏻👏🏻 Big Plus point awesome Hope movie will good Total different direction from bala garu 👍 #ArjunReddy Remake

— Sri Harsha Vardhan (@Polusriharsha) January 9, 2019
No where to Arjun reddy but dhruv looks so promising and acting capabilities in 1st film🙏🙏🙏 chiyaan blood✌ #VarmaTrailerhttps://t.co/bMmT5025zy

— Bhagath99 🇮🇳 (@bhagath9_9) January 9, 2019
[wp_ad_camp_1]
#VARMAA Official Trailer https://t.co/2YJt8G9ivr, This Is Promising Than the Last Teaser. 🔥👌🏻

Vikram Gaaru's Son #DhruvVikram Looks Awesome. 😎👌🏻

A Bala Padam. 🤘🏻

— ArunachalaM (@ArunbuddyAP) January 9, 2019
Acclaimed director Bala has helmed the remake that also stars Easwari Rao, and Akash Premkumar in important roles. Though the makers haven't specified any particular date, Varmaa is scheduled to release in February. Do share your thoughts about the trailer in the comments section below.