"Varma Is The Best" Says Cinematographer !!
Written by Dhiwaharan Published on Dec 19, 2019 | 17:22 PM IST | 121
Follow Us
Comments: 0
A news on Bala's version of blockbuster Telugu movie "Arjun Reddy" being released in Netflix surfaced earlier this month. Now Mr. M. Sukumar, an experienced cinematographer who worked in films like Maan Karate, Kaaki sattai, Kumki has opened on the controversy between director Bala and the E4 entertainment.
[wp_ad_camp_1]
Bala's version of Arjun Reddy was titled as "Varmaa" and had ace actor Vikram's son Dhruv and Mega Chowdhary in the lead roles. Audience got the opportunity to witness only the 1 minute teaser of the 140 minutes long film. After seeing the final out, the production house and actor Vikram decided to scrap the film and announced that the movie will be re-shot.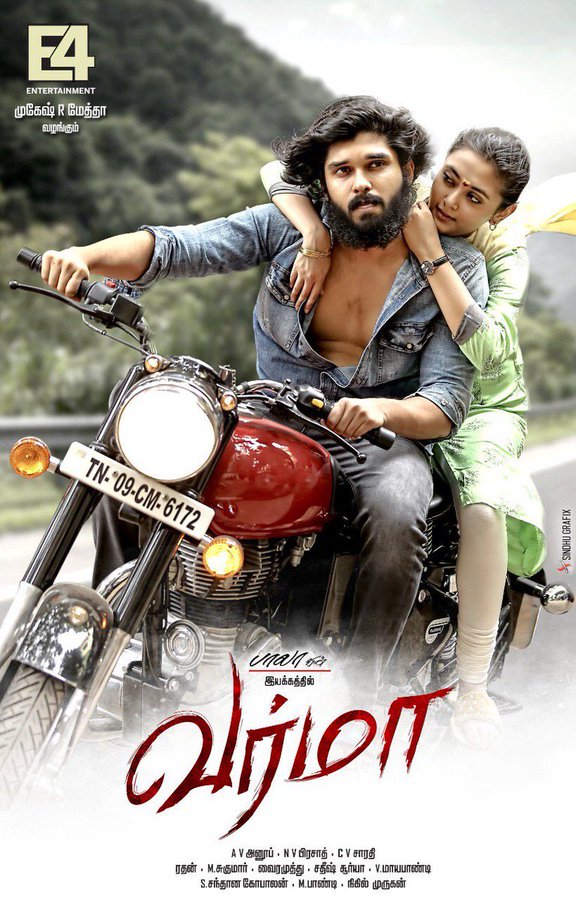 The film was reshot with a new title Adhithya Varmaa with different crew and was released on the 22nd of November. However it didn't make much impact in the box office. Now M. Sukumar, the cinematographer who worked in "Varma" has opened for the first time regarding the controversy.
"It was a new experience for me to work with a filmmaker like Bala. We feel a bit frustrated not only because our product didn't see the light but because of the fact that audience couldn't experience a film like "Varma". I have watched both the films and will definitely say that Bala's "Varma" is one step ahead of "Adhithya Varma"." said Sukumar about the unreleased version.
[wp_ad_camp_1]
"Bala directed the film in first copy basis and we didn't see that coming till the censor certification. The decision was made by the producer only because of one of a a most successful person's suggestion." Sukumar added who further said that the production house must have required an explanation from Bala about the film before coming to a conclusion.
"As far as Bala is concerned, he made this film only for Vikram. Dhruv's acting skill is praised by critics only because of Bala. "On seeing Dhruv's fluency in English while essaying the Doctor role in "Varma" and his change of facial expressions during the making of certain scenes, Bala said to us that he will surpass his father in acting which I couldn't forget still" Sukumar said.
[wp_ad_camp_1]
Further he said that the freedom Bala gave to Dhruv to act in "Varmaa" tuned him as a better actor. The cinematographer insisted that people must get to see Varmaa and added that the scrapping of Varma won't make any impact in the friendship of Bala and Vikram.
Meanwhile a buzz is doing rounds that Bala's Varmaa is going to be released in Netflix, an online streaming platform. Few even stated that Varmaa is releasing due to the loss caused by Adhithya Varmaa. Though there is no official confirmation yet, the news is widely believed as true and fans can't wait to witness the raw version of Arjun Reddy.
Source : Behindwoods