Vanitha Vijayakumar Made Her Come Back In Bigg Boss House !! You Must See These Reactions !!
Written by Dhiwaharan Published on Aug 12, 2019 | 00:17 AM IST | 80
Follow Us
Comments: 0
Vanitha Vijayakumar who got eliminated as the third contestant, came back to the show as a special guest as the promos released today suggests. Being one of the most controversial contestant of the show, Vanitha was eliminated due to receiving less number of votes from the viewers of the show.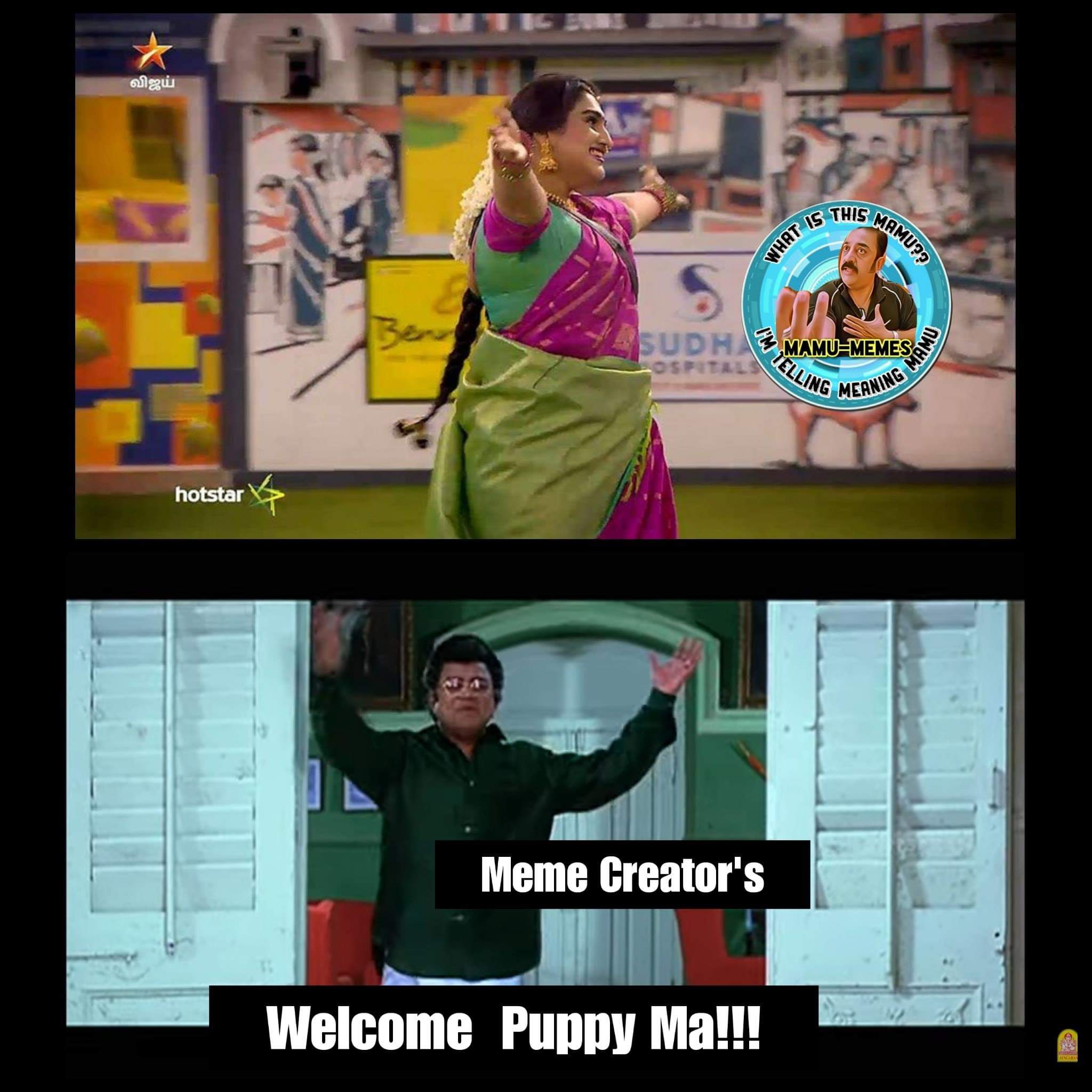 [wp_ad_camp_1]
Now according to the three promos that got released today shows her making her entry into the house with in a celebration mode. In the second promo, Vanitha is seen thrashing the housemates, especially Kavin,  for the relationships they are having inside the house. In the third promo, she is seen criticizing the contestants for not really participating in the game reasoning their relations.
Watch the three promos here :
Promo3 today #BiggBossTamil #BiggBossTamil3 #vanithavijayakumar #vanitha #vanithaarmy pic.twitter.com/A0qj4ZgHyh

— Tamil Edits (@TamilEdits) August 12, 2019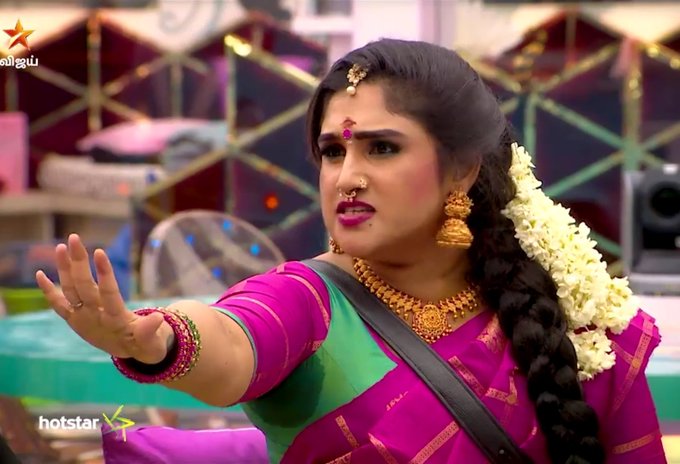 [wp_ad_camp_1]
Meanwhile, the users of social media started reacting to the re-entry of Vanitha Vijayakumar. Few said that Losliya will be the most affected contestant because of the entry of Vanitha. Other set of fans slammed Vijay tv by saying that it is a cheap trick to increase TRP ratings.
#VanithaVijayakumar must ask sorry for her words to #Tharshan, its peoples opinion she doesn't have rights to nag her nose in it and comment on him. He didnt request anyone to sacrifice for him. Very cheap words

— Revathy Rajendran (@Revlakna2016) August 12, 2019
Vanitha vijayakumar…seriously the words that comes out from your mouth is harsh woman. Cant u say it in a more polite manner. Promo 3#BiggBossTamil3

— Lin (@MaliniKSegaran) August 12, 2019
Thalaivi #VanithaVijayakumar is back and how!

I really missed my fish market #Vanitha.

People like her are annoying but highly needed for the show to soar high.

She can change the dynamics of the game with her dominance peppered with hypocrisy. #BiggBossTamil3

— Shamini.M.R (@Not_A_Shammer) August 12, 2019
@vijaytelevision how lame can you all be by bringing back someone as toxic as #VanithaVijayakumar as a guest? Keep celebrating a bully like her! Seriously, BB is all about fights & love story only? Come on be more creative! #BiggBossTamil3

— 😁 (@kosheyofficial) August 12, 2019
Shouldn't have removed her in the first place
She was loud
But she was good

Really feel she should have been here from beginning
The whole game will be different

Let's see now
She will be opinionated after watching the game from outside#VanithaVijayakumar#BiggBossTamil3 https://t.co/apIJGWf56h

— Kyrah (@ImKyrahHere) August 12, 2019
#BiggBossTamil #BiggBossTamil3 #VanithaVijayKumar #Vanitha #Losliya

Vanitha Re-Entry Losliya Right Now pic.twitter.com/57lNjUcTyu

— Tamilnadu Theatres Association (@TN_Theatres) August 12, 2019
Did #Vanitha kka lose weight after the show? Paatha appadi dhan theriyudhu illa? She looks great anyhow!
Also looks more like her sister Preetha Hari now.#BiggBossTamil3 #BiggBossTamil

— kay (@kflyyt) August 12, 2019
#Vanitha is Back 🔥 🔥 🔥

Get Ready Folk's Thalaivi arrived 😎 pic.twitter.com/42JFAvyhDy

— Mithun_Kutty (@itz_mitu) August 12, 2019
[wp_ad_camp_1]
Everyone's a gangster until the real don walks in. #Vanitha 😎#BiggBossTamil3

— Krishnapriya (@Krishnapriya_R) August 12, 2019
Adengappa! Idhu namma list liye illiye!😐#Bigboss #VanithaArmy #Vanitha pic.twitter.com/eWK6MkG8yf

— Behindwoods (@behindwoods) August 12, 2019
#BiggBossTamil3 #vanitha rentry pic.twitter.com/g4WyvRZ3Ap

— Sofia (@blessed3107) August 12, 2019
What do you think on her entry ?? Comment your views below !!