Vanitha Reacts To The Controversial Episode Of BIGG BOSS Jodigal !!
Ajith
Ramya
Vanitha
Vijay
2 years ago
By Dhiwaharan
Vanitha Vijayakumar who walked out of the Bigg Boss Jodigal show, recently uploaded a tweet replying to fans regarding her decision in the dance reality show. She said that senior actors like Ramya Krishnan should respect their fellow artists, no matter how many films she had acted in her career. The actress said that doesn't care about a person's personal achievements if she is not happy with someone or something in her life and added that it is her life and her rules.
[wp_ad_camp_1]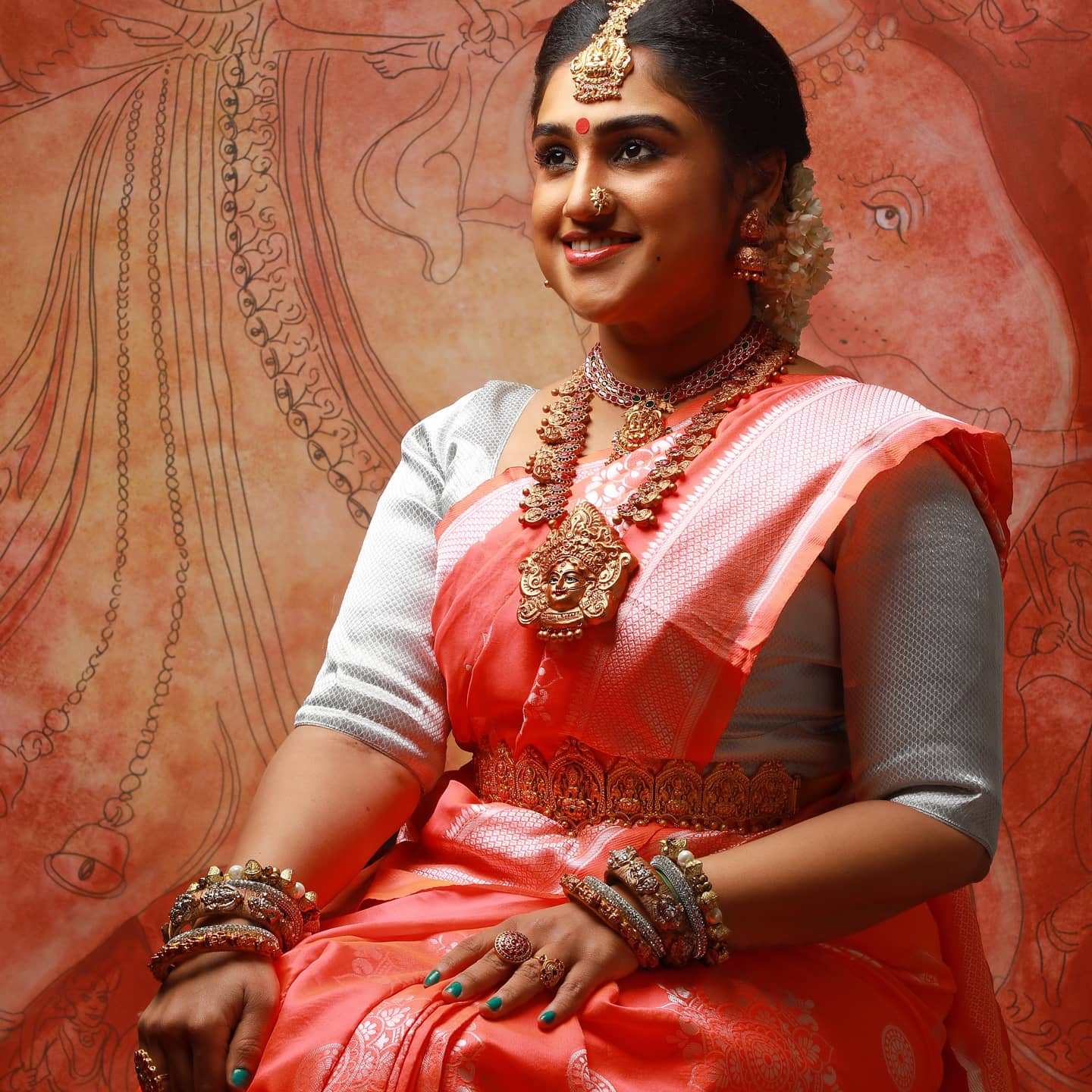 Recently, Vanitha Vijayakumar released a press note saying that she is "walking out the BB Jodigal show" after facing harassment from a woman in the show. Vanitha said that she will never accept bullying, harassment and abuse from anyone in press meet and talked about the bonding she has with Vijay Television since Bigg Boss 3. She also apologized to Suresh Chakravarthy for quitting the show which leaves him with no partner.
After seeing the performance of Vanitha Vijayakumar in the Devil vs God round in BB Jodigal, Ramya Krishnan criticized her for the lack of dance movements. When she said that even the weakest contestants are performing well on that day, Vanitha confronted Ramya asking her not to compare. "I tell you both, please don't compare contestants" Vanitha said. Replying to her, Ramya who doesn't wanted Vanitha to teach her how to judge, asked how she would declare the best contestant without comparing them. Watch the video below :
[wp_ad_camp_1]
Now, Vanitha Vijayakumar, in her youtube channel, came up with clarification while replying to one of her followers. "It is different if we had went to the show after facing an audition. This is a show named "Bigg Boss Jodigal" which means that the contestants who took part in the Bigg Boss show are going to compete with each other. That's why they approached me. Not because I wanted to be in a dance competition" Vanitha said.
"I said I don't want to be a contestant after winning the title of "Cooku with Comali" season one and after judging one whole season of "Kalakka Povathu Yaaru". But they said that it is show based on performance not a dance competition. They said that there will be no criticism and other things that would take place in a dance competition" Vanitha Vijayakumar said and confirmed that Vijay TV forced her to take part in the show.
"I am doing a number of films and haven't committed any TV shows. Considering my fans who wanted me to be in a show, I accepted the offer. But I couldn't agree with the way they judged the contestants as if we were trying to clinch the trophy of an "Amercian idol" show. "If we tell Vijay that Ajith could have done a better job in one of the roles he played, is that a constructive criticism ? I don't think so" Vanitha Vijaya kumar said in her live session.
"Expecting Suresh Chakravarthi to do stunts like Shaariq is not a way to judge. He was in so much pain that day." Vanitha Vijayakumar further said. "I am also an actor, Suresh Chakravathy is an actor like her. She might have done 200 films. It doesn't matter. She should respect another actor/artist. That is something I expected and got disappointed." she added.
[wp_ad_camp_1]
Watch the video below :
Source : Vanitha Vijayakumar
"I am a real fighter a real survivor and a real human being.o have a right to make my choices.if I am not happy with something or someone I care a damn who they are. my rules my life" Vanitha wrote in her twitter wall after the episode telecasted on Vijay television.
I am a real fighter a real survivor and a real human being.o have a right to make my choices.if I am not happy with something or someone I care a damn who they are. my rules my life https://t.co/9VpKemDo7Y

— Vanitha Vijaykumar (@vanithavijayku1) July 25, 2021
"Respect talent.. they may replace you one day." she said through one of her other tweets.
Respect talent..they may replace you one day..👍🏼 https://t.co/GP1R8uOYb5

— Vanitha Vijaykumar (@vanithavijayku1) July 25, 2021