Vani Bhojan Opened For The First Time About Working In "Mahaan" Movie !!
Written by Dhiwaharan Published on Feb 16, 2022 | 10:31 AM IST | 210
Follow Us
Comments: 0
Emerging actress Vani Bhojan, scenes of whom got completely chopped out from the recently released "Mahaan" movie, opened for the first time about what really happened. The television actress cum cinema star said that she has no problem with the film's release without her portions as experience is what matters for her at the end of the day. The actress said that she felt happy about the memes and posts that were surfaced in social media platforms questioning about her existence in the film. Vani said that her portions got removed due to the incomplete arc of her character as shooting got interrupted due to COVID 19  restrictions.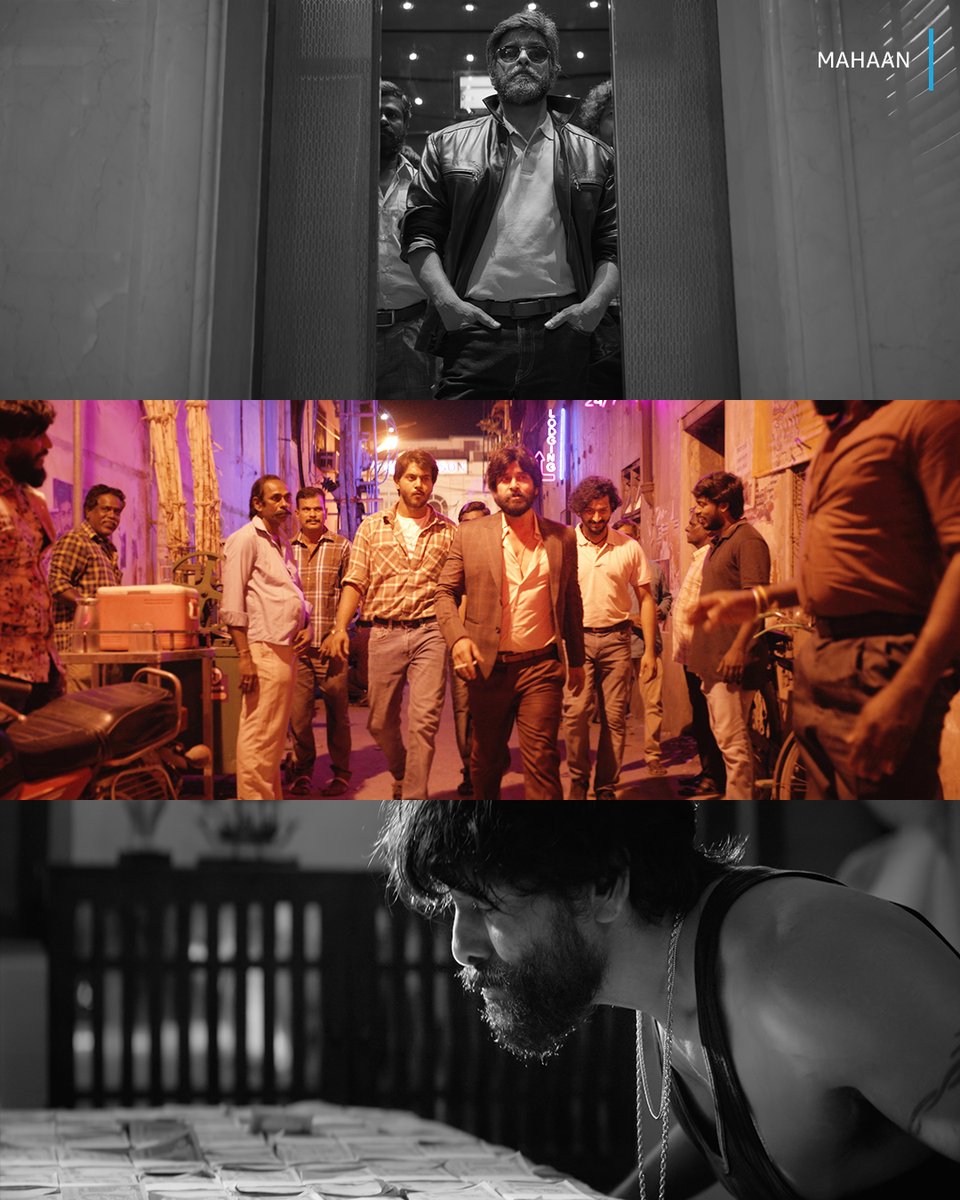 "Mahaan" which marks the first collaboration between Vikram and his son Dhruv got released on Amazon Prime last week and is receiving various kind of reactions from all over the Internet. The film which was directed by Karthick Subbaraj, has an ensemble cast that includes Sanath, Bobby Simha, Simran and others.
The film's plot revolves around Gandhi Mahaan (played by Vikram) who desperately wants to lead a life to its fullest, collaborating with his childhood friend Sathyavan (played by Bobby Simha) to run a alcohol brand, across the state. Gaandhi Mahaan's father wants him to become a "Mahaan" like the freedom fighter Gandhi as his roots were struggled for the country's freedom along with the "father of nation".
View this post on Instagram
Living an ordinary life till his 40 years of age, Gandhi Mahaan decides to operate the alcohol factory with his friend Sathyavan and becomes a leading gangster. Life goes well for Gandhi till his son turns up as a special police officer after 20 long years only to take his revenge on his father by destroying his crew. Rest of the film lies on the cat and mouse emotional chase between the father and son duo.
As soon as the film got released, along with the reviews and reactions, people also wondered why the portions of Vani Bhojan got chopped out as photos of herself with Vikram went viral prior release. Memes and reactions questioning about the same did rounds in social media platforms. Check out some of them below :
So vikram had an affair with vani bhojan in mahaan which was chopped completely.

What raa dei KS. pic.twitter.com/HHg4rUqbov

— Rockfort Chandru (@eishu_loyolite) February 11, 2022
The mystery unraveled.

Vani Bhojan's non-existent character from the latest Tamil film #Mahaan has been revealed as Mangai. pic.twitter.com/8DkXjrdVdU

— Films and Stuffs (@filmsandstuffs) February 10, 2022
Great comeback for Vani Bhojan🔥 #MahaanOnPrime #Mahaan pic.twitter.com/G3MGhuyEoX

— மனுஷன் ஒரு சில்ற பயன் (@Cinephile____) February 10, 2022
Vani bhojan Engada kaanom 🙄👀??

Rytraa, 1year kalichu .. Deleted scene la viduvaanga pola 😂#Mahaan #MahaanOnPrime pic.twitter.com/nHxlHTEpvq

— Saran (@saran_sk17) February 9, 2022
Padatula Vani bhojan enga daa.. #Mahaan pic.twitter.com/8Ukr6Tbfal

— pravee (@pravee_tears) February 9, 2022
Reacting to the memes and trolls, Vani Bhojan in a recent interview said that Director Karthik Subbaraj informed about the issue. "We couldn't shoot the portions of my character completely due to the COVID 19 restrictions. When Karthik sir asked me what to do, I said I have no problem with the scenes getting edited as experience is what matters for me. It was a wonderful experience" Vani Bhojan said.
The actress brushed of the rumours about herself becoming sad due to the decision made by the makers of "Mahaan" about her role. "I saw headlines like "Film crew betrayed me" and all, nothing like that at all. Karthik sir personally called me and informed me about it. I shot for 8-9 days for the film and it was a wonderful experience to act with Vikram sir and Karthik Subbaraj sir" the actress further said.
Watch the video below :
Video credits : Indiaglitz 
"I initially thought that no one would care about my character but after seeing all the memes and posts, I felt really happy. Other than the disappointment of my small fans circle, I have no problem with it at all" she added.