Vanathi Srinivasan Tweeted After Watching "Vikam" !!
Kamal Haasan
Vanathi Srinivasan
VIkram
CM / Updated: 2022-07-04
20:14 IST
By Dhiwaharan
BJP Politician Vanathi Srinivasan watched "Vikram" of Kamal Haasan and uploaded a tweet saying that she feels happy for winning the actor in election and wished him to shine more in art. The tweet didn't go well with the fans of the actor who is pretty much vocal in political issues even after the victory in "Vikram".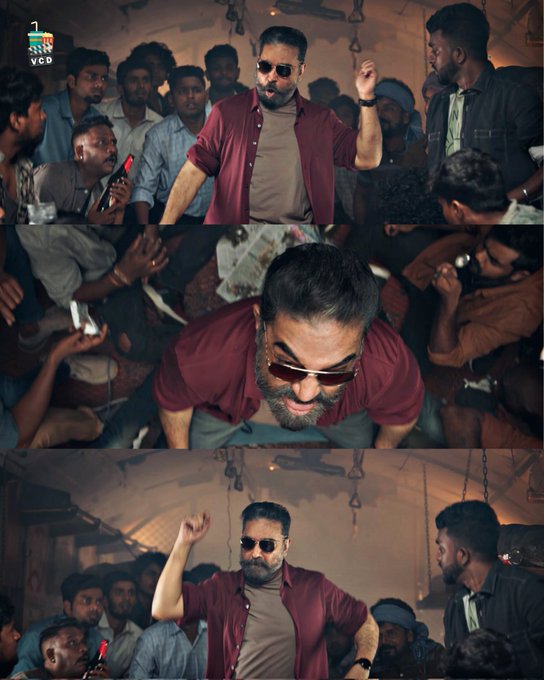 "Vikram" is the first film of Kamal Haasan post his participation in the Tamilnadu assembly election 2021. Unfortunately, he lost to BJP's Vanathi Srinivasan after contesting in Coimbatore South as an MLA candidate. The actor lost the election with the difference of 1540 votes after 26 round of counting.
Party Makkal Needhi Maiam was founded on February 2018 by the veteran actor, vowing to veer the state away from the ways of the two key mainstream outfits. Kamal Haasan was expected to win the election with a large margin and his defeat came in as a shock to his fans, followers and supporters. During the end of counting, many people including celebrities expressed their wish of Kamal Haasan winning the election in social media.
Vikram which released on 3rd of June with much expectations, seemingly exceeded the level of anticipation of the audience. Plot of the film revolves around former militant Vikram accomplishing a mission on destroy the drugs that has potential to ruin the youngsters.
With Kamal Haasan playing the titular role, Vijay Sethupathi appeared as a ruthless drug Lord with three wives. Fahad Fassil played the role of a private detective agent and Suriya appeared in a guest appearance as well. The film has collected Rs. 400 plus crore so far across the globe and became one of the most profitable films of Tamil cinema.
After watching the film in theatre, Vanathi Srinivasan came up with a tweet saying "Feeling happy to have won you in Assembly Elections. Watched #Vikram! Keep entertaining us Mr. @ikamalhaasan !" 
Feeling happy to have won you in Assembly Elections.

Watched #Vikram! Keep entertaining us Mr.@ikamalhaasan!

தேர்தல் களத்தில் உங்களை வெற்றி பெற்றதற்கு மீண்டும் ஒரு முறை மகிழ்கிறேன்.#விக்ரம் திரைப்படம் பார்த்தேன்.

உங்கள் கலை பணியால் தொடர்ந்து மக்களை மகிழ்விக்க வாழ்த்துக்கள். pic.twitter.com/lr7Oi0WI19

— Vanathi Srinivasan (@VanathiBJP) July 4, 2022
"The whole world knows how he was defeated in elections. He is always a lion and people of Tamil Nadu given him the required push to take up you all in next elections. This is only trailer main picture will start in 2024" a follower said whereas another one wrote "Very wrong tweet! Your sarcastic tweet will damage you only! Best actors and Bafoons are there in your party who entertaining us more! Your happiness is temporary! Best wishes!"
Check out some of the reactions below :
The whole world knows how he was defeated in elections. He is always a lion and people of Tamil Nadu given him the required push to take up you all in next elections. This is only trailer main picture will start in 2024.

— Prabhuram (@Prabhur75045932) July 4, 2022
Very wrong tweet! Your sarcastic tweet will damage you only! Best actors and Bafoons are there in your party who entertaining us more!
Your happiness is temporary! Best wishes!

— john (@johnlinsona) July 4, 2022
தேர்தலுக்கு பிறகு உங்களை மீண்டும் காண கோவை தெற்கு மக்கள் ஆவலாக உள்ளனர்.

— சதீஷ் லோகநாதன் 🔦 (@sathishnow) July 4, 2022
150000 ஓட்டு வித்தியாசத்துல ஜெயிச்ச மஹான் நீங்களா https://t.co/OE1qPj1Hxg pic.twitter.com/JyGitgcve3

— ℳsd彡இதயவன்彡 (@itz_idhayavan) July 4, 2022
என்னது??? வெற்றி பெற்றியா??? மனசாட்சியே இல்லையா துக்கடா? சதி செஞ்சி ஏமாத்தி பிடுங்கிக் கிட்ட நாயே… வெற்றி பெற்றாளாம் … எச்சைக்கு பேச்ச பாரு 😠😠😠 https://t.co/nKGJpQiins

— Priya Thangavel (@priya_0706) July 4, 2022
கோவை மக்கள் Now: சாவி இப்ப திருடன் கையில, தில்லாலங்கடி தில்லாலே🤦‍♂️ https://t.co/TNgh7e6m3I

— 𝒎𝒂𝒔𝒔 𝗠𝗔𝗛𝗔𝗥𝗔𝗝𝗔 ᴹᴺᴹ (@Mass_Maharaja) July 4, 2022
ஆணவத்துல பேசாதீங்க வெற்றியோ தோல்வியோ யாருக்கும் நிரந்தரமல்ல. அவர் வாங்கின மொத்த ஓட்டும் கூட்டணி இல்லாமல் காசு கொடுக்காமல் வாங்கியது முழுக்க முழுக்க அவருக்கே சொந்தம். ஆனால் உங்களது அப்படியா https://t.co/xyBnSXkAGu

— Ram (@Ramkumaar2) July 4, 2022
30 நாட்களுக்கு பிறகு தான் அக்காக்கு, ஆண்டவர் படத்தோட டிக்கெட் கெடச்சிருக்கு….

ஆனா MLA… வாக்கு சீட்டு எண்ணி முடிப்பதற்குள் கெட்ச்சிடுச்சி… https://t.co/K7G6CphANT

— 🔪அட்டகத்தி 🔪 (@jovanrichard) July 4, 2022