USA Spokesperson's Words About Manipur Issue!!
Written by gokul krishnan Published on Jul 25, 2023 | 01:13 AM IST | 59
Follow Us
Comments: 0
The recent brutal incident of denigration of women in Manipur has sent shockwaves throughout the nation, leaving a deep impact on the collective consciousness. The harrowing episode has ignited a surge of outrage and demands for justice, prompting an urgent need for the authorities to take decisive action. As the voices calling for accountability grow louder each day, it becomes paramount for the authorities to conduct a thorough investigation and deliver justice promptly, sending a resolute message that such heinous acts will not be tolerated. Only through a collective effort to confront these issues head-on can we aspire to create a safer and more just society for all.
The Manipur tragedy has shone a harsh spotlight on the pervasive issue of gender-based violence in the region. The safety and dignity of women must be safeguarded, and the perpetrators of such vile acts must face the full force of the law. The first step in addressing this crisis is a meticulous and transparent investigation to identify those responsible and hold them accountable for their actions.
The US State Department, represented by spokesman Matthew Miller, has expressed grave concern over the incident, emphasizing the importance of a peaceful resolution. The international community stands in solidarity with the people of Manipur, urging for swift action and an unbiased investigation. The global outcry reflects the urgent need for collective action to address gender-based violence and promote a society where women are treated with respect and equality.
also read: "I Saved My Country But Couldn't Save My Wife" – Manipur Victim's Husband
As the nation grapples with the enormity of this tragedy, it is essential for the authorities to take decisive steps to ensure justice is served. A thorough and transparent investigation is vital not only to identify the perpetrators but also to understand the underlying factors that contribute to such violence. By addressing these root causes, policymakers can work towards implementing preventive measures that will help create a safer environment for all citizens.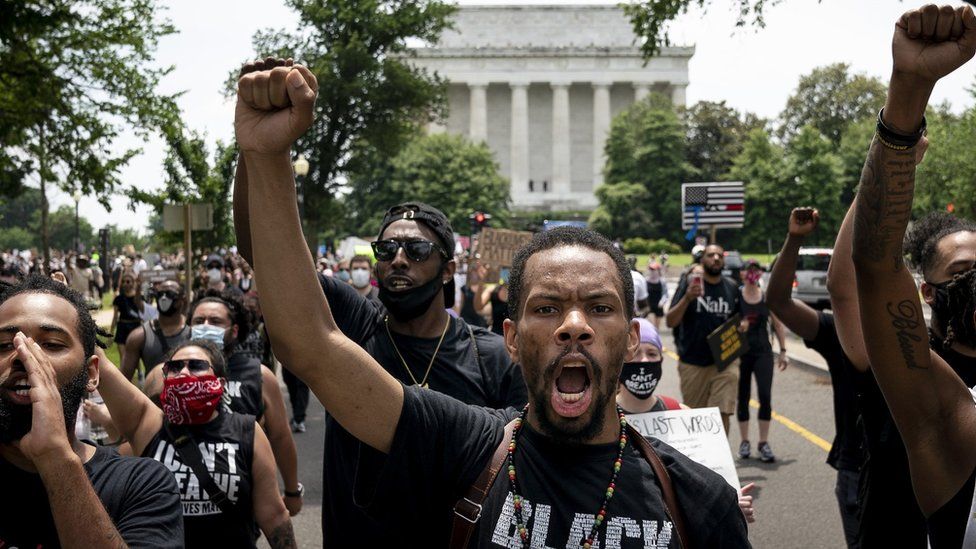 Additionally, it is crucial to ensure that survivors of gender-based violence receive the support they need. Providing accessible and compassionate resources for survivors is essential in helping them heal from their trauma and rebuild their lives. Strengthening support systems for survivors will also encourage others to come forward and report such incidents, breaking the silence that often surrounds these heinous acts.
In the pursuit of justice, it is imperative to prioritize a victim-centered approach. Sensitivity and empathy should guide every step of the legal process, ensuring that survivors are protected from further harm and are treated with dignity and respect. Providing a safe and supportive environment for survivors to share their experiences will be instrumental in obtaining crucial evidence for a successful prosecution.
Confronting gender-based violence requires a multi-pronged approach that involves the active participation of various stakeholders. Civil society organizations, activists, and community leaders play a critical role in advocating for change and holding the authorities accountable. Their unwavering commitment to women's rights and safety is essential in driving social transformation.
also read: Main Accused Arrested In Manipur Incident !!
Education is another vital aspect of combating gender-based violence. Promoting gender equality and challenging harmful stereotypes in schools and communities can help shift societal attitudes and behaviors. Raising awareness about the consequences of violence and the importance of mutual respect is fundamental in cultivating a culture of non-violence.
also read: Manipur Victim Girl Revealed Harsh Truth Behind The Gory Incident !!
Furthermore, it is crucial to engage men and boys as allies in the fight against gender-based violence. Encouraging positive masculinity and promoting healthy relationships will help break the cycle of violence and foster a more inclusive society. Men can play a pivotal role in advocating for women's rights and actively working towards a safer environment for all.
மணிப்பூர் சம்பவத்திற்கு அமெரிக்கா கடும் கண்டனம்#SunNews | #America pic.twitter.com/V0cenlKm9L

— Sun News (@sunnewstamil) July 25, 2023
The Manipur tragedy has ignited a national outcry for justice and accountability. The US State Department's concern highlights the urgency for a swift and peaceful resolution to this distressing matter. Confronting gender-based violence requires a collective effort from all segments of society. By conducting a thorough investigation, providing comprehensive support to survivors, and addressing the root causes, we can work towards creating a safer and more just society for everyone. The path to change starts with empathy, understanding, and a firm commitment to ensuring the safety and dignity of women in Manipur and beyond.