Urfi Javed's Recent Video Caused Controversy !!
Follow Us
Comments: 0
Urfi Javed, the renowned fashion icon and former contestant of Bigg Boss, once again captivated the attention of fans and fashion enthusiasts with her latest creative venture. Known for her daring and unique style choices, Urfi decided to embark on a fashion experiment that would undoubtedly leave everyone in awe. In a video shared on Tuesday night, Urfi and her talented team were seen applying Plaster of Paris (POP) to her body, pushing the boundaries of fashion and making a bold statement.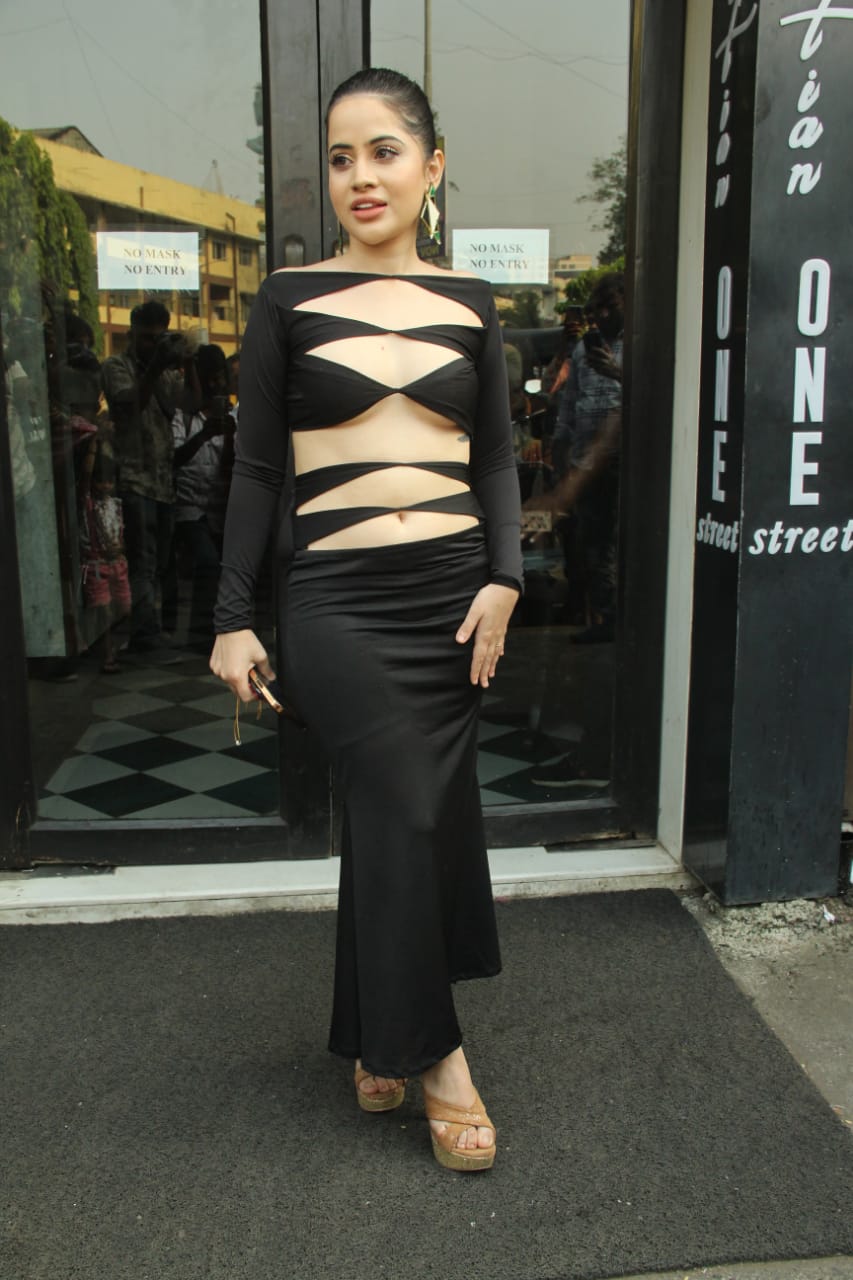 URFI JAVED
Also read: Chennai Shocker : Building Collapsed In Pallavaram
The decision to cover her bust area and entire body with POP was a daring move by Urfi, reflecting her willingness to explore unconventional ideas and challenge traditional norms through her fashion choices. With a series of behind-the-scenes moments, Urfi shared her excitement for this upcoming project with her followers. She captioned the posts as "Something crazy coming up with @shwetmahadik, wait for it. creating a sense of anticipation among her fans.
URFI JAVED
The news quickly spread like wildfire, captivating both the media and fashion enthusiasts alike. Everyone eagerly awaited the final outcome of this unconventional look. In the video, Urfi's team could be seen meticulously applying the POP plaster to her body, ensuring that every curve and contour was accurately captured. The atmosphere was filled with excitement and a touch of humor as Urfi playfully interacted with her team members throughout the process, adding a lighthearted and enjoyable element to the project.
Also read: Singer karthik Faced Wrath Of Public After Thaman Uploaded His Photo!!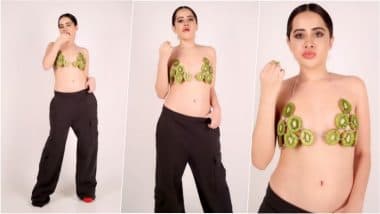 URFI JAVED
Urfi Javed has always been known for her fearless approach to fashion and her ability to experiment with different styles. This latest endeavor exemplifies her constant desire to push boundaries and create something extraordinary. By utilizing POP plaster as a medium for her outfit, Urfi challenges conventional materials and transforms them into a unique fashion statement.
URFI JAVED 
The use of POP plaster in fashion is undoubtedly unconventional, but it showcases Urfi's innovative thinking and her ability to transform ordinary materials into extraordinary creations. This experiment not only highlights her creativity but also sparks conversations about the boundaries of fashion and the limitless possibilities that exist within the industry.
URFI JAVED
As Urfi's BTS videos circulated on various platforms, they garnered a wide range of reactions from the public. Some were intrigued by her boldness and applauded her for pushing the envelope in fashion. They commended her for her creativity and expressed their excitement to see the final outcome. Others were more skeptical and questioned the practicality and comfort of wearing a POP plaster outfit. They raised concerns about its feasibility in everyday life and whether it could be translated into mainstream fashion.
URFI JAVED
Regardless of the reactions, one thing is certain: Urfi Javed's fashion experiment has once again sparked conversations and challenged preconceived notions about what constitutes a fashionable outfit. Her ability to captivate the attention of the masses and generate buzz around her unconventional choices is a testament to her unique style and fearless approach to fashion.
Also read: Hansika Gives Back To A Troller In Style!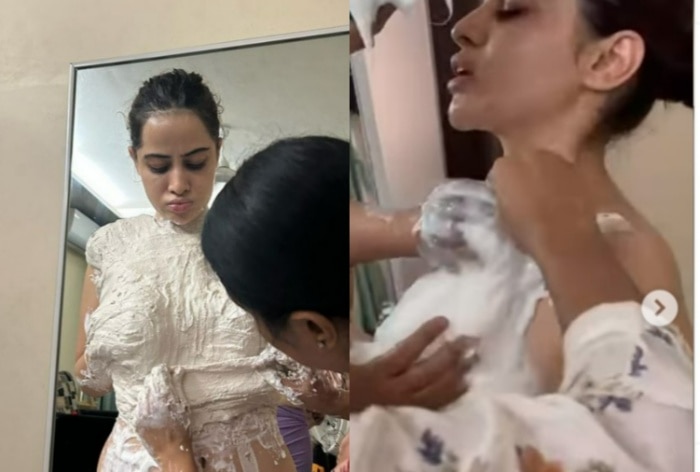 URFI JAVED
As fans eagerly await the reveal of the final look, Urfi Javed continues to push the boundaries of creativity and inspire others to embrace their individuality through fashion. Her willingness to take risks and experiment with unconventional materials sets her apart as a true fashion maverick. With each new endeavor, Urfi reaffirms her position as a trendsetter and reinforces the notion that fashion knows no limits.
URFI JAVED
Urfi Javed, formerly known as Urfi Javed, is a popular Indian television actress and internet personality. Born on October 15, 1997, she gained recognition for her distinctive fashion style and active presence on social media platforms. Initially starting her career with roles in soap operas, Javed achieved significant fame in 2021 through her participation in the reality show Bigg Boss OTT, which aired on Voot. Her captivating presence and personality on the show helped her garner a considerable fan following. With her talent and charm, Javed has made a notable mark in the Indian entertainment industry.