South India actress Amala Paul uploaded a series of pictures from her latest photo shoot and left the followers of her social media handle go gaga over it. She who is pretty much involved in updating her looks, recently appeared wearing a gown with side slits, now came up with a series of her pictures wearing a flowy gown with a plunge neck. Fans didn't miss to awe the pictures uploaded by the "VIP" actress and what became a subject to trolls is a comment dropped by actor Premji who is yet to get married.
[wp_ad_camp_1]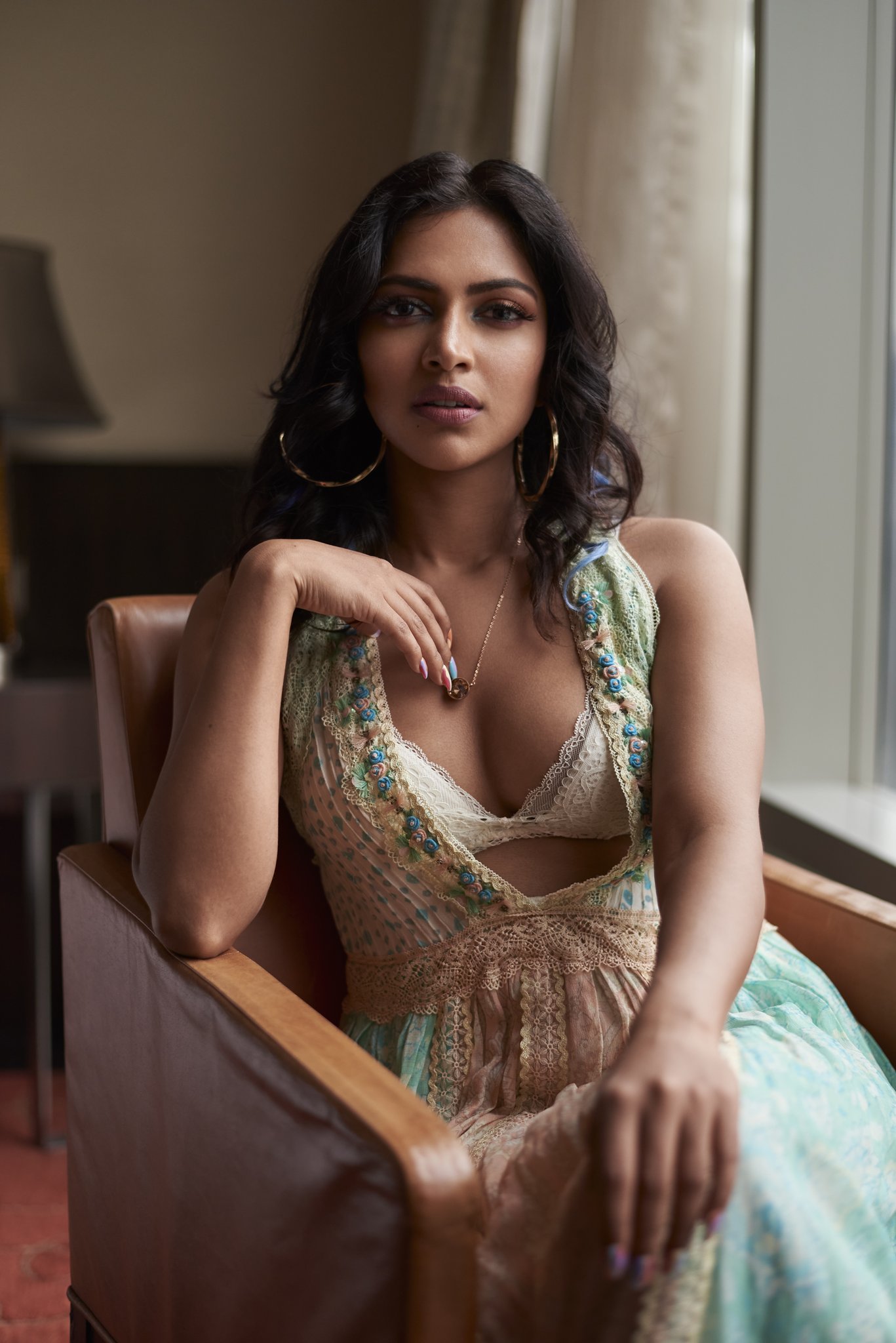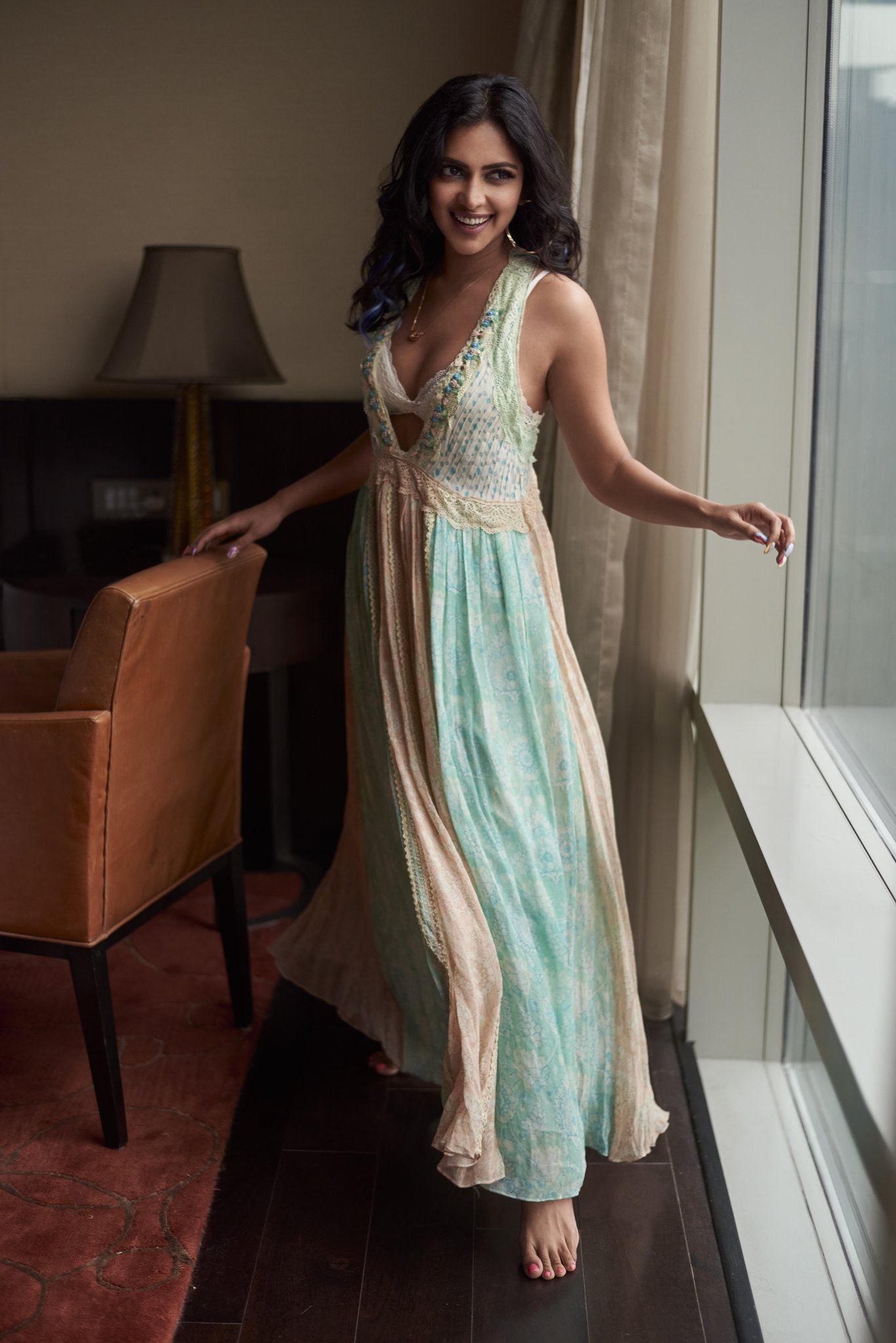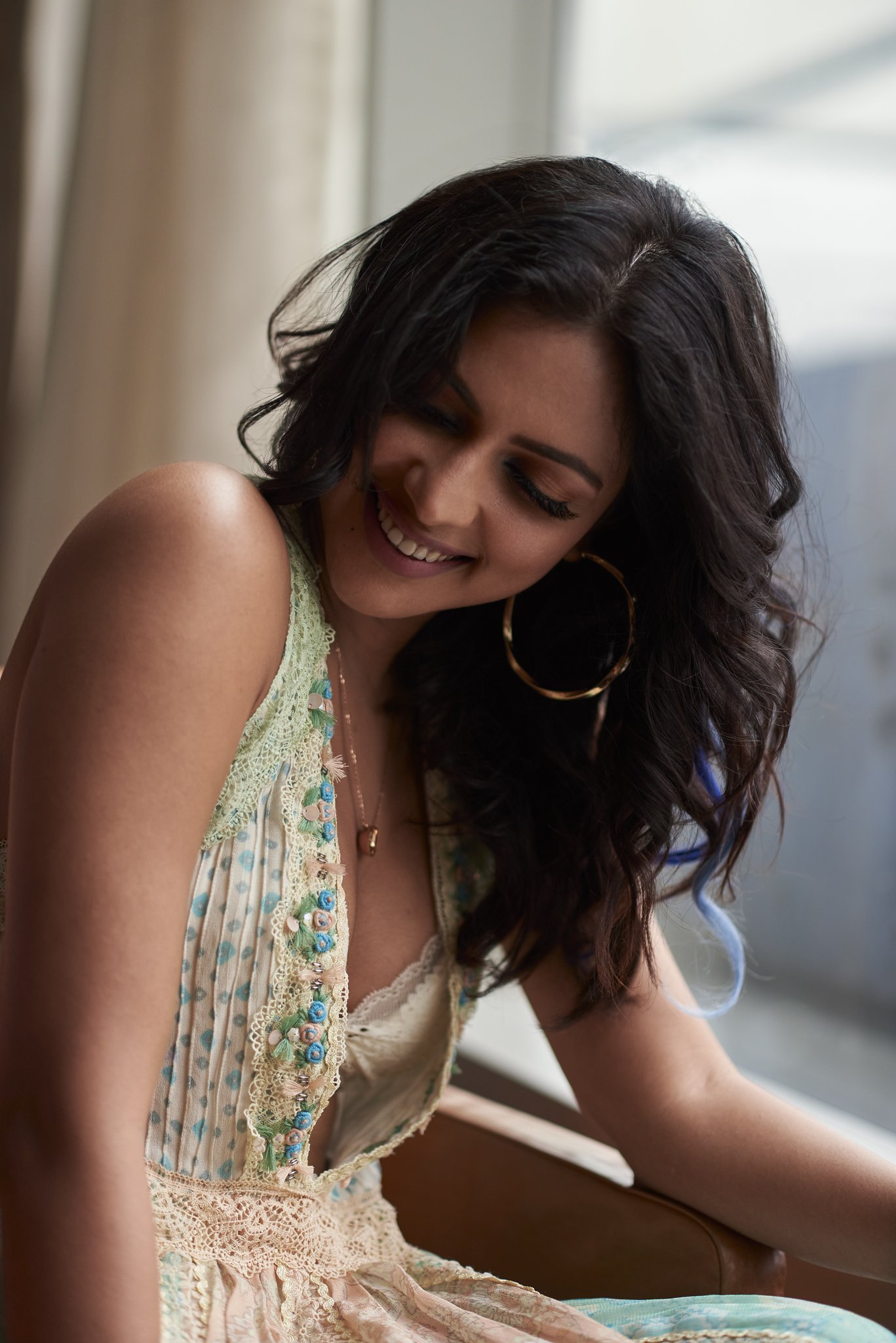 Amala added the pictures with a caption saying "Aladdin's Jasmine". The post garnered 20k favourites so far with hundreds of reactions aweing the actress's beautiful looks. Here's her post :
Aladdin's Jasmine. 🌼🌝 pic.twitter.com/d9LC23iL8h

— Amala Paul ⭐️ (@Amala_ams) July 19, 2021
Actress Amala Paul who is known for being bold in on and off screen was last seen in Director Rathna kumar's "Aadai". The actress is pretty famous to an extend her personal life and the decisions she makes has always been a concern to media and public. For past few months, the actress has been engaging her 38 lakh Instagram followers and 21 lakh Twitter followers with her experimental looks.
[wp_ad_camp_1]
Check out some of her recent posts below :
On seeing the latest post of the actress, 42 year old comedy actor, singer and music composer Premji dropped a comment expressing his admiration over the actress's looks through a GIF image.
July 19, 2021
This comment of Premji gained attention from the users of Twitter. Many asked him to get married soon with few wondering what he is doing at the post of Amala Paul. Check out some of the reactions below :
யோவ் கல்யாணத்தை பண்ணி தொலையா… அசிங்கமா எப்போ பாரு ஹீரோயின்ஸ் picல கமென்ட் பண்ணிட்டு இருக்க..

— The Punisher |™ (@thepunisher_of) July 19, 2021
80s மொரட்டு சிங்கிளா இருப்பான் போல.. https://t.co/oaMQiS1Lhl pic.twitter.com/6PzSM29dVY

— 🕴️ChenSK™ (@chenshank4u) July 20, 2021
July 19, 2021
[wp_ad_camp_1]
@vp_offl sir… First ivaru kita irunthu mobile ah pudungunga sir…

— Mathivanan (@mathimega1993) July 19, 2021
பெரிய மனுஷன் பண்ற வேலையா மாம்ஸ் இது 😁🙄 https://t.co/nsCUd3EbK6

— கிறுக்கன் (@sweet_beer_) July 19, 2021
July 19, 2021
Namaku ethu devathana pic.twitter.com/0oHeYZJM4V

— SKR Shelby 🐾💔🎧 (@sudhakarskr14) July 19, 2021
DP managalagarama vachitu 😂 https://t.co/M4xuvZfdRr

— Prakash (@Prakash_Talks) July 19, 2021
Check out the comment made by Premgi in the post of anchor Anjana in the year 2019 :
September 4, 2019
Amala Paul who rose to fame among Tamil audience through her "Mynaa", went on to appear in a number of successful films such as "Velai Illaa Pattadhari", "Thalaivaa" etc. She is also one of the many actress who is very much active on social media platforms where she raised her voice for the MeToo movement by accusing director Susi Ganesan along with independent filmmaker Leela Manimekalai. She who got married to director A.L Vijay in the year 2014, got divorced in the year 2017.