Unknown Facts About "Karmaveerar Kamarajar" !!
Written by Dhiwaharan Published on Jul 15, 2020 | 06:54 AM IST | 427
Follow Us
Comments: 0
Today marks the 118th birthday of "Karmaveerar" Kamarajar who played a major role in developing the infrastructure of Tamil nadu and worked to improve the quality of life of the needy and the disadvantaged. He was the founder and the president of the Indian National Congress, widely acknowledged as the "Kingmaker" in Indian politics during the 1960s.
[wp_ad_camp_1]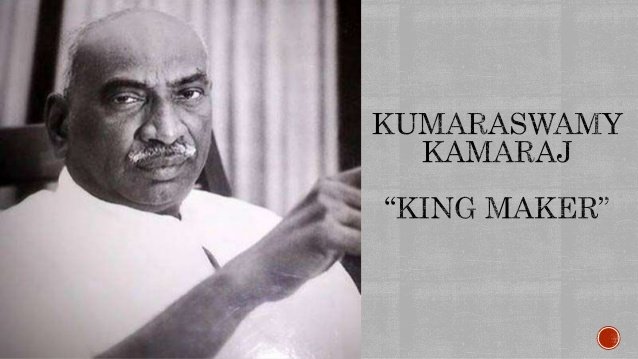 The people's leader also served as the president of the Indian National Congress for two terms which is the four years between 1964–1967 and was responsible for the elevation of Lal Bahadur Shastri to the position of Prime Minister of India after Nehru's death and Indira Gandhi after Shastri's death. Kamaraj was the 3rd Chief Minister of Madras State (Tamil Nadu) during 1954–1963 and a Member of Parliament, Lok Sabha during 1952–1954 and 1969–1975. He was known for his simplicity and integrity. On this special day of him, let us have a look at some of the interesting unknown facts about him.
Equality
Once government authorities provided his house a water tap to his house in his native town, knowing the struggles faced by his elder mother. At that time, Kamarajar was in Delhi and was not aware of this service of authorities. When he visited his house, Kamarajar immediately punished the authorities for the partisan treatment. He reportedly said to the authorities that there were similar old women are struggling in many houses.
Reason Behind His Name
Kamarajar was born to Kumaraswamy Nadar, a coconut merchant and Sivakami Ammal on July 15 1903. Initially, his parents named him as "Kamakshi" in the remembrance of their family goddess. They also fondly called him as "Raju" which later turned out as Kamaraj.
Refusing To Marry
When his parents him to get married, Kamarajar who was involved in the Vaikom Satyagraha movement of congress party, refused to get married and took oath to devote his life to the nation.
Honesty
In 1940, While he was on his way to Wardha to get Gandhiji's approval for a list of Satyagrahis, Kamarajar got arrested and sent to Vellore jail. During his jail time, Kamarajar was elected as a Chairman to the municipal council. After 9 months, he got released from jail and resigned his post straight away as he couldn't do justice to the post. It was the first thing he did after releasing from jail, sources reports.
[wp_ad_camp_1]
Respect For Friendship
After becoming chief minister, one of his childhood friend invited Kamarajar to attend his daughter's marriage. He who immediately refuted his invite, asked his friend "I became chief minister to attend your daughter's marriage?". Kamarajar's friend got deeply disappointed and left the place. On the marriage day, Kamarajar reached the marriage hall to make his presence on his best friend's daughter's marriage. When his friend asked why he behaved rude on that day, the leader said "If I accepted your invite that day, you would have rented a luxurious marriage hall and would have spent more money by lending money. I didn't want to make you a loanee. Come, feed me food"
When he was asked to bless the married couple, the leader refused to do it as he was a Bachelor.
GREATEST POLITICIAN ever in Indian politics….#HBDFatherofEducation pic.twitter.com/arf9hzRDKq

— Moses (@Moses93595994) July 15, 2020
His Last Words
[wp_ad_camp_1]
On 1975, October 2, Kamarajar awoke from his afternoon nap as he felt uneasy. Housekeeper Vairavan immediately tried to rang up his physician. While he was on his way out, Kamarajar said, "Vairavan, put out the lights when you go out" and died of heart attack on that day.
His Assets
Kamaraj who did not marry, did not own any property and was never tempted by power. When he died, he left behind 130 rupees, 2 pairs of sandals, 4 shirts, 4 dhotis and a few books.Even while living he refused to use the Z-level security that was provided to him as the CM of Tamil Nadu and instead travelled with just one police patrol vehicle.