Udhayanithi Stalin To Enter Bigg Boss House To Meet This Celebrity??
Azeem
Bigg Boss
Kamal Haasan
Udhayanithi Stalin
3 months ago
By Dhiwaharan
Going by a statement made by ADK in the 24 hours streaming, Azeem, one of the contestants of Bigg Boss show said that he is expecting Chepauk MLA Udhayanithi Stalin who recently turned sports minister of state Tamilnadu, to enter the Bigg Boss house to meet him during the freeze task.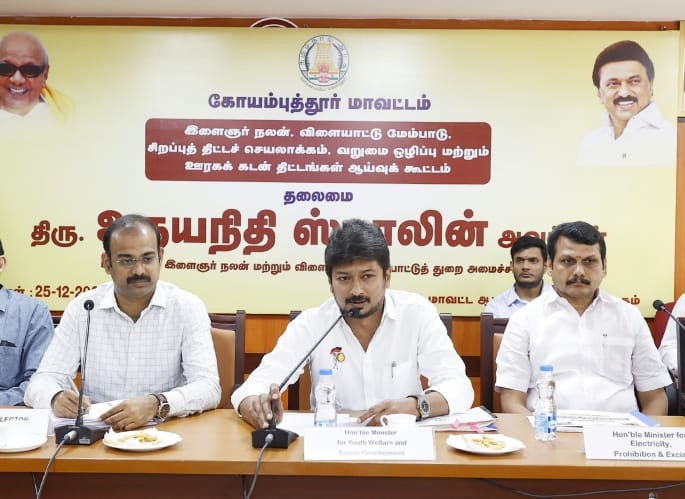 As the sixth season of Bigg Boss is nearing it's end, the most expected freeze task is currently taking place in the Kamal Haasan hosting show. In this task, family members of the show would enter the house and the contestants are required to stand still.
So far, Myna's husband, Shivin's friends, Amudhavanan's family entered the house to surprise the contestants. In the meantime, Azeem, one of the controversial contestants, made an unexpected statement. He reportedly said to ADK that MLA cum Minister Udhayanithi Stalin will enter the house to meet him.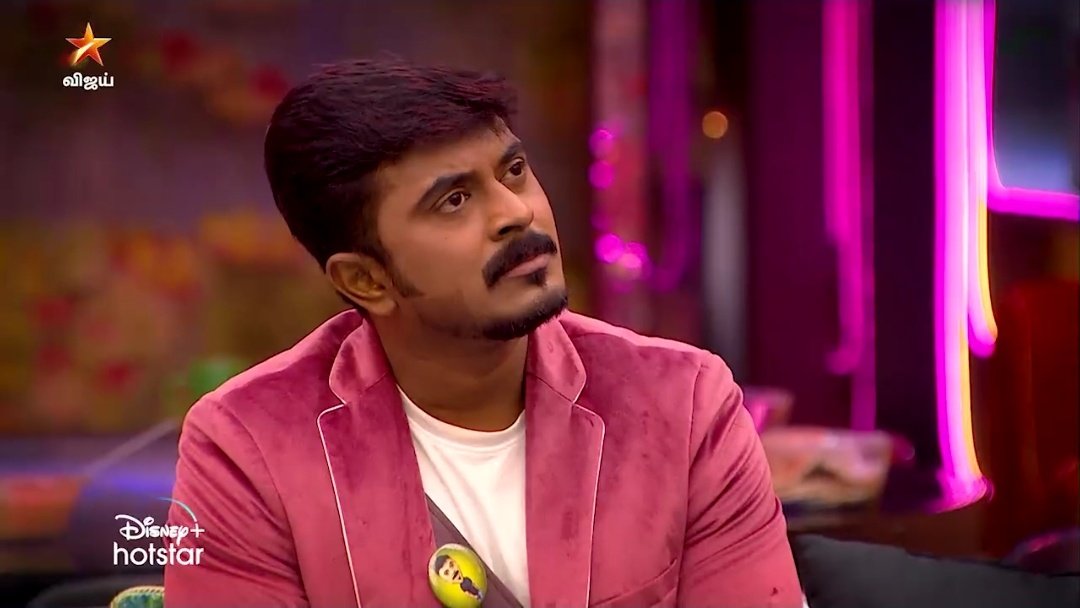 It is notable that Azeem already mentioned Udhayanithi Stalin's name and his wife's name in the show, in a way of greeting them. In a, way reacting to his wish, many users of online platforms are making various kind of comments.
"Azeem ah paaka Udhay anna varaaru pola 🤣 Azeem in edhirpaarpu. Idhula avan clowndom politics konduvaradhinga nu paithyam madri katharudhunga" a follower trolled Azeem on knowing about his claim whereas another user said "Azeem seemingly told to #ADK that he expects Udhanidhi Stalin on family visit. Seriously clown thaan pola!"
Check out some of the reactions below :
#Azeem ah paaka Udhay anna varaaru pola 🤣 Azeem in edhirpaarpu. Idhula avan clowndom politics konduvaradhinga nu paithyam madri katharudhunga #BiggBossTamil6 #BiggBossTamil

— Unpopular opinion (@Unpopopinion21) December 27, 2022
#Azeem seems told to #ADK that he expects Udhanidhi Stalin on family visit.

Seriously clown thaan pola! #BiggBossTamil6

— Voiceless Tweeple (@voicelesstweepl) December 27, 2022
From ADK s comment Azeem uh paaka udhay annan varanumam. Idhu udhay anna nuku theriyuma….#BiggBossTamil6

— Kollywood Starzz (@kollywoodstarzz) December 27, 2022
விளையாட்டு துறை அமைச்சர், 10 நொடிகளில் 100 மீட்டர் ஓட கூடியவரை ஊக்குவிக்க வராமலா இருப்பார். கண்டிப்பா வருவார்.

— Rajkumar Rajendiran 🇳🇿 (@rmrajkumar) December 27, 2022
Not fair Mr. Stalin should have come.. unfair for clown anna

— NaaN💥💫 (@NaaN08101426) December 27, 2022
Wtf bruhh🤣🤣🤣dai clown uh ne yaarunu first avangaluku theriuma da?? #BiggBossTamil6 https://t.co/8Bdp3OKrZT

— 𝘼𝙧𝙪𝙣🐼 (@opinier27) December 27, 2022
Biggy udhay anna illanalum atleast kirutiga anni illa inba yaaraiyachum anupunga unga title winner azeem aasaipadraru. @vijaytelevision @UdhaynidhiS @astrokiru#BiggBossTamil6

— Kollywood Starzz (@kollywoodstarzz) December 27, 2022
#Azeem himself said to all in the house

"My mama is current sitting MLA (ALOOR SHANAVAS) & vikraman is just a normal member in my party…"

"My Aim is only Politics & Cinema"

"MISS YOU Udhay Anna , krithika Anni, Stalin ayya" 🤦😂#BiggBossTamil6 https://t.co/l3WxnkbFRY

— A (@NatureBliss66) December 18, 2022