Udhayanidhi Replied To Pa.Ranjith's Tweet About Mamannan!!
Written by gokul krishnan Published on Jul 03, 2023 | 17:27 PM IST | 270
Follow Us
Comments: 0
Udhayanidhi Stalin, a prominent actor, producer, and minister, expressed gratitude for the acknowledgment and affirmed the commitment of his party, the DMK, to combat caste discrimination and promote social equality. This article explores the themes raised in the tweet exchange and examines the role of constituency MLAs, the reasons behind people's reluctance to voice their problems, and the imperative for social justice-speaking parties to actively address these issues.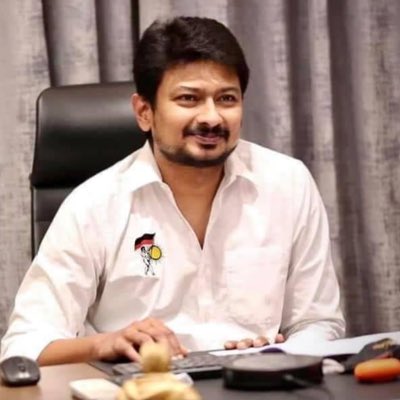 Constituency MLAs, or Members of the Legislative Assembly, hold significant power in addressing the concerns and grievances of their respective constituencies. They act as a bridge between the people and the government, representing the interests and needs of their constituents. By legislating, proposing bills, and advocating for policies that address social justice issues, constituency MLAs have the potential to bring about meaningful change in society. However, their effectiveness is often hindered by various factors, including political constraints, bureaucratic hurdles, and deep-rooted societal prejudices.
also read: Engineering Facts YouTube Channel Received Legal Notice From Indian Government!! Here's Why
One reason for the silence surrounding the issues faced by marginalized communities is the pervasive fear that permeates society. People are often afraid to voice their problems due to potential backlash, ostracization, or threats from dominant groups. The fear of reprisal can be paralyzing, causing individuals to internalize their suffering rather than seeking support or demanding justice. Furthermore, the perpetuation of oppressive social structures and the lack of institutional mechanisms to address caste discrimination contribute to a culture of silence. It is crucial to create an environment where people feel safe to voice their concerns, fostering a society that actively listens and takes action to rectify injustices.
Social justice-speaking parties have a responsibility to actively address the issues faced by marginalized communities. While they may espouse the principles of social justice, their impact is contingent upon their ability to enact meaningful change. Recognizing the historical struggle against caste-based discrimination, parties must ensure that marginalized groups are adequately represented, empowered, and given agency in decision-making processes. By formulating and implementing inclusive policies, programs, and laws, social justice-speaking parties can work towards dismantling systemic inequalities and promoting a more equitable society.
also read: Akshara Singh Viral Video : Young Actress's Hotel Video Is Trending!!
Mamannan, as a cinematic endeavor, holds the power to initiate conversations and spark awareness about caste-based discrimination. However, it is important to acknowledge that a single film alone cannot bring about a revolution in society. The film, directed by Pa. Ranjith, sheds light on the centuries-long struggle for equality against the backdrop of a deeply entrenched caste system. It portrays the lives of Arundhathiya people like Potti Bagadai, Veerai, and Ondiveeran, providing a platform to amplify their voices and experiences. Through art forms such as cinema, social justice themes can reach a wider audience, fostering dialogue and encouraging collective action.
also read: Ananya Of "Engeyum Eppothum" Fame Released New Photos !! Pictures Went Viral
Udhaynidhi Stalin's response to Director Pa. Ranjith's tweet emphasizes the ongoing commitment to social justice within his party, the DMK. Recognizing the importance of continuous interaction with the people, Udhaynidhi affirms that change can be achieved through awareness campaigns, lobbying, and political advocacy.
He acknowledges the long-standing struggle for equality against the backdrop of the dominant sanatana tradition, emphasizing the need for persistent efforts to bring about systemic change. By drawing inspiration from the ideologies of Periyar and Ambedkar, Udhaynidhi and his party are dedicated to working alongside the people in their pursuit of social justice.
Here is the tweet below:
`மாமன்னன்' திரைப்படத்தைப் பாராட்டிய இயக்குநர் சகோதரர் பா.இரஞ்சித் அவர்களுக்கு நன்றி. சாதிய அடக்குமுறைகளும் – ஏற்றத்தாழ்வும் கழகம் மட்டுமல்ல, எந்த கட்சிக்குள் இருந்தாலும் அது அறவே ஒழிக்கப்பட வேண்டும்.

அனைவருக்குமான சுயமரியாதையை உறுதி செய்ய, தொடர் பரப்புரை செய்து மக்களிடையே… https://t.co/i3FAanRGca

— Udhay (@Udhaystalin) July 3, 2023
The tweet exchange between Director Pa. Ranjith and Udhaynidhi Stalin sheds light on the pertinent issues of caste-based disparities, the role of constituency MLAs, and the imperative for social justice-speaking parties to actively address these issues. Mamannan, as a film, serves as a catalyst for change by raising awareness and initiating conversations about the struggles faced by marginalized communities. However, true transformation requires sustained efforts, not just through cinema but also through continuous interaction with the people and the formulation of inclusive policies. By collectively working towards social justice, we can strive for a more equal and inclusive society, where the voices of the marginalized are heard and their rights are protected.