TTF Vasan's Video From The Accident Spot Goes Viral!!
Written by gokul krishnan Published on Jul 05, 2023 | 21:26 PM IST | 125
Follow Us
Comments: 0
TTF Vasan, popularly known for his lead role in the upcoming movie 'Manjal Veeran,' found himself in the midst of controversy yet again. Following the release of the film's first look a few days ago, Vasan's name has made headlines once more, this time for a serious accident involving his car and a motorcycle near Aminjikarai in Chennai. As news of the incident spread like wildfire, a video recorded at the accident spot quickly went viral, adding fuel to the already raging fire.
TTF Vasan has become infamous for his frequent encounters with law enforcement due to his reckless and high-speed biking adventures. Unfortunately, this time, it was his car that became the instrument of chaos, colliding with a bike and causing injuries to its rider. Eyewitnesses reported that Vasan left the scene of the accident, abandoning his damaged car, and sought refuge in an autorickshaw. The local authorities wasted no time in registering a case against the actor, who reportedly suffered minor injuries in the incident.
also read: 50 நாட்களில் 16 கிலோ எடையை குறைத்தாரா ?? ஆல்யா மானசா சொன்ன ரகசியங்கள் !!
The victim, the unidentified rider of the bike, was immediately rushed to a nearby hospital for medical treatment. The severity of the injuries sustained by the victim remains unclear at this point. However, it is a stark reminder of the potential dangers that reckless driving can impose on innocent lives.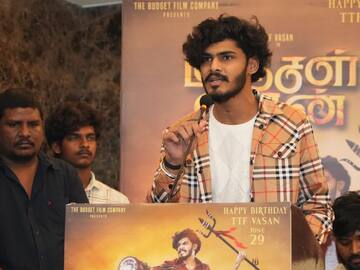 This incident raises serious concerns about the responsible behavior and choices made by public figures. As a celebrity, TTF Vasan should serve as a role model for his fans and followers. Unfortunately, his repeated brushes with the law regarding traffic violations have painted a rather unflattering picture. It is imperative for individuals with significant influence to exercise caution and adhere to traffic laws to ensure the safety of themselves and others.
also read: TTF Vasan Car Accident : CCTV Footage Out!! WATCH
While the video from the accident spot that went viral undoubtedly generated widespread attention, it also serves as a reminder of the power of social media in disseminating information and holding individuals accountable for their actions. The public outcry surrounding this incident highlights the need for increased awareness and enforcement of traffic regulations to prevent such accidents from occurring in the future.
Law enforcement agencies must thoroughly investigate the case and ensure that justice is served. If found guilty of the hit-and-run incident, TTF Vasan should face appropriate legal consequences. This incident should serve as a wake-up call not only for Vasan but for all individuals who engage in reckless driving, regardless of their social status or profession.
also read: Kamal Haasan's Upcoming Film With Vinoth Sold For OTT For This Price??
Moreover, it is crucial for the film industry and Vasan's colleagues to use their platform to promote responsible behavior and discourage dangerous activities. Public figures have a significant influence on society, and they should utilize their influence positively, inspiring others to prioritize safety and respect traffic regulations.
also read: TTF Vasan Car Met With An Accident? Full Details Out
In light of this incident, it is paramount for the government and concerned authorities to reevaluate existing road safety measures and implement more effective strategies to address reckless driving. Educational campaigns, stricter law enforcement, and improved infrastructure can play vital roles in creating a safer driving environment for all road users.
Here is the video below:
சென்னை யூடியூபர் வாசன் சென்ற கார் முன்னாள் சென்ற பைக் மீது மோதி விபத்து #Chennai #ttfvasan #YouTuber #Car #Accident #Jayaplus pic.twitter.com/vLJ9cs7iLU

— Jaya Plus (@jayapluschannel) July 4, 2023
Ultimately, the accident involving TTF Vasan serves as a somber reminder that no one is above the law. It underscores the importance of responsible driving and the need for individuals to be accountable for their actions on the road. As the legal proceedings unfold, it is hoped that this incident will serve as a catalyst for change, prompting a shift towards a safer and more responsible approach to driving in society as a whole.