TTF Vasan's First Reaction After Ayyappan Ramasamy's Video Leak!!
Written by Dhiwaharan Published on Mar 16, 2023 | 02:00 AM IST | 159
Follow Us
Comments: 0
TTF Vasan became one of the first known personalities to react on the leaked video of Ayyappan Ramasamy, a famous journalist who works for Tamilglitz. The moto vlogger who got interviewed by the journalist few weeks ago, happened to walk out of the program in midway due to the controversial questions asked by Ayyappan Ramasamy. Now, in an Instagram comment, TTF Vasan questioned Ayyappan Ramasamy for the way he talked about his female followers in the leaked video.
also read : Ayyappan Ramasamy's Detailed Explanation To The Leaked Videos!!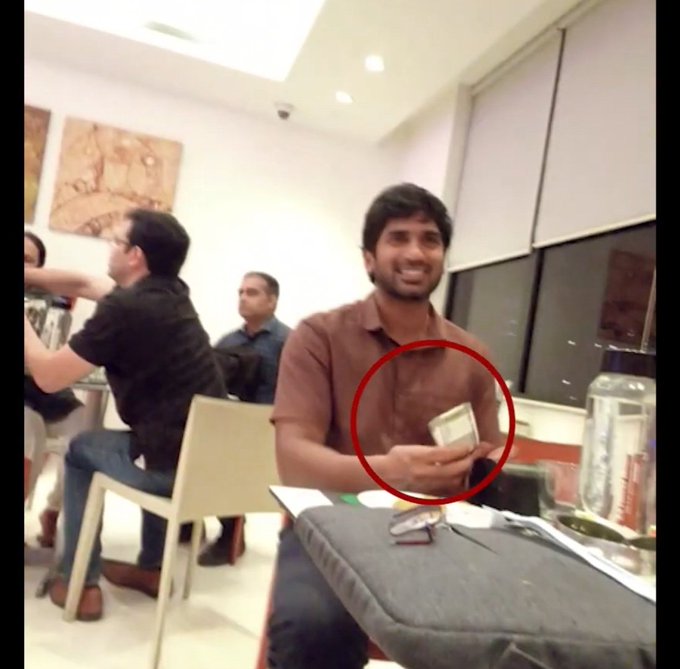 Madan Ravichandran, a journalist who is known for making controversial statements and allegations against high profile personalities with video proofs, on Wednesday, came up with a series of videos, exposing some of the main faces of Tamil media. Along with Ayyappan, Mukthar, Madesh, Rajavel are the journalists who were accused by Madan.
Ayyappan Ramasamy rose to fame among internet audience after interviewing politicians and party members of BJP. He enjoys a separate fan base for the way he roasts his guests and makes them stumble to answer his bold yet twisted questions. Most recently, Ayyappan grabbed headlines after interviewing famous moto vlogger TTF Vasan who walked out of the interaction in mid way after being not able answer the controversial questions of the journalist.
also read : TTF Vasan Walked Out Of Interview In Midway !! WATCH VIDEO
He interviewed celebrities such as Mohan G of "Draupathy" fame, Madhuvanthi, daughter of famous actor YG Mahendran and many others for Tamilglitz YouTube channel. In Instagram, the individual has more than 200k plus followers.
Among the multiple videos released by Madan Ravichandran, a particular clipping of Ayyappan Ramasamy talking about his girl followers from the long video released by Madan Ravichandran are trending in internet platforms since the evening of Wednesday. In the video, Ayyappan could be seen saying that he has huge girl followership in the photo/video posting social media platform and also mentions about journalist Panimalar Panneerselvam. The video also shows Ayyappan getting cash from a person who says that he wants to defame a number of individuals. Ayyappan could be seen nodding "Yes" to his demands before getting the cash.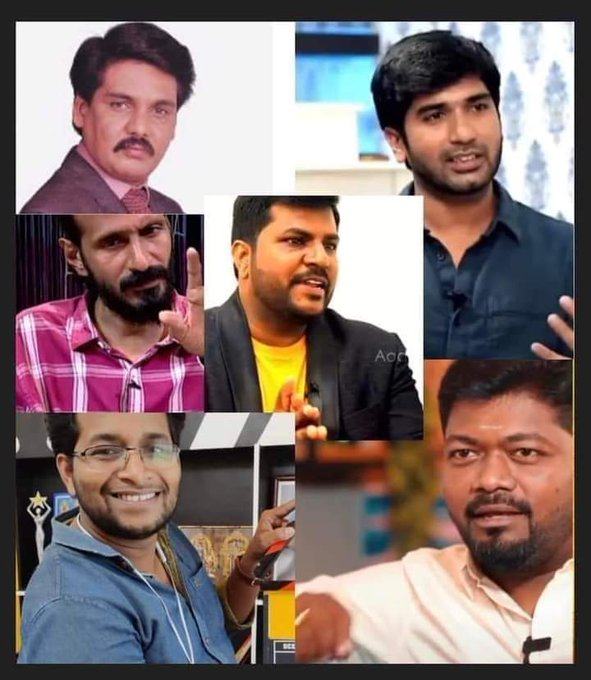 "You know my Instagram fan base, right?? Its 125K now, increasing in high speed" Ayyappan Ramasamy could be heard saying in the video. "Almost all them who are with Panimalar are my fans. Once, a girl commented on Panimalar's video saying that "Ayyappan Ramasamy fans hit like" but Panimalar deleted that comment. She is very mindful" he further says.
also read : "Chilra Madhri Panranga"- TTF Vasan About His Recent Interview
"In Instagram, I have more traction from girls" Ayyappan says in the video. "You should defame those who are our competitors" demands the person in the other end to which Ayyappan Ramasamy nods and receives money as cash from him.
Watch the video below :
சந்துவாழ் ஆப்பாயில்களே! உங்களுக்குதான் இவன் க்ரஸ், ப்ரஸ்லாம்…

~அவன பொறுத்தவரை நீங்க ஜஸ்ட் பிஸ்னஸ் மெட்டீரியல் & தான் மட்டுமே சாப்பிட வேண்டிய பொழுதுபோக்கு மெட்டீரியல்…🤧#திருந்தி_தொலைங்க pic.twitter.com/ny8SzNdMgU

— Er.NithanKrish B.E., (@iam_nithankrish) March 15, 2023
Ayyappan's comment about his girl followers, irked many of the online users and TTF Vasan is one of the first to react. In a screenshot that is going viral, TTF Vasan could be seen saying "I don't mind you receiving bribe to defame me. I got used to it. You said that you and your admins will eat women who messages you, right??"
"Don't you feel ashamed to talk like that?? Will you be patient if anyone makes similar comment about your sister?? Wait for the day you meet me person again. What are those feminists are doing??" he asked and tagged his friend to expose Ayyappan's alleged misbehaviour "matter".
Here's the viral screenshot :
TTF's Vasan also shared a number of stories in his Instagram handle, reacting on the same.
Check out some of them below :