Polimer news channel reported a news titling that TTF Vasan, famous moto volgger, committed forgery by not submitting the bike that he drove by having G. P Muthu as pillion rider. Even a reporter asked similar question to the biker while he was coming out of Sulur Police station and he left without answering to the question. A video showing a Police officer asking Vaasan whose bike he brought to the station was also pointed out by the netizens.
தன்னுடைய விலையுயர்ந்த வாகனத்திற்கு பதிலாக, மதன்குமார் என்பவரின் வாகனத்தை மாற்றி காவல்துறையில் ஒப்படைத்த போர்ஜரி TTF வாசன்

ஆளுங்கட்சியை சேர்ந்த CK Arun என்பவரின் துணையோடு நீதிமன்ற வளாகத்தில் டிக்டாக் செய்து மாஸ் காட்டினார்@Anbil_Mahesh @polimernews @policecbecity @Udhaystalin pic.twitter.com/bcyqZKaEIx

— Mafia FM🎤 (@MaafiaFM) October 1, 2022
On Friday, a report emerged saying that famous moto vlogger TTF Vasan got arrested by Sulur Police officials after he tried to leave to Bengaluru. Polimer news channel uploaded a video of the youtuber getting arrested. The video showed the youtuber trying to pose for the picture in his own style and the Police official could be heard saying "Villangatha Vilaikku Vaangatha da"
According to ABP Live , Vaasan tried to escape from the state to Bengaluru and Sulur Police officials arrested him. They released him after an investigation, says reports. In the video that is doing rounds in social media platforms, TTF Vasan's bike was seen being parked in front of the Police station. He was asked to pose for a picture with a cop and his bike in order to issue it to the media and the youtuber tried posing in his own style.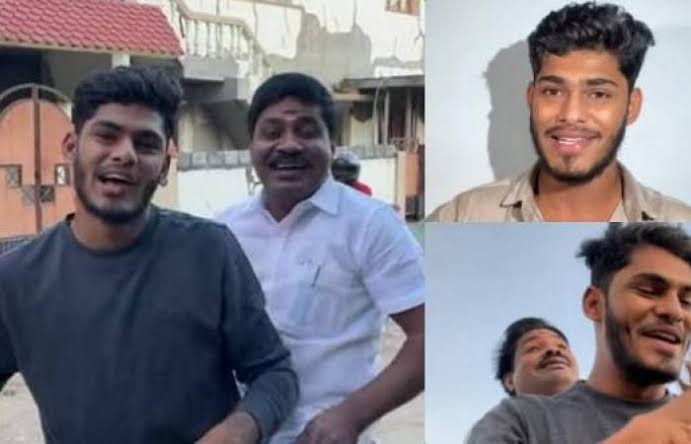 However, in a video, a cop was seen warning him saying "Don't go be buying problems at your own expense" and asked him to stay polite. Followed by the two cases that were filed against moto vlogger cum youtuber TTF Vasan by Pothanur police station, Coimbatore, recently three more cases filed against the youngster by the officials of Sulur Police station. Reports suggested saying that the 22 year old is in trouble as a total of 5 cases were imposed against him.
It all started after Vasan released a video with his fellow youtuber GP Muthu. In the video, Vasan drove his super bike in 150 KMPH speed which caught the attention of public. Earlier, D 3 police station filed TTF Vasan under section 276 of Indian Penal Code and 184 of Motor vehicle act. Later, three more cases were filed against him by Sulur Police station.
மீடியாக்களுக்கு TTF வாசன் அண்ணா எச்சரிக்கை. pic.twitter.com/C8zNAzV6Iy

— Alíén 👽 (@BlueFDR) September 28, 2022
Vaasan, recently released a video in KGF style to issue a warning to media channels. "It feels like saying that news channels are playing with me without knowing my power, but I won't. I am not afraid of news channels and I am not afraid of anyone" he said.
While questioning about the same, Vaasan said "When I released a video recently, few reported it falsely saying that I challenged the police department. The truth is, I didn't challenge. It was a normal video and they made a fake news with it" Vaasan said. "I am a human too and I too have emotions. I expressed my emotion through that video" Vaasan added. Another reporter asked whether he know that speeding vehicle in a bypass is wrong or not. "Yes, what I did was wrong. I realized my mistake and won't do it again"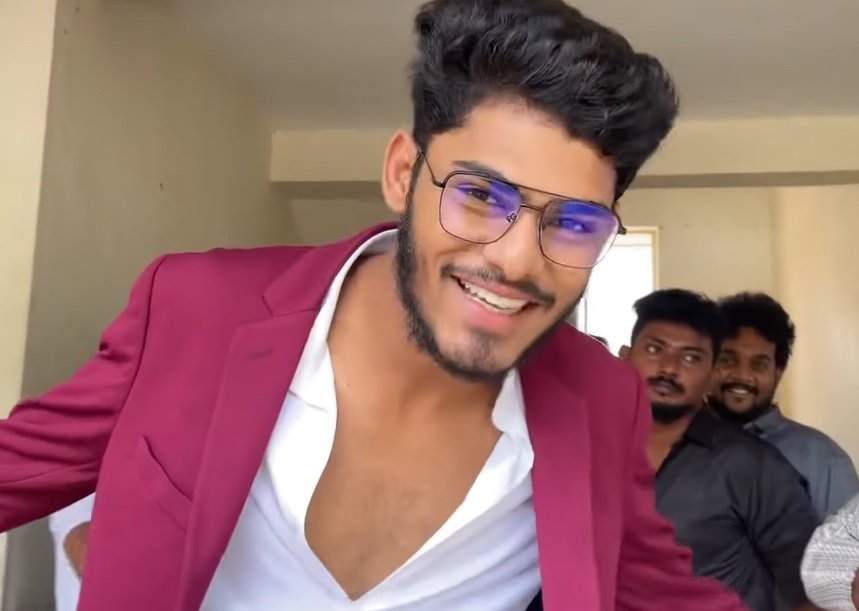 "You said you are going to show your power to the media. What is that ??" another reporter asked. "I never talked in that way. If media keeps on portraying me in a wrong way, I too would get heart broken, right ?? That's why I talked that way. There's nothing more" Vasan replied. When a reporter asked whether he committed forgery by submitting the vehicle of someone else, Vaasan left without answering.
Now, report of Polimer had said that the biker has indeed submitted the bike of another person named Madhan who belongs to Thennampalayam. Police said that the biker promised to submit the bike through which he violated the law later as it is in Bengaluru now, Polimer news added.
Watch the video below :
Source : Polimer