TTF Vasan Got Brutally Trolled By Cool Suresh Infront Of Media !!
Follow Us
Comments: 0
TTF Vasan Unexpected Interview Takes a Humorous Turn with Cool Suresh's Unexpected Counter
In a recent turn of events, TTF Vasan, the well-known bike rider from Coimbatore, Tamil Nadu, has made headlines for his upcoming venture in the film industry. During a recent interview with reporters, TTF Vasan took the opportunity to discuss various topics, including his rights as an individual. Little did he know that the interview would take an unexpected and humorous turn. Cool Suresh gives a counter which made TTF vasan into an comedy mixed interview and was laughed by people around.
TTF VASAN
As TTF Vasan passionately explained his plans for the future, he mentioned that he would be traveling to various places, including Kashmir, Nagpur, and other destinations. His excitement was evident, as he expressed his intention to explore these locations constantly. The crowd of reporters seemed engaged, hanging onto his every word.
Also read: Tamannah's Cozy Video With Vijay Verma From Lust Stories Goes Viral!!!
However, just as TTF Vasan was painting a vivid picture of his future endeavors, a voice unexpectedly broke the flow of the interview. Cool Suresh, known for his quick wit and humor, interrupted TTF Vasan with a witty and unexpected retort. He quipped, "Suddenly, he would be in the police station!" This counter-line from Cool Suresh took everyone by surprise and created an uproar of laughter among the crowd.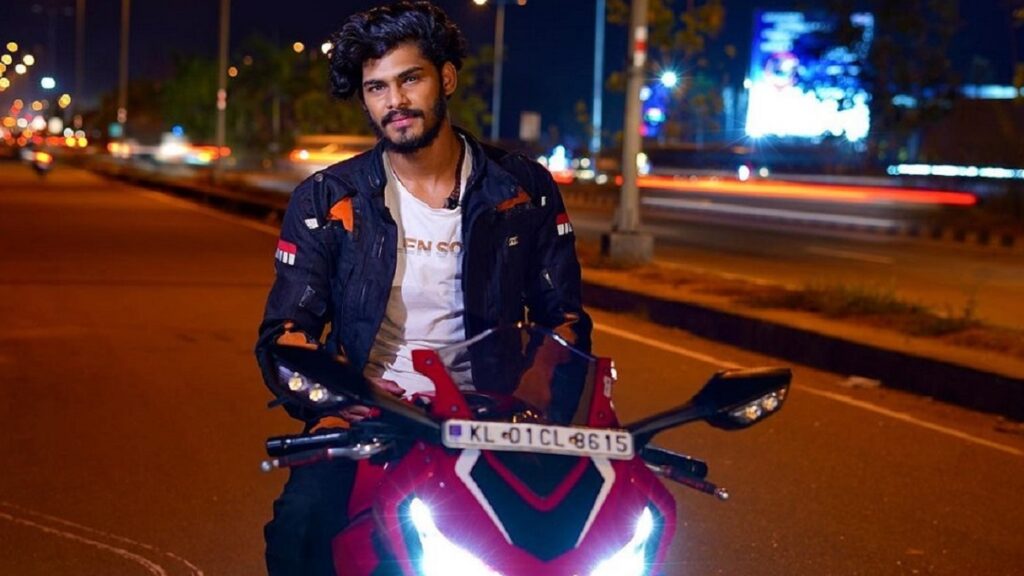 TTF VASAN
The unexpected humor caught TTF Vasan off guard, and even he couldn't help but chuckle at Cool Suresh's clever remark. The room was filled with laughter, and the video clip of the incident quickly spread like wildfire on social media platforms, particularly on Twitter, where it went viral.
The followers and supporters of TTF Vasan rallied behind him, praising his ability to take the humorous interruption in good spirits. They found the exchange between TTF Vasan and Cool Suresh refreshing and delightful, showcasing their camaraderie. Many fans of TTF Vasan applauded his humility and ability to appreciate humor even in serious situations.
TTF VASAN'S MOVIE POSTER
Also read: Groom Demanded Dowry On Marriage Stage !! Check What Happened Next
The unexpected counter from Cool Suresh not only added a lighthearted moment to the interview but also showcased the camaraderie between the two individuals. It highlighted the importance of being able to laugh at oneself and embrace unexpected humor. Cool Suresh's spontaneous remark demonstrated his quick wit and ability to lighten the atmosphere, making the interview more memorable and enjoyable for all.
தக் லைஃப் கூல் 😂😂😂😂 pic.twitter.com/ROHLr34bhb

— Mσʂƚ🎄EʅιɠιႦʅҽ🎄Bαƈԋҽʅσɾ (@manumechster) June 30, 2023
As the video clip gained traction online, fans of TTF Vasan and Cool Suresh flooded social media with comments and memes, celebrating the hilarious exchange. Memes featuring the faces of TTF Vasan and Cool Suresh flooded timelines, spreading joy and laughter among netizens.
தக் லைஃப் கூல் 😂😂😂😂 pic.twitter.com/ROHLr34bhb

— Mσʂƚ🎄EʅιɠιႦʅҽ🎄Bαƈԋҽʅσɾ (@manumechster) June 30, 2023
The incident also led to conversations about the power of humor in diffusing tension and bringing people together. Many Twitter users expressed their appreciation for the lighthearted banter and the way it united people from different backgrounds and perspectives. In a world often filled with seriousness and conflicts, this humorous moment became a refreshing escape for many.
Also read: TTF Vasan Chased By Police & Got Punished!!
TTF Vasan's unexpected interview took an unexpected turn when Cool Suresh injected a dash of humor into the conversation. The counter-line, "Suddenly, he would be in the police station," caught everyone by surprise and brought a wave of laughter. The incident showcased TTF Vasan's ability to embrace humor and Cool Suresh's quick wit, leaving a lasting impression on both the audience and social media users. This delightful exchange demonstrated the power of humor to bring people together and provided a much-needed dose of laughter in today's world.