TTF Vasan Advised To A Drunk Man Who Fell On His Feet !!
Written by gokul krishnan Published on Aug 01, 2023 | 02:27 AM IST | 89
Follow Us
Comments: 0
TTF Vasan, a renowned motorcyclist from Coimbatore with over a million subscribers on his YouTube channel, Twin Throttlers, shares his thrilling bike riding experiences with his audience. Known for his entertaining comedy fun clips on Instagram Reels and YouTube shorts, Vasan is not only an adventurer but also an influencer who connects with people through his passion for bikes.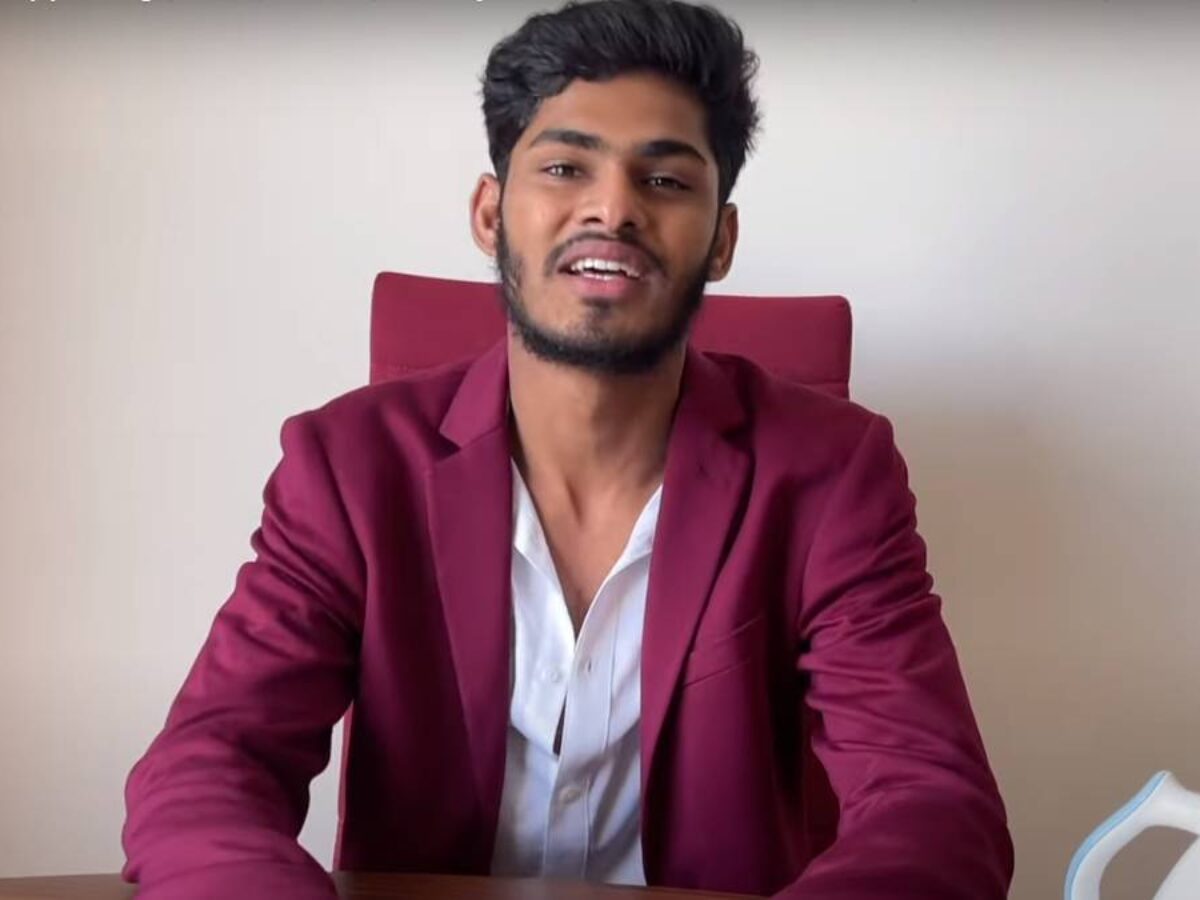 On a regular day, TTF Vasan was cruising on his motorcycle, capturing the picturesque landscapes and sharing the experience with his subscribers through his vlog. Little did he know that this ordinary day would soon become an extraordinary encounter.
As he rode along the road, a drunken man, fueled by his inebriation, began to shout at Vasan for no apparent reason. TTF Vasan, taken aback by the sudden outburst, pulled over and approached the man to understand the cause of his anger. Despite the man's intoxicated state, Vasan maintained his composure and engaged in a conversation with him, trying to de-escalate the situation.
also read: Sivaangi Got Jealous Monisha ?? Here's Her Clarification
The drunken man's words were incoherent and aggressive, making it challenging for Vasan to decipher the actual reason behind his outburst. Nevertheless, Vasan remained patient and listened to the man's rants. Rather than reacting defensively, he chose to respond with empathy, understanding that the man's actions were likely influenced by alcohol.
During their exchange, Vasan learned that the drunk man was going through a rough phase in his life, and the pent-up emotions had led to this sudden burst of anger. In response, Vasan shared some of his own personal struggles, hoping to connect with the man on a deeper level. This candid sharing helped in diffusing the tension and allowed the man to realize that his anger was misdirected.
As the conversation progressed, the drunk man began to realize his mistake and the unnecessary trouble he was causing. He finally mustered the courage to apologize to TTF Vasan genuinely. This act of humility not only surprised Vasan but also reaffirmed his belief in the power of understanding and compassion.
also read: Aditya Roy Kapoor Dating This Actress ? Official Word Out
However, as the man tried to express his regret, his intoxicated state got the better of him, and he stumbled, falling at Vasan's feet. Rather than expressing frustration or annoyance, Vasan quickly extended a helping hand to lift the man back on his feet. This simple act of kindness touched the man deeply and left a lasting impression on both him and the bystanders who had gathered during the altercation.
The encounter with the drunk man taught TTF Vasan and his viewers a valuable lesson in humanity. Instead of resorting to anger or aggression, Vasan chose patience, empathy, and compassion. He demonstrated that even in the face of challenging situations, responding with understanding and kindness can bring about a positive change.
Through this incident, Vasan also highlighted the importance of addressing the issues faced by individuals dealing with alcohol addiction. He used his platform to encourage his audience to be more compassionate towards those who struggle with such challenges, urging them not to judge but to extend support and help.
also read: Actor Rajkiran's Comment About Muslims Grabbed Headlines!!
TTF Vasan's encounter with a drunk man on the road showcased the true essence of his character beyond his thrill-seeking adventures. By exemplifying patience, empathy, and compassion, Vasan demonstrated that being a motorcyclist is not just about riding bikes but also about connecting with people and making a positive impact in their lives.
Here is the tweet below:
TTF Vasan.#Ttf #TTF pic.twitter.com/XFNIhFU1ex

— Blue Sattai Maran (@tamiltalkies) August 1, 2023
His ability to diffuse a potentially volatile situation and foster understanding through genuine conversation and kindness is a powerful reminder of the difference one person can make in someone else's life. TTF Vasan continues to inspire his audience through his adventures on two wheels, but this encounter has left an indelible mark, proving that the greatest journey is the one that touches the hearts of others.