Trisha Finally Reacted To The Memes & Trolls !!
CM / Updated: 2020-05-23
17:11 IST
By Dhiwaharan
Trisha reacted to the enormous number memes that emerged as soon as her short film "Karthick Dial Seidha Enn" released. The 12 minute film which is a short sequel of her 2010 blockbuster "Vinnai Thaandi Varuvaya", was directed by Gautham Vasudev Menon and Academy award winner A.R Rahman composed background score.
[wp_ad_camp_1]
On Friday, Gautham released a making video of himself and Simbu interacting through video call discussing about shot divisions. In the video we can see GVM suggesting Simbu about the shots he wants from him. "I am thinking of doing something and very glad that you accepted to do it" says Gautham to which Simbu replies with a thumbs up saying "Let it be a surprise"
"Thank you SIlambarasan, I loved the process!" GVM wrote as caption. Check out the video here :
Trisha, on her behalf, keeps promoting the short film through her official Instagram account. Ever since the short film released on Youtube, memes on "Jessie Baby Zoning Karthik" started flooding in the online platforms. Morphs, memes and trolls of Simbu getting baby zoned by Trisha is still trending in Internet along with the short film which is trending at number 1 in youtube.
Watch the short film here :
It all started when Jessie who is a mother of two children declared Karthik as her third children in the short film. Jessie would confess to Karthik that she fell in love with her now-husband Roy after watching "Mowna Ragham"and had babies with him four years later. Jessie, in the short film, went on to say that she is very much fond of Karthik. "I see you as my third child, Karthick" Jessie would say to make him feel good which triggered the Netizens.
Check out some of the memes targeting the short film here :
Jessie baby-zone Karthik 😂#VTV2 #apherald #karthikdailseythayenn @menongautham @trishtrashers #str pic.twitter.com/nLHiHjKg9P

— LuverNeash Mgr (@LMGR_stylestar) May 23, 2020
Vazhvu thodangum idam nee dhane pic.twitter.com/BdLjlLG4WL

— Madhumitha Shankar (@startmeesik) May 21, 2020
[wp_ad_camp_1]
Bangam😂😂😂😂😂😂😂 pic.twitter.com/GBoofWdBVV

— ஷிவா (@ShivaJiOffl_) May 21, 2020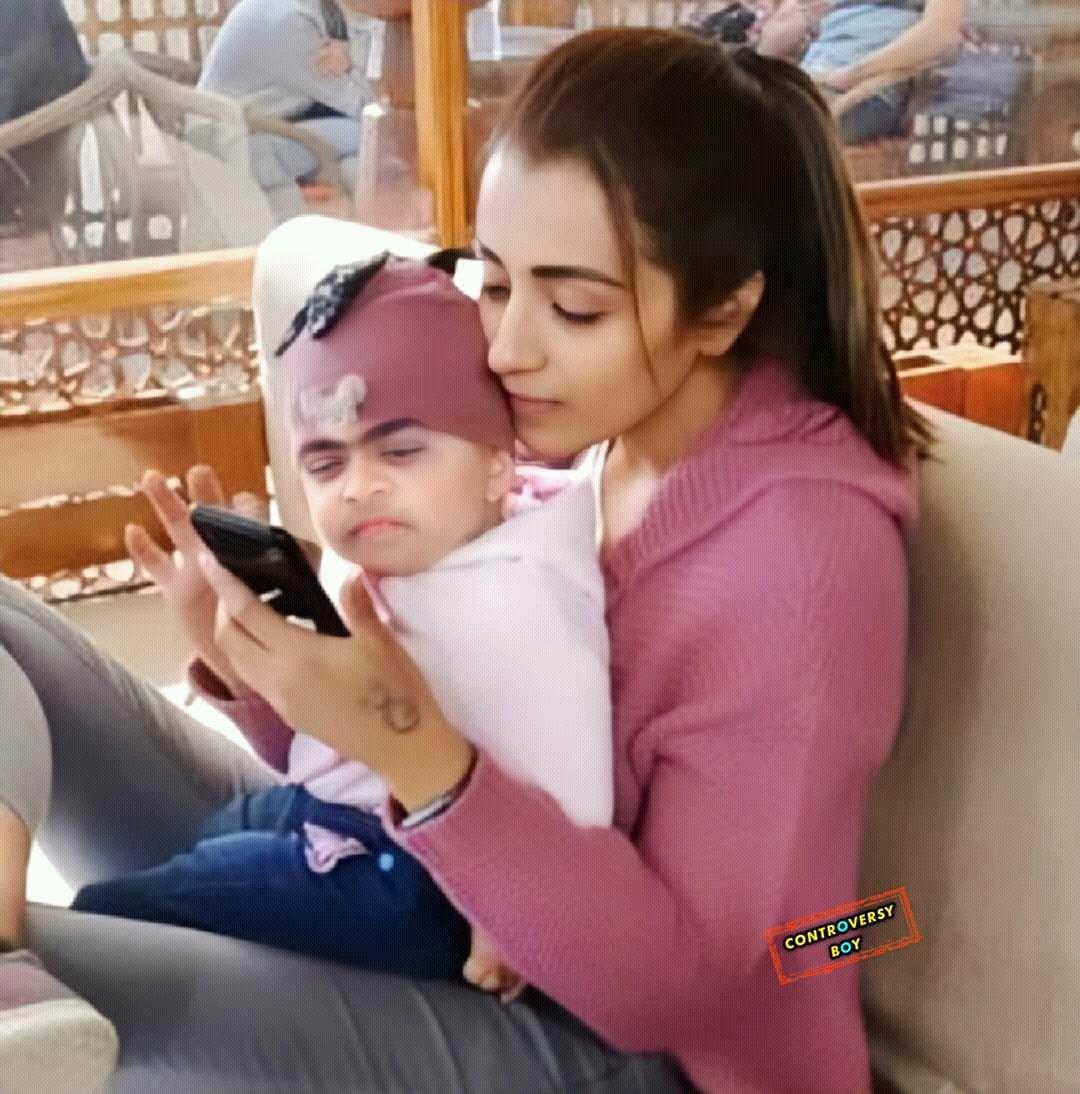 Probably the best meme for#KarthikDialSeythaYenn #VTV2 #VinnaiThaandiVaruvaaya pic.twitter.com/f77MOTBcrB

— Adithya (@arvind_adithya) May 21, 2020
😂😂😂
#KarthikDialSeythaYenn @menongautham @trishtrashers #STR @arrahman #KB_Memes pic.twitter.com/kwzqpFqjmP

— Karthick 𝓣𝓱𝓪𝓵𝓪𝓹𝓪𝓽𝓱𝔂𝓥𝓲𝓳𝓪𝔂46👑 (@Karthick_10_) May 21, 2020
#KarthikDialSeythaYenn

I want u.
~ I am with you
I want to touch you
~ pic.twitter.com/F3n5BETgYD

— Vignesh (@VikiOffl) May 20, 2020
[wp_ad_camp_1]
#KarthikDialSeythaYenn

Karthick –

I need you
I need your love
I want you
I want to be in your arms
I want to hold your hand
I want to touch you
I want to live on your feet
I ask you as a man

Roy : pic.twitter.com/QO75al3zNU

— DemoGorgoN #Valimai (@Sham_Rahmaniac) May 21, 2020
On seeing these kind of memes getting published in a popular media outlet, Trisha reacted to it through her official Instagram account.
In her Instagram story, Trisha shared the above post and added a GIF image of a baby crying with his hands on his head to express her emotion towards them. Check out the screenshot of her story below :
A proper sequel on VTV is highly expected and the talks are underway, according to reports. Have you watched the short film yet ?/ Comment your views below !!