Today's OFFICIAL Elimination Of BIGG BOSS Leaked & Its A Shocker !!
By Dhiwaharan
The Kamal Haasan-hosted Bigg Boss Tamil Season 2 is arguably one of the most keenly followed shows on TV today. It has been ruling the small screen for nearly three months thanks to its bold content and unpredictable twists. Unlike the first season, the current one is completely unhinged and this has helped it click with 'Gen Y'. Bigg boss Tamil Season 2's popularity can also be attributed to the fact that it features quite a few interesting contestants. Now, here is some news for those who have been following the show religiously.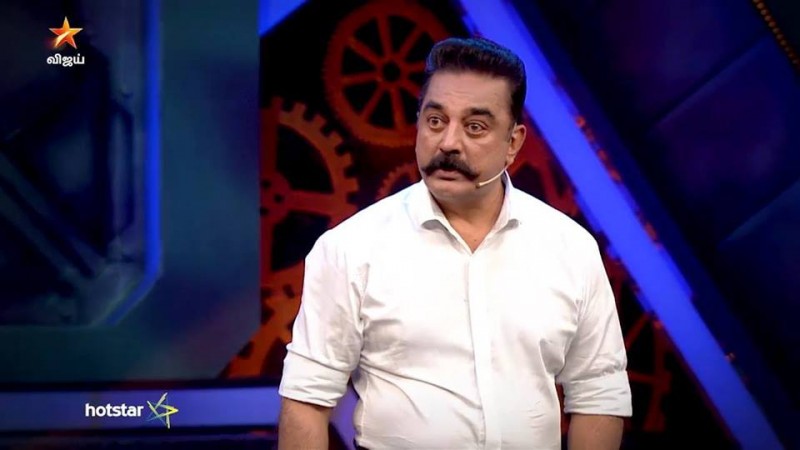 Bigg Boss asked the contestants to unanimously choose three other inmates other than Riythvika, who was already nominated for eviction. In what seemed to be a never ending discussion, the housemates couldn't settle on the names. As Aishwarya, Mumtaz and Yashika chose Vijayalakshmi due to her wildcard entry, and said she didn't deserve to be in the finals, she retorted, "I neither violated any rules nor lied to win my tasks. I play by the rules, and this is not a valid reason to nominate me."
When Aishwarya didn't agree to accept the nomination, it irked Balaji. "Everyone who showered love on you was evicted from the show. But now you don't want to be nominated. I'm ready to face people's vote again, are you up for the challenge?" dared Balaji. To which she replied point blank, "No, I'm not ready." It took a few hours for the housemates to decide on the nomination list.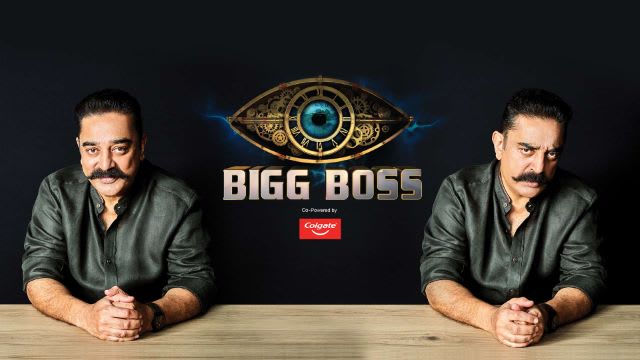 Now the contestant who is believed to leave the Bigg Boss house was revealed. Mumtaz's journey in Bigg Boss Tamil 2 is rumoured to be have ended in 13 week. Well, the actress has been eliminated from Vijay TV's show.
[wp_ad_camp_1]
Rumours are rife that Mumtaz has been shown the door as she got lesser votes to stay in the game than other nominees like Aishwarya Dutta, Vijayalakshmi and Riythvika, who was announced safe by Kamal in Saturday's episode. Her eviction, if true, has not come as a surprise as people had seen it coming.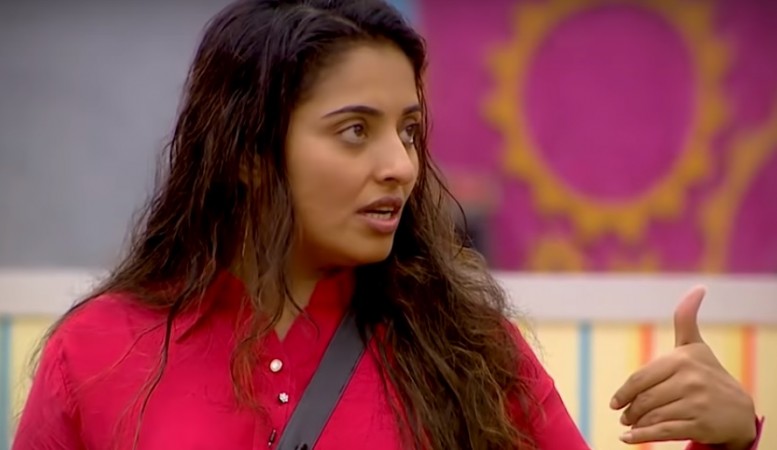 Mumtaz, although straight forward, was being disliked by the large section of audience for failing to give 100 percent in tasks. On numerous of occasions, her lack of participation had irked the viewers. Further, her overall character appeared to be fake for many.
[wp_ad_camp_1]
Nonetheless, people, this week, were expecting either Vijayalakshmi or Mumtaz to be out of the show. In the end, the latter has been shown the door.
It has to be noted that in the initial weeks, Mumtaz seemed like a strong contender to enter the finale.
Meanwhile, Janani Iyer has entered the last stage of the game. Indeed, she is the first contestant to enter the finale for winning a task titled 'Ticke to Finale.' With two weeks, three to four contestants are expected to enter the last stage of the Kamal Haasan-hosted reality show.
[wp_ad_camp_1]
What do you feel on Mumtaz getting evicted ?? Let us know by commenting below !!