Articles
"To Show Aishwarya As Good, They Even Damage Kamal Haasan" This Leading Kollywood Director Bashed BIGG BOSS !!
Saturday's Bigg Boss Tamil episode was all about the lies being peddled in the house and how host Kamal Haasan tried to reveal the truth behind them. He started with Mumtaz, asking her why she didn't take part in the tasks the last week. She cited the excuse of her infections and other health issues but Kamal asked how she managed to dunk herself in cow dung if she had so many issues.
[wp_ad_camp_1]
Here, the host was referring to the task where the housemates had to do something for one other to keep each other safe from nominations. To save Mumtaz, Vijayalakshmi had to take a dive in cow excreta. Mumtaz had said that she would have done it for others and Kamal pointed this out on Saturday's episode.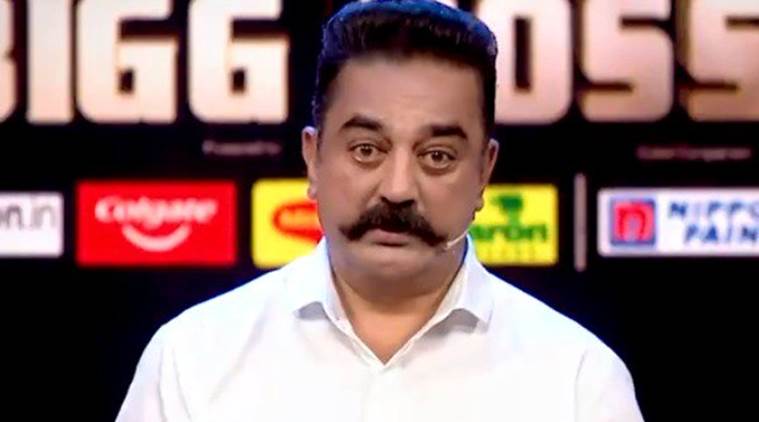 He then spoke to Aishwarya about lying in the house and asked her if that was her strategy to stay on the show. Aishwarya had told Senrayan that if he dyed his hair red, he would be saved from the nomination in the coming week. Which was not true.
Bigg Boss had asked Aishwarya to convince Senrayan to colour his hair red to save her from the nominations. Mumtaz, Janani and Riythika then informed Senrayan that he was being lied to.
Kamal also asked her about the instance when she and Mumtaz were caught talking in English. He asked her why she didn't let the others know that they were told to take a dip into the swimming pool because of her. She said that she had told Janani the truth and had not lied regarding the same. Janani buried the lead here and said that she did hear it from Aishwarya but didn't like her attitude when she said it.
[wp_ad_camp_1]
When speaking of being lied to, she also talked about Aishwarya's attitude and Vijayalakshmi, Janani and Riythika blamed Aishwarya's attitude for the fight that took place near the swimming pool.
After this, Aishwarya felt that she was being targeted by everyone in the house. She also broke down and asked Aishwarya what she had done in the house to deserve this. She talked about how she had sacrificed a lot for the show and has only been dedicated to the show from the beginning.
It was after this that the host, Kamal, showed the contestants a 'kurum padam' (a short clip). This was a clip about Aishwarya receiving the call in the telephone booth to prove that Aishwarya lied to Senrayan.
He played another video to show that Yaashika too lied to Senrayan. The contestants also watched how Yaashika did not just lie but she also went and told Senrayan that she did not know Aishwarya had lied in the beginning.
[wp_ad_camp_1]
Kamal Haasan wanted to give a red card to Aishwarya, however, this week the actor said that she was saved by the audience. She thanked everyone who voted for her and Kamal said goodbye the housemates.
He then spoke to audience and asked them why the votes have not reflected the emotion of the followers and showed how much votes Aishwarya received this week. The actor reiterated how important it was to vote if they wanted their favourite housemates to win before ending the show.
Meanwhile in yesterday's show Bigg boss screened a "kurumpadam" to the housemates which showed Aishwarya hadn't lied as many as it was portrayed by Kamal in Saturday's show.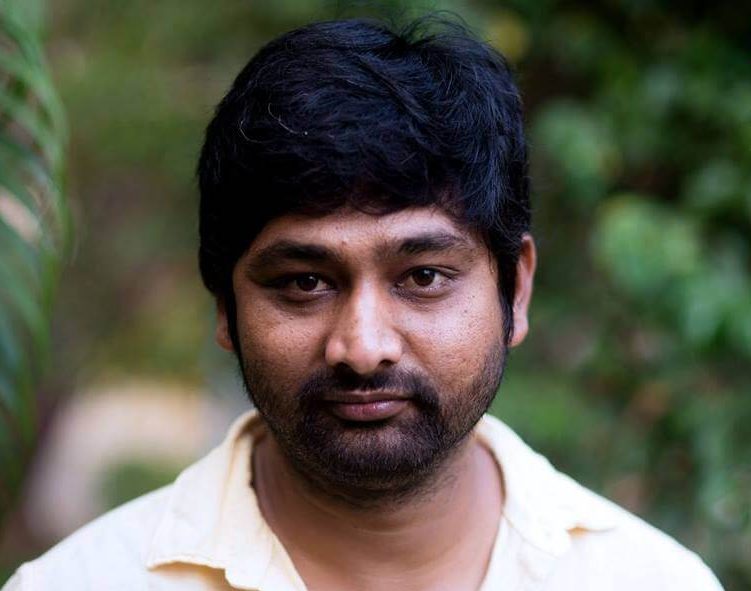 On seeing this Director Thiru one of the leading director in Kollywood cinema who directed successful films like "Theeratha Vilayattu Pillai" , "Samar" , Nan Sigappu Manithan" bashed Bigg Boss by tweeting "To show #Aishwarya as a good contestant,they don't care to Damage @ikamalhaasan sir #BiggBossTamil2"
To show #Aishwarya as a good contestant,they don't care to Damage @ikamalhaasan sir#BiggBossTamil2

— Thiru (@dir_thiru) September 13, 2018
However it seems the director deleted the tweet. Check out the reactions to the comments below !!
On confirming this the show Bigg boss also saved Aishwarya in every possible way right from the start of the show. Her Friend Yashika saved her from nomination, a couple of times and her the time she nominated she saved which created massive arson in social media. Netizens thrashed Vijay Tv and Bigg Boss show for saving Aishwarya in illegal way.
Check out the comment section in Director Thiru's tweet :
#AishwaryaDutta is the evil villan from the first week, #kamalhassan try to forgive her & advised viewers to forgive her. She never care to admit or never learned any lesson from her mistakes, she just continued her evilness
That's why he angry at her#BiggBossTamil2

— Suban (@Suban03) September 13, 2018
#BiggBossTamil2 #biggboss2tamil #biggbosstamil
Dei @vijaytelevision una dhaan soluraru💦💦💦💦…
Ivanuga seriyana Fraudu tv💦
Aishwarya veh kaapatha ena vena pannuvan intha Vijay tv💦

— Raja VJ 😈 (@RajaGaneshVj1) September 13, 2018
In every poll #Aishwarya looses.. except @vijaytelevision poll..which Official results Neva get published..#BiggBossTamil2

— Nagarjun Surya Nayak (@khal_naik) September 13, 2018
Namba thoonguvom pic.twitter.com/QP39HqFK7K

— Ajith Hasm (@AjithHasm) September 13, 2018
Aishwarya is bad at the same time she is real and she want to win the game . She is human too

— Clinton Fdo (@aclintonfdo) September 13, 2018
They just showed wat really happened..only thing is Vijay TV should have told Kamal sir abt false accusation of rithvika and Janani or atleast Kamal sir should have realised it aft watching d KP #biggbosstamil2 #biggbosstamil

— Sofi (@S0fi__R) September 13, 2018
Everything they done for sake TRP. Appoint me I will increase their TRP level 😂 #BiggBossTamil2 #BiggBossTamil #BiggBoss2Tamil

— RIYTHVIKA (ரித்விகா) ♥️ (@Rhythvika_army) September 13, 2018
Sollitaru da oscar award winning director. This guy will go and beg to @vijaytelevision for satellite rights #BiggBossTamil #BiggBoss2Tamil #VivoBiggBoss #BiggBossTamil2

— Aishwaryadutta (@Aishwaryadutta7) September 13, 2018
Oh Apo uthama villain Saturday Sunday poi sonnathu thappila?? He shuld have seen those episodes clearly before cornering a person. He just did opposite for ppls claps and he is suffering now.. Respect will be there for his art but not for humanity, as he lied #BiggBossTamil2 😡

— Arulmuthu (@Arulmuthumuthu) September 13, 2018
So true.There is no logic calling earlier season folks and ask/give advice,as if they were ozhungu. It's pure TRP stuff. #BiggBossTamil2

— Chandru (@Chaanru) September 13, 2018
She was allowed to talk by Kamal after requesting politely by raising hands but insulted while she was talking… This is how a host is supposed to be and disrespect humiliate a contestant, that too a women? Balaji seemed very happy that Kamala joined the club. போங்கடாங்ங்ங்… pic.twitter.com/kJBdyuYTDI

— 👁️ Bigg Boss Tamilan 👁️ (@BiggBOSSTamilan) September 14, 2018
யோவ் @ikamalhaasan கேட்டுச்சா

— black Sheep (@Asadhullah3) September 13, 2018
இவனுங்க 6 நாள் எப்படி வேனா பேட்ச் அப் பண்ணாலும் அவர் 1 நாள்ல காலி பண்ணுட்டு போயிடுவார்.எவ்வளவு பேர பார்த்திருப்பார்.இவனுங்கல்லாம் சின்னப்பசங்க.

— NOOR (@NoorMechanical) September 13, 2018

What do you think on his statement ?? do you agree with him ??