Threads Witnessed 100 Million Downloads In Just 5 Days Surpassing Chat GPT!!
Written by gokul krishnan Published on Jul 12, 2023 | 20:12 PM IST | 73
Follow Us
Comments: 0
Threads Surpasses ChatGPT as Fastest-Growing Consumer Product, Challenges Twitter's Dominance. In a remarkable display of rapid user adoption, Meta's new app Threads has achieved a groundbreaking milestone, reaching 100 million users within just five days of its launch. This achievement not only dethrones OpenAI's ChatGPT as the fastest-growing consumer product but also poses a formidable challenge to the dominance of Twitter, as indicated by the 11% decrease in Twitter's web traffic since Threads' release. With its ambitious goal of amassing one billion users, Threads has emerged as a force to be reckoned with in the social media landscape.
Meta CEO Mark Zuckerberg proudly announced Threads' extraordinary feat, highlighting that the overwhelming demand for the app has been primarily organic, with many promotional activities yet to be implemented. This rapid and organic growth signifies the resonance Threads has found among users, underscoring its potential to revolutionize the way people engage in public conversations.
also read: Disha Patani Uploads Her Hottest Pictures & Deleted Them!! Screenshots Went Viral
Until now, OpenAI's ChatGPT had held the title for the fastest-growing consumer product. However, Threads has surpassed ChatGPT's milestone by reaching 100 million users in just five days, eclipsing the AI-based chatbot's achievement. This extraordinary growth places Threads in a league of its own and establishes it as a significant disruptor in the social media landscape.
Threads sets itself apart by deliberately steering clear of news and politics. Instagram CEO Adam Mosseri explained that this approach aims to create an app that focuses on fostering positive conversations and avoids the pitfalls of excessive scrutiny and negativity associated with such content. By prioritizing user experience and providing a platform for genuine interaction, Threads offers a refreshing alternative to the noise and divisiveness that often plague social media platforms.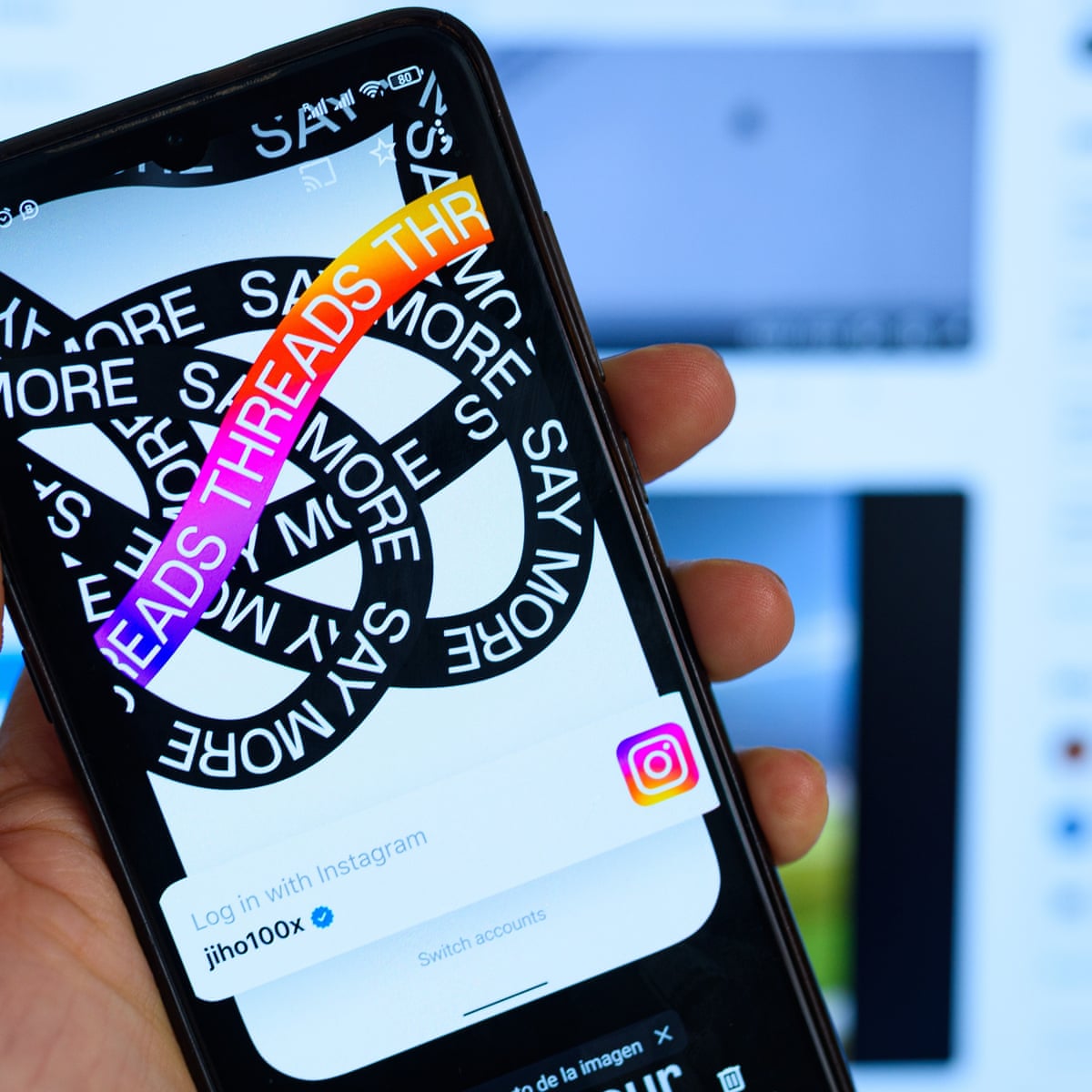 Since the launch of Threads, Twitter has experienced an 11% decline in web traffic compared to the same period last year. While Twitter has long been a dominant force in the social media realm, Threads' rapid rise indicates a shift in user preferences. The allure of a platform designed to foster meaningful conversations, coupled with its explosive growth, suggests that Threads could pose a formidable challenge to Twitter's position as the go-to platform for public discussions.
also read: Blue Sattai Maran Advised Students After Vijay's Car Violated Signal!!
Twitter has accused Meta of utilizing its trade secrets during the development of Threads. The social media giant has demanded that Meta cease using confidential data and has even threatened legal action. This dispute adds an extra layer of complexity to the already fierce competition between the two tech giants. As the legal battle looms, it remains to be seen how this conflict will affect the trajectory of both companies.
Following Elon Musk's acquisition of Twitter last year, several alternatives to the platform have emerged. However, none of these alternatives have achieved the same level of success as Threads. The unique features and fast-paced growth of Threads position it as a frontrunner among the various social media options currently available, signaling a potential shift in the landscape of public discourse.
also read: Disha Patani Uploads Her Hottest Pictures & Deleted Them!! Screenshots Went Viral
Threads' remarkable achievement of surpassing ChatGPT as the fastest-growing consumer product in history, combined with its potential to challenge Twitter's dominance, marks a significant turning point in the social media landscape. With its organic growth, deliberate focus on positive conversations, and a user-centric approach, Threads has resonated with millions of users worldwide. As Meta and Twitter engage in a battle for supremacy, the ultimate victor will be determined by their ability to adapt, innovate, and capture the ever-evolving needs and desires of their users.