This Young Girl Who Watched Avengers ENDGAME Was Admitted In Hospital For This Weird Reason !!
By Dhiwaharan
Avengers: Endgame which was the most awaited movie of the year finally released across the world. It has already broken many records and got itself registered in history of world cinema. The movie will go down in history for one more reason it seems as a 21-year-old woman in Ningbo, China became so emotional that she had to be hospitalised. For the unversed, the fans are getting super emotional as the movie's franchise which has been going on for a decade ended by showcasing tear-jerking moments.
With the release of the biggest film of the year and probably of the recent times, Avengers: Endgame, emotions are on an all-time high, as fans all over the world get to witness the surviving members of the Avengers and their allies work to reverse the damage caused by Thanos in Infinity War.
[wd_ad_camp_1]
A 21-year-old woman, reportedly from Ningbo, China, became so emotional during the film-screening that she had to be taken to a hospital.
Apparently named Xiaoli, the woman uncontrollably sobbed that she started hyperventilating by the end of the film. Reports say that she was having dyspnea and her hands and feet became numb.
Yuan Liyan, an emergency doctor at the Mingzhou Hospital of Zhejiang University told the media," When the patient was brought, she was breathing heavily, and according to the description from her peers, we deduced that her crying had caused hyperventilation. We immediately gave her oxygen and relaxed her emotions by appeasement, reducing her symptoms. She is fine"
[wd_ad_camp_1]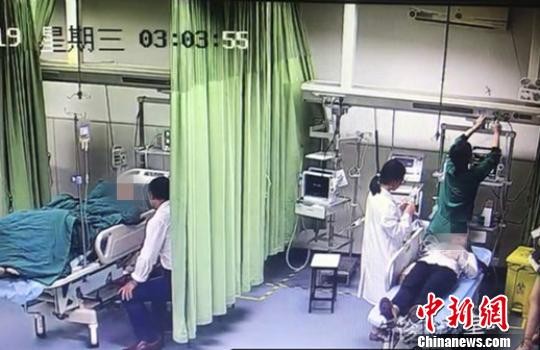 Later, in the day, she felt better and was allowed to go home. Speaking of Avengers: Endgame, the same is the culmination of all the MCU movies so far (Infinity Saga). The film is directed by Anthony and Joe Russo and written by Christopher Markus and Stephen McFeely.
"Avengers: Endgame", the last movie of the Avengers series, released yesterday and it is not just a visual treat for its fans but an emotional saga as well. The film, which is a culmination of a decade-long saga, has earned over 2100 crore in just two days.
[wd_ad_camp_1]
What do you think on this bizarre incident ?? Have you watched the movie ?? Comment your views below !!