Articles
This Young Actor Wrote Dialogues For "Soorarai Pottru" !!
The most awaited trailer of "Soorarai Pottru" released on the youtube channel of Amazon Prime video India and is trending in the number one spot with 4 million views. The 120 seconds long trailer showed about the struggles faced by Nedumaaran Rajangam when he tried to start his own arlines. The film is expected to stream in Amazon as a Diwali release.
[wp_ad_camp_1]
Being directed by Sudha Kongara who stunned audience with her "Irudhi Chuttru", the film is bankrolled by Suriya himself under his 2D entertainments. Due to the corona outbreak, Suriya decided to release the movie directly on Amazon Prime.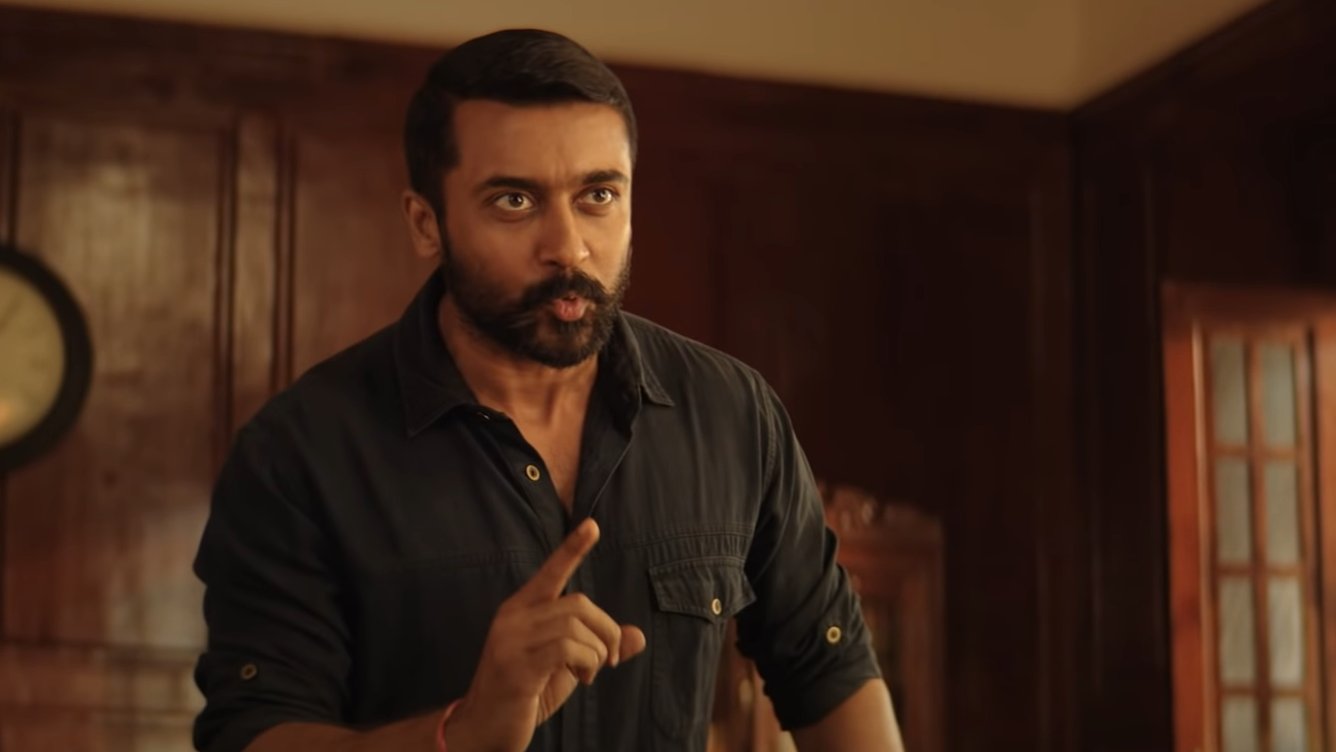 The film which is a biographical picture of Air Deccan founder G.R Gopinath, is touted to be a coming of age biographical drama. It is notable that Gopinath is a retired Captain of the Indian Army, an author, and also a politician.
Now, the trailer cut has impressed the audience in big time due to its intriguing cuts and suitable background music composed by G.V Prakash. The struggles faced by G.R Gopinath to make simple people fly in his flight, was keenly depicted through the intense trailer cut by Sudha. Apart from Suriya who effortlessly dominated with his body language and dialogue delivery, the star studded cast included Oorvasi, Karunas, Aparna and others.
Watch the trailer below :
More than the acting and performance of the artists in the trailer, what made people to watch the 120 seconds repeatedly are the dialogues featured in it. Connecting to the mass audience, the dialogues were written in a way of stirring the emotions of the audience who belongs to all A,B and C centres. Particularly the dialogue where Suriya says "Ey . . Vaanam enna avinga appan veetu sothhaa . . otha ne flight-ah erakku da nan paathkren" (Do sky belongs to their forefathers ? Just land the plane, I will handle them) worked out very well with the online audience.
Check out some of the reactions for the trailer below :
We've been waiting to see the intense and gritty side of anna and here it is!#SooraraiPottruTrailer https://t.co/XvWKwvgCe2

— Actor Karthi (@Karthi_Offl) October 26, 2020
[wp_ad_camp_1]
Vaanam enna avinga appan veetu sothaa…… *tha nee flight ah eraku da na pathukuren

Rage of Suriya's acting will be exploited in this Movie #SudhaKongara 🔥 #SooraraiPottru pic.twitter.com/y0FY0xB7gC

— G!R! Яamki (@giri_prasadh_r) October 26, 2020
This scene 🌋 #SooraraiPottruTrailer pic.twitter.com/nxP0gTEukY

— Madan Gowri (@madan3) October 26, 2020
#SooraraiPottruTrailer is EXTREMELY SATISFYING. It seems like the movie is Suriya's show all the way. Much needed film for all of us!

Fasten your seat-belt fellow Anbana fans, This is gonna be a crazy, memorable ride. NOVEMBER 12th is the date. 🔥🔥 pic.twitter.com/jktc53mpSr

— Chaitanya. (@illusionistChai) October 26, 2020
1000 Percent Theatrical Material #SooraraiPottruTrailer . Gonna Miss Theatre Experiance for this film.

That Dialogue " Gothaa Vanam Enna avanga appa Vittu sotha nee flight ah Eraku dah Na pathukree " pure goosebumps 💥✈️

Anyway excited for November 12th #Master #SooraraiPottru

— Blessing™🕊️ (@VijayIsMyLove_) October 26, 2020
The sharp dialogues which are being widely lauded by the fans across the internet were written by director/actor Vijayakumar who is known for his political thriller "Uriyadi". He who impressed critics and audience with his debut film "Uriyadi" did the sequel of it under the 2D entertainments of Suriya. The film was released in the year 2019 with major expectations.
[wp_ad_camp_1]
Being considered as one of the promising talents among the new gen filmmakers, Vijay kumar, is all set to steal the show as a dialogue writer it seems. Vijay, a software engineer by profession, quitted his decade long career to pursue filmmaking and made Uriyadi. He performed, directed, produced, and composed BGM for the film. He was highly lauded for making "Uriyadi" only after the film finished running in theatres. It was watched by people in "piracy" and the filmmaker even thanked illegal piracy websites for making people watch his film.
October 26, 2020