This Young Actor Supported Simbu's Recent Viral Video !! Got Thrashed Brutally !!
Harish Kalyan
Simbu
STR
STR Fans
VRV
VRV Release
4 years ago
By Dhiwaharan
Simbu aka STR aka Silambarasan who is known for films like Manmadhan, Vallavan, Vinnai Thaandi Varuvaya enjoys a huge fan base for his films. Arguably he is also one of the most controversial celebrity of Kollywood industry.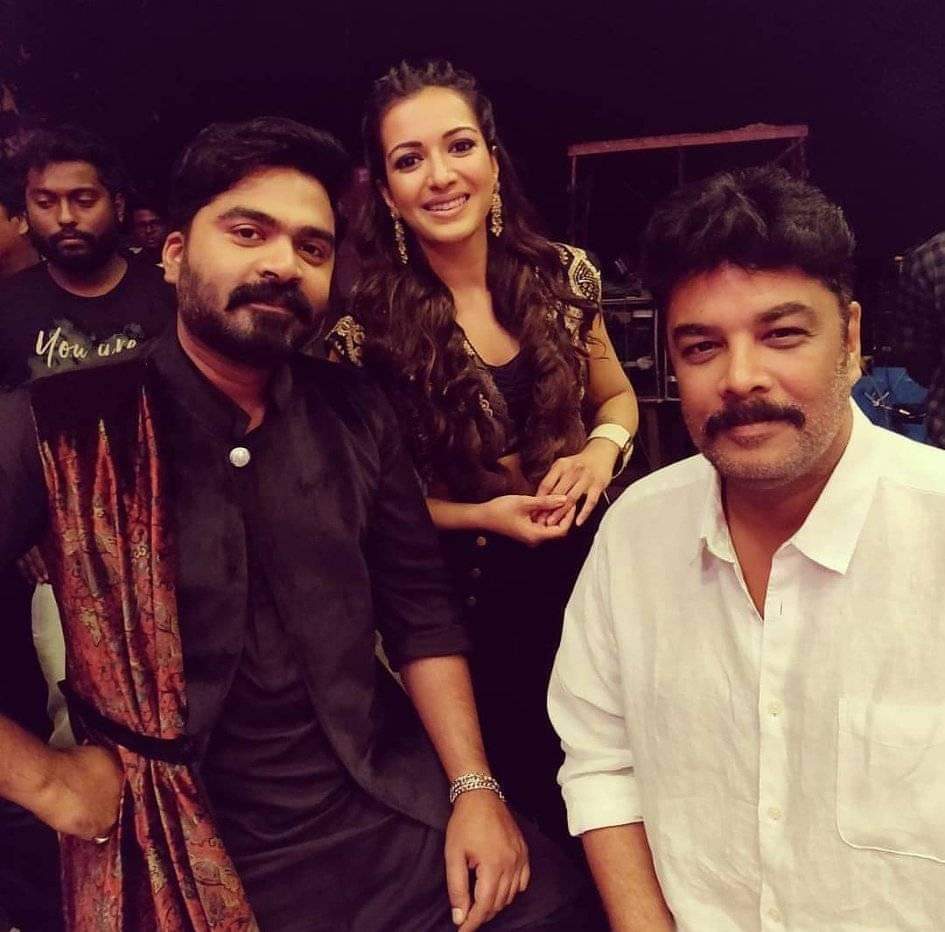 The actor who was last seen in Manirathnam's CCV which is waiting for his next release Vantha Rajavathaan Varuven. The film which was expected to be a Pongal release backed off because of the release of Petta and Viswasam's release.
[wp_ad_camp_1]
Now the film is announced as February 1st release which is a couple of days before STR's birthday. Due to the film's release STR a few days back released a selfie video in which he requested his fans to buy something for their parents and siblings instead of wasting money in cut outs, flex and Milk celebrations.
This is why we all are a big fan of #STR 🔥 and this is what I love about him! #Genuine #Honest & #Caring HUMAN! Gonna buy gifts for my family for #VRV release! What about you guys? #vantharajavathanvaruven pic.twitter.com/H7sAZdoVER

— Mahat Raghavendra (@MahatOfficial) January 15, 2019
Couple of days ago the actor released a new video in which he absolutely said the contrast. He wants every of his fans to celebrate the movie "Vantha Rajava Thaan varuven" like never before. He reasons that everyone criticized his fan base which made him to do the video.
[wp_ad_camp_1]
"As everyone says I do have only 2 or 3 fans which won't make much impact if they do such cut out, flex, milk celebrations. So my lovable request to all my 2,3 fans is to celebrate it like never before." says the actor in the video.
The video received severe troll from the common audience. As soon as the video got surfaced on Internet many memes were created by the meme creators. Now actor Harish Kalyan who is known for his BIGG BOSS participationand films like Pyar Prema Kadhal has uploaded the video in his official twitter handle and captioned it as "Like a boss !! #STR in fire mode"
Like a boss !! #STR in fire mode pic.twitter.com/MzIN3UzWPU

— Harish kalyan (@iamharishkalyan) January 23, 2019
Harish kalyan is also known as one of the best friend of Simbu. For his tweet fans of him trolled him brutally for supporting Simbu in this matter :
Gopi anna ( aka ) Silambarasan pic.twitter.com/BiMlY8DsMe

— GokulSaiRam.R (@GokulSR14) January 23, 2019
😂😂😂😂 Pavam da ne lam!

— Anand Madhav💙 (@Anandmadhav96) January 23, 2019
Paithiyam 👎🏻, have some sense bro ! What he telling? And you are appreciating 😂

— Sethupathi (@sethu_offI) January 23, 2019
Aenda அந்த மூதேவி edha சொன்னாலும்…. Fire mayiru னு usupethiney அவன urupuda விட matta

— சாமானியன் (@jason_thamizhan) January 23, 2019
Andha 4 பேருல நீயும் ஒருத்தனா

— சாமானியன் (@jason_thamizhan) January 23, 2019
Ne yum paithiyam thana🤣🤣

— AK fan dk (@Dineshk57265913) January 23, 2019
Bro 😎 Ungalukey ithu over ah Therila 😁

— தொண்டைல ஆப்ரேசன் (@BabuVeriyan) January 23, 2019
Dei kena.. Unna maari 2,3 per sombu thookirathala than ivan ipdi aaduraan…. Neeyelam oru aalu nu.. Thuuu

— shan🤙 (@suloksh_08) January 24, 2019
Ivan ena solitaanu fire nu solra 😂😂😂😂

— Sumaar Munji $u$a (@sudhars87475441) January 23, 2019
Bro, pls don't support whatever he says….he must be put in mental asylum for uttering these words!

— Nithyanandhan T (@nniitthhii) January 23, 2019
Inuma da Ivana nambitu post podra… 😂😂😂😂😂😂

— Vaitheswar Duraisamy (@VaitheswarD) January 23, 2019
Do you always praise him no matter what ?

— _Ganesh_ (@ganesh_bala) January 23, 2019
Vekamae illama intha Videos ah endorse vera panranunga. Bunch of buffoons

— Balaji Ayyappan (@huntme91) January 24, 2019
Harish, people may miss judge you for supporting him on this issue! You are now a growing actor so better to avoid involving on shits like this.

— Nashhath Ahamed (@zenotalks) January 24, 2019
யாருடா அந்த நாலு பேரு..harish,mahath,oviya, tr

— Nivajan (@nivajan1) January 23, 2019
[wp_ad_camp_1]
முட்டு குடுக்கலாம் ….. அத்துக்கு இப்படியா இப்பத ஒரு படம் ஓடி ஒரு பேர் வாங்கி இருக்க ….. நீயா வந்து பால் ஊத்த போற …… மனசாட்சியோட நடந்துகொ பா

— நிகேஷ்ராம் (@nikeshram2) January 24, 2019
Even the Mighty Rajinikanth is not taking his fans and stardom for granted and here is this person who is taking everything for Granted. That is why his films and stardom is going down…!!!#Be_Polite

— praveen mohan (@praveennavoday) January 24, 2019
எல்லா நேரத்தலையும் தூக்கியே பிடிக்றது வலிக்கலையா பாஸு

— Mr.வந்தியத்தேவன் (@ashwin_ashy) January 23, 2019
Harish Kalyan is currently busy working in Ispade Rajavum Idhaya Raani yum which is expected to be released on this year. What do you think on Harish supporting Simbu's take ?? Comment below !!