This Vijay TV Star Got Brutally Trolled For Consoling Sandy !! Check Out Why !!
Written by Dhiwaharan Published on Jul 06, 2019 | 13:13 PM IST | 92
Follow Us
Comments: 0
The third season of Bigg Boss 3 is the most happening reality show among Tamil TV audience. The show involves 16 contestants with both the genders combined. It is a show which involves providing tasks to the participants to gain their food. Each week, housemates nominate two of their fellow housemates for eviction, and the housemates who receives the most nominations would face a public vote.
[wp_ad_camp_1]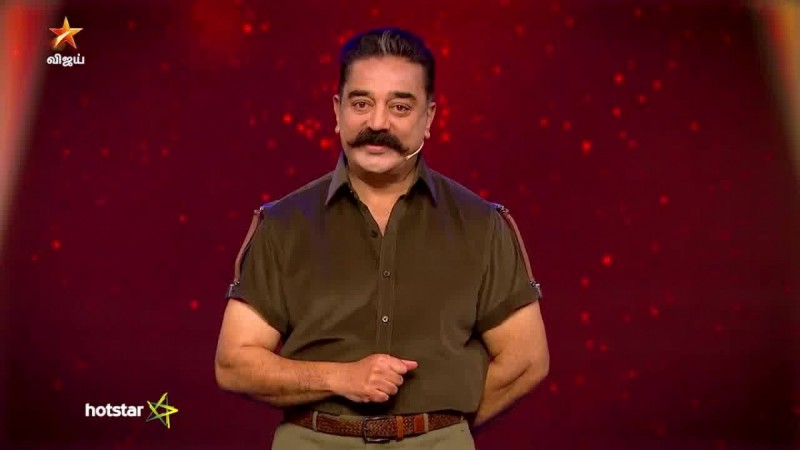 The nominated contestants for this week are Director Cheran, former news reader Fathima Babu, Actor Kavin Raj, Comedy actress Madhumitha, Meera Mithun, Sakshi Agarwal and "Chithappu" Saravanan.
In yesterday's episode, in a way of reminding Dance master sandy about his family, there was a video clip played in the big tv inside the Bigg Boss house with the song "Kannana Kanney" in the background. On seeing the video, Sandy broke down with tears rolling down from his eyes. Even contestants such as Losliya, madhumitha cried on seeing sandy and his family.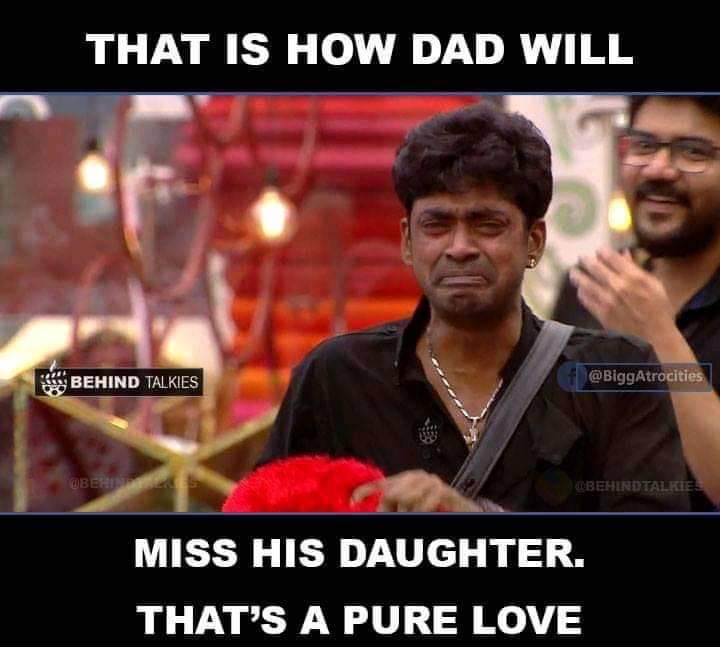 Gobinath, Vijay Tv's "Neeya Naana" fame also expressed his emotion through his official twitter account. He consoled Sandy and showed his support for him. In his tweet Gobi wrote "Love you sandy . Don't worry. #Biggboss3tamil #biggboss #sandy #vijaytv"
Check out his post here :
Love you sandy . Don't worry. #Biggboss3tamil #biggboss #sandy #vijaytv pic.twitter.com/ooGYRKH9br

— Gobinath Chandran (@Gobinath_C) July 5, 2019
[wp_ad_camp_1]
For this tweet, many of his followers trolled him for the tweet. One of the fan even wrote "he is not in Indian border to serve our country. Don't make us fool". Check out some of their reactions here :
இது உங்களுக்கே கொஞ்சம் ஓவரா இல்ல, அவ அவ தன்னோட குடும்பத்தை விட்டு எங்கெங்கேயோ போய் வேலை பார்க்கிறான், அவங்க கூட இந்த மாதிரி விஷயத்தை எளிதாக எடுத்துட்டு வாழ்வது இல்லையா.

— karthik keyan (@karthik7751) July 6, 2019
Yenamo family vitutu border ku poi kasta patutu irukara mari buildup tharigaley da..

— Srijith🕉️✝️🛐 (@srijith_RED) July 6, 2019
Therium boss intha drama la. Haier 4k UHD smart LED tv Ad Ku dha

— Deepan (@Sugdeepan) July 6, 2019
அடுத்தவன் உணர்வ தூண்டி காசு பார்க்கிறதெல்லாம் pic.twitter.com/r4cbiGFrX2

— Losliya Socialist (@civilizedenggr) July 5, 2019
so called in-house promo for #BiggBossTamil3 😂😂

— வாசு~vasu (@sri__vasu) July 5, 2019
Ivara big boss 3mnts agreement poduvagalm aprm ivagala miss panni alagura marii video veduvanugalam Echaiga..💦💦💦ithula ivaru aruthal pu..vera pic.twitter.com/4uhU3tmO6k

— Steve Rogers (@Yeahitzme3) July 5, 2019
Avan biggboss house kulla aluthu iruka…ivan inga yaaruku don't wry solra pic.twitter.com/Ude17tQvDD

— Arun stryker (@arunstryker) July 5, 2019
He's in BB3, not Indian army

— Mohan (@ismyname_1) July 5, 2019
சினிமாகாரங்க நாவே ஒரு மாசம் ரெண்டு மாசம் ஊரை விட்டு விட்டு விட்டு போறாங்க தானே.. வந்து ஒரு வாரம் தான் ஆகுது எப்போ உங்க புரமோஷனுக்கு அளவே இல்லையா

— அகதமிழன் (@naveenprabuk) July 5, 2019
[wp_ad_camp_1]
நல்லா பன்றிங்கயா ஒருத்தன அழ வைக்க சொல்லி நல்லா ஸ்க்ரிப்ட் பன்றீங்க

— தல கார்த்திக் (@ajithkarthik241) July 6, 2019
Sandy who is one of the prominent choreographer of Kollywood Cinema,  initially choreographed Viraivil Isai, Ivanukku Tanila Gandam, Vaalu in 2015. Apart from that he also choreographed Saagasam, kakakapo, Jambulingam also Jithan 2, Gethu during the year 2016 and his latest one is with the superstar Rajinikanth's Kaala movie.
What do you think on these reactions Gobinath receiving ?? Comment your views below !!