The number of plagiarism accusation against director Atlee is increasing day by day. Though his most recent film Bigil completed its theatrical run, fans who watched the film in theatre and in online platforms, still couldn't stop themselves from finding scenes from other language movies similar to the scenes which got featured in "Bigil".
[wp_ad_camp_1]
A popular opinion among the general audience about the film "Bigil" is that the second half of the film looked more interesting comparing to the first half. "Bigil" revolves around a youngster who is an aspiring football player, diverts himself from his dream to take revenge of the murderers who killed his father. He then forms a women football team to achieve his father's dream of providing an identity to his slum through excelling in football game. In the second half we can see the protagonist nurturing his team to win a national level tournament which impressed the audience in big time.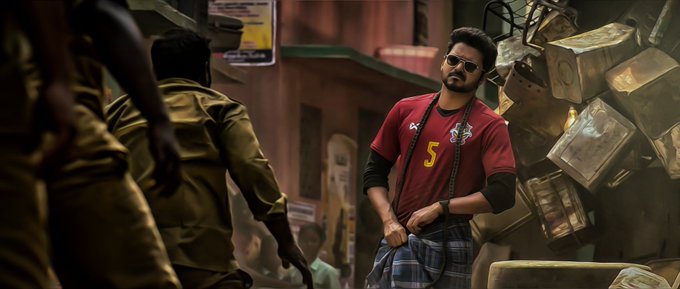 Now, one of a most important scene from the second half was copied, according to netizens. When the team fails to perform in the field, the protagonist would pretend to scold and body shame them only to raise their concentration level in the game. In a way of reacting to his act, girls would perform exceptionally well to win the game. Now, in a movie named as "Miracle" which was released in 2004, contains similar scene which name netizens to accuse Atlee for copying it. (Also Read : This Most Loved Mannerism Of Vijay In "BIGIL" Also Copied ?? WATCH !!)
In the 2004 docudrama, a Ice hockey team's coach would shame his injured player to make him play in the rest of the game. The film was directed by Gavin O Connor and the role of the coach was essayed by Kurt Russel who got highly praised by critics for his performance in the movie.
[wp_ad_camp_1]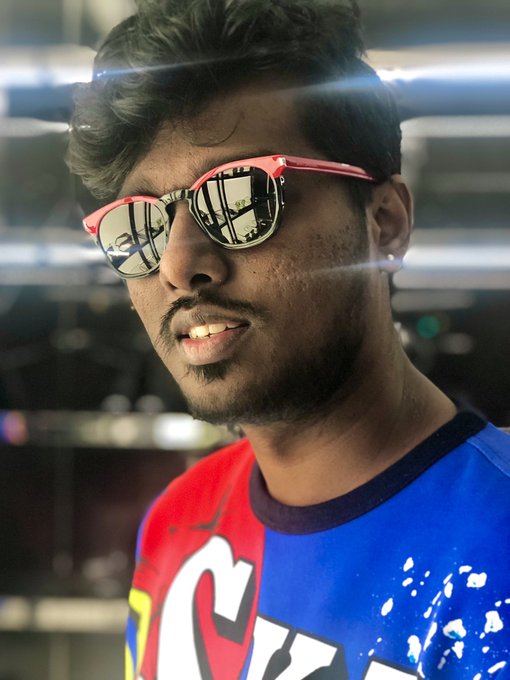 Watch the scene here :
ஏழு ஸ்வரங்கள் தான் இருக்கு ப்ரோ. Atlee strikes again 🤣 pic.twitter.com/xXOeUuOx1c

— Sarath (@ImSarath7) December 22, 2019
This made many users of online to express their views against the director who got accused for copying few more scenes earlier. (Also Read : This Strategy Used By Coach Michael Of BIGIL Was Also Copied ?? WATCH !!) Check out some of the reactions for this post :
Oru alavukku na paravala yellame copy na epdi da muttu kudukuradhu 🚶🚶🚶 pic.twitter.com/UgOMZQKE0l

— वी.के (@VK_LosersClub) December 22, 2019
"Ennoda Best Writing" – @Atlee_dir https://t.co/Z6gZZw7MaF pic.twitter.com/osprrdgp7Y

— Mukesh (@Mukesh3101) December 23, 2019
கூச்சமே இருக்காதா https://t.co/wIfoLh5iQ8 pic.twitter.com/eUTULquvzi

— bermuda triangle (@_Frondeur_) December 22, 2019
[wp_ad_camp_1]
@Atlee_dir அட்லீஸ்ட் கதையோட ஒன் லைன்னாவது நீ யோசிச்சயாப்பா… இதுல எந்த கதை யோசிச்சாலும் எங்க அண்ணன் தான் தோனுறாருனு டைலாக் வேற… ப்ளீச் விட்டுறு அந்த மனுசன…🙏 https://t.co/apn4gbIKLP

— தமிழ் (@mkt4arasan) December 22, 2019
Director Atlee who is known for his collaboration with actor Vijay, is one of the highest paid directors in Kollywood. Being a former assistant of Shankar, Atlee's way of presenting his films and the castings he choose for the characters are considered as his major qualities. All the four films of Atlee became blockbusters despite of the plagiarism controversies.
What do you think on these comments against the director ?? Comment your views below !!