This Template From "Mahaan" Goes Viral With Hilarious Memes !!
Mahaan
Meme
Template
VIkram
CM / Updated: 2022-02-18
12:05 IST
By Dhiwaharan
Every time when a famous Tamil film gets released on OTT platform, one or a series of screenshots from it would come to the meme market as templates. We all remember the "Vaathiyarey" template from "Sarpatta Parambarai" and couldn't forget how viral the "Aamangayya" template from "Soorarai Pottru" went. It is a sign to understand that the film became popular and has been watched widely by the audience. We couldn't see a screenshot from a flop movie being used as meme template. In other words, nowadays, a film is being considered hit, only if a screenshot from it gets used by meme creators.  Now, it's time for "Mahaan" it seems.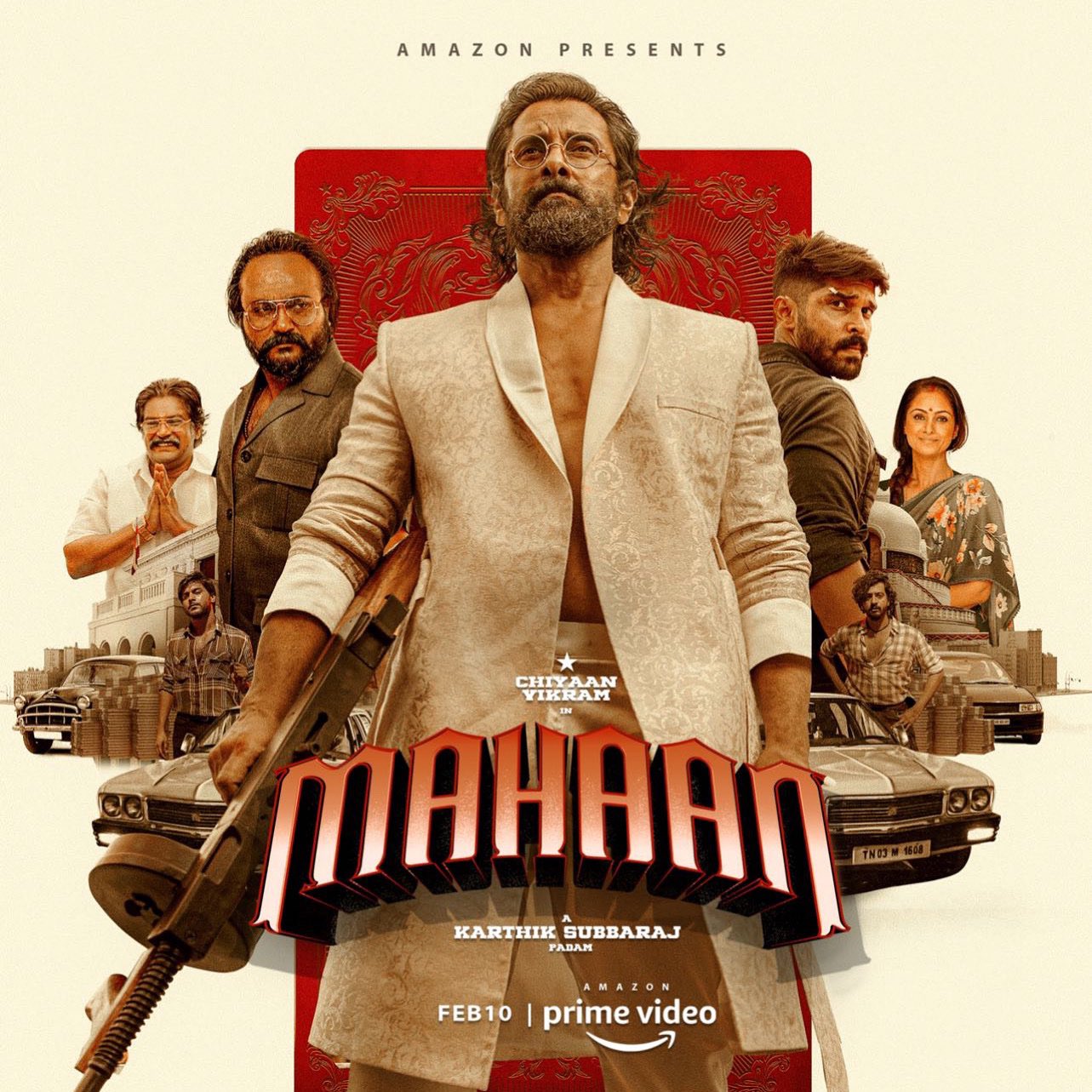 "Mahaan" which marks the first collaboration between Vikram and his son Dhruv got released on Amazon Prime during Thursday night and is receiving reactions from all over the Internet. The film which was directed by Karthick Subbaraj, has an ensemble cast that includes Sanath, Bobby Simha, Simran and others.
The film's plot revolves around Gandhi Mahaan played by Vikram who desperately wants to lead a life to its fullest, collaborating with his childhood friend Sathyavan played by Bobby Simha to run a alcohol brand, across the state. Gaandhi Mahaan's father wants him to become a "Mahaan" like freedom fighter Gandhi as his roots were struggled for the country's freedom along with the "father of nation".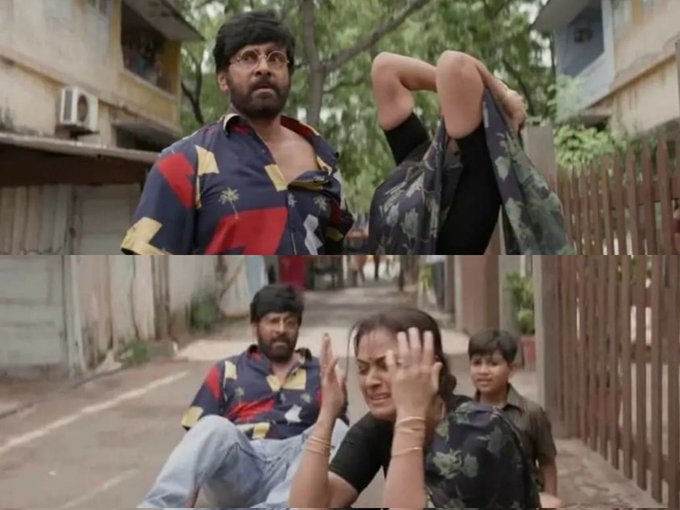 Living an ordinary life till his 40 years of age, Gandhi Mahaan decides to operate the alcohol factory with his friend Sathyavan and becomes a leading gangster. Life goes well for Gandhi till his son turns up as a special police officer after 20 long years only to take his revenge on his father by destroying his crew. Rest of the film lies on the cat and mouse emotional chase between the father and son duo. After knowing that Gandhi got drunk for the first time, Naachi (Simran) would leave him permanently and the meme template which is going viral was captured from that scene.
Hilarious memes with the most famous "Mahaan" template are surfacing in a regular manner in online platforms. The meme which shows Simran crying her heart out after finding out that Vikram has drunk, is being used by netizens to vent out their experience about how their mothers would react/reacted for certain deeds. From a twitter user sharing that it is how his mother reacted after finding out that he smokes cigarettes to another one saying that his parents reacted the same way after telling them that he wanted to become a filmmaker, memes that are being circulated with the templates are funny indeed.
Check out some of the memes below :
Indian parents when they find out your partner is from a different caste pic.twitter.com/67pMJn4ssT

— Adithya (@adithya_ssh) February 17, 2022
My parents when i said "poren" but not "Poitu varen" pic.twitter.com/5ogYc6WavN

— Le Croco 🐊 (@Azura91_) February 17, 2022
Indian parents when their child says no to engineering. pic.twitter.com/HSROFp9dJO

— Mirthul (@olethatha) February 16, 2022
Me coming back home with tepi korek siderburn tarik hairstyle

Every indian mom: pic.twitter.com/YjfVT6XiLP

— Rammm_ (@RAMMD23) February 16, 2022
Going out without informing

My whole family: pic.twitter.com/CDWD8KAH4n

— Palkova (@valerian_______) February 16, 2022
My parents, ever since they gave birth to me 😬 pic.twitter.com/QQP277wm6a

— Madhu (@madhudp1702) February 16, 2022
View this post on Instagram
When I accidentally say "myru"
My mom: pic.twitter.com/6skev9D2Q4

— Muttapupps💙💜 (@muttapuppss) February 16, 2022
"amma, naa director aaganum nu aasai" pic.twitter.com/wG0WCydjFk

— Muthu (He/Him) (@muthuwu) February 17, 2022
நான் முத தடவ தம்மடிச்சி வீட்ல மாட்டும் போது என்னைய குடும்பமே போட்டு வெளுத்ததுக்கு அப்புறம் எங்கம்மா இப்டிதான் பூஜை ரூம் முன்னாடி உக்காந்து அழுதுக்கிட்டே இருந்துச்சி.இவ இன்னைக்கு தீப்பெட்டிய எடுக்க விட மாட்டா போலயே ன்னு நானும் அங்கிட்டு இங்கிட்டு சோகமா மூஞ்ச வச்சி நடந்துட்ருந்தேன் pic.twitter.com/FPevFqTWsC

— Tyler Durden (@sridhar_says) February 17, 2022
ருமேனிய பயணி : திமுக ஆட்சியில் உலகிலேயே இல்லாத நல்ல திட்டங்கள் இருக்கு.

பாஜக : pic.twitter.com/cqT3yELLTZ

— படப்பெட்டி (@teakkadai1) February 17, 2022
"But Ma, God doesn't really exist" pic.twitter.com/j5hpwIpo8V

— Bhargav Murali (@BhargavMurali1) February 17, 2022
*TL pops up this template*

Le me: pic.twitter.com/vN6pz6Gy7N

— milaga | Jun stan (@highontequila) February 17, 2022
Have you seen any other interesting memes with the same template ? Drop them in comments !!