JUST IN : This Famous Tamil Hero Joined The Trend With Ranveer Singh !!
Ranveer Singh
Vishnu Vishal
CM / Updated: 2022-07-23
17:38 IST
By Dhiwaharan
Followed by Ranveer Singh of Bollywood, Vishnu Vishal from Kollywood who is known for appearing in films such as "Jeeva", "Ratchasan", "Vennila Kabadi Kuzhu", posed for a photoshoot without wearing clothes. Sharing the photos, Vishnu said that he is joining the trend and also gave credits to his wife Jwala Gutta for clicking the pictures of himself in bed.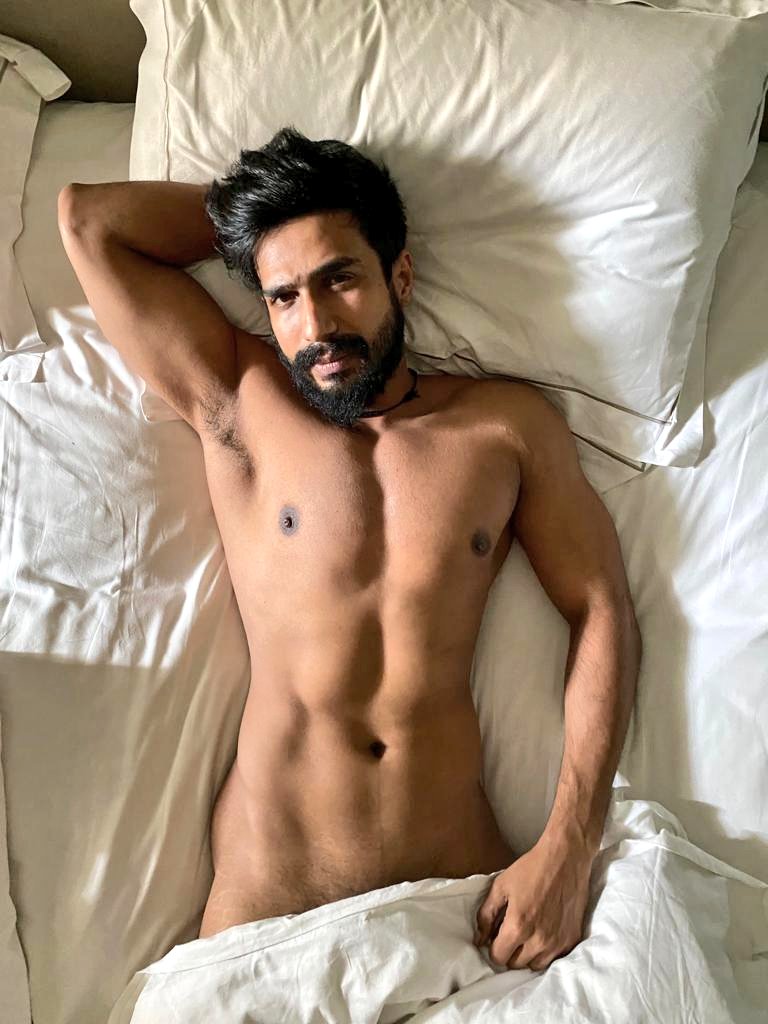 Ever since Bollywood star Ranveer singh came up with a series of pictures of himself not wearing clothes in his Instagram handle, he has been grabbing the headlines. The actor's pictures from a recent magazine cover shoot have prompted mixed reactions with some praising Ranveer Singh for breaking the internet with bold avatar, while others questioning the need to "bare it all".
The photoshoot of Ranveer was conducted for the magazine named "Paper". In his first interview in three years, Ranveer said he did not care about being judged for his choices. Adding the pictures in his timeline, Ranveer tagged paper magazine. Here's his post :
View this post on Instagram
Along with fans, several celebrities has been reacting to the controversial photoshoot of Ranveer Singh. With many heroines expressing their awe, Deepika Padukone, wife of the cheeky actor, was well aware of the entire concept of the photoshoot and was very much supportive to her husband.
View this post on Instagram
Now, among the several reactions that surfaced for the photoshoot of Ranveer, Tamil actor Vishnu Visal, came up with his version of the same concept with his current wife clicking the pictures. "Well… joining the trend ! P.S Also when wife @Guttajwala turns photographer…" said the actor through his caption.
Check out his post below :
Well… joining the trend !

P.S
Also when wife @Guttajwala turns photographer… pic.twitter.com/kcvxYC40RU

— VISHNU VISHAL (VV) (@TheVishnuVishal) July 23, 2022
Vishnu received several kind of reactions from his followers in the micro blogging socia media platform. Check out some of them below :
🙄🙄🙄🤢 pic.twitter.com/wYuS2dC1YU

— Móhan🎭 (@MohanMba02) July 23, 2022
Why this type of trend occurs. There is group to divert the social problems, from these types of trends

— Mohan srt🔟 🇮🇳👽 (@VeriyanSachin) July 23, 2022
🚶‍♂️🚶‍♂️🚶‍♂️ I hope this trend doesn't continue. 🙂🙂

— 👿😈 (@KARTHIK87900717) July 23, 2022
அடுத்தது யாரு தனுஷ்ஷா? STRஆ?

— Subramanian (@MeSubramanian) July 23, 2022
அட கருமமே..என்னடா இப்படி எறங்கிட்டிங்க.. https://t.co/lVPyDYvQ8F

— சூனா பானா (@RahulRagavi) July 23, 2022
Vishnu Vishal is one of the very few emerging actors in Tamil film industry who loves doing experiments through his films. He is the protagonist of the first Time travel film in Tamil and his recent suspense thriller "Ratchasan" was highly appreciated by the audience and by the critics as well. His emotional sports dramas such as "Vennila Kabadi Kuzhu" and "Jeeva" did well in the box office as well.
On the work front, Vishnu Vishal who was last seen in "F.I.R", is going to appear in a film named "Mohandas".