It goes without saying that Joseph Vijay Chandrasekhar has an unmatchable fanbase. The actor who has impressed the audience time and again with his roles in films like Sarkar, Theri, Ghilli, Mersal, Jilla and more, has carved a niche for himself in the south Indian film industry. While fans have been eagerly waiting for updates on his next film, the actor along with his female lead Nayanthara were last seen shooting at SRM University. Not only this, photos and videos of fans going gaga over the actors are breaking the internet.
[wp_ad_camp_1]
Several clips from the university have gone viral that showcase nothing but how much Vijay and Nayanthara's fans love them. The film is reportedly a period sports drama with the actor essaying the role of a football coach. In a report published by India Today, the makers of the film have cast 16 newcomers who will be essaying the role of football players in the film. Thalapathy 63 is slated for an October 27 release.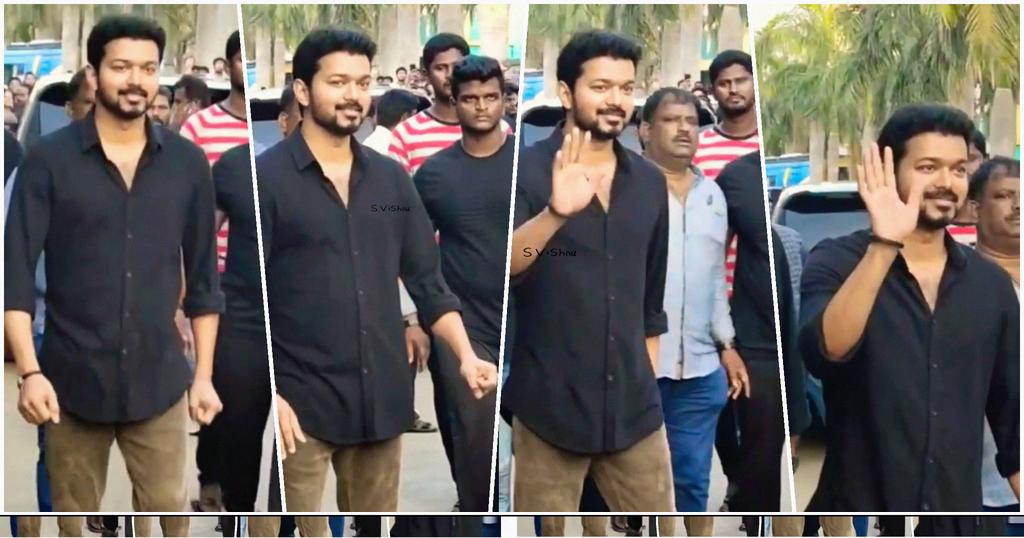 [wp_ad_camp_1]
Meanwhile today a news about the movie is trending in twitter India wide which is about nothing but the belongings of the Satellite rights of the movie. Sun Tv which produced Vijay's last venture Sarkar has announced that it acquired the Satellite right of the movie. The channle announced it through their official twitter account.
.@SunTV buys the satellite rights of #Thalapathy63#Thalapathy63WithSunTV

— Sun TV (@SunTV) March 19, 2019
As soon as the announcement surfaced, the hashtag went viral and reactions kept pouring on twitter. Check out some of the hilarious reactions from the fans :
அதுக்காக ஐடி எல்லாம் தூக்குற வேலை வச்சிக்காதீங்க ப்ரோ ப்ளீஸ் 😁🙏

— RamKumar (@ramk8060) March 19, 2019
Aagaa marubadiyum Sun nxt app download pananuma😂 #Thalapathy63WithSunTV pic.twitter.com/8P55SleU7x

— 😉Naveen😊Vijay🙏 (@naveenvijay47) March 19, 2019
Semmma Entertainment THALA fan's ku 👌👌👌 pic.twitter.com/ayub2u7aS7

— Phoenix Kumaru (@0_thala) March 19, 2019
Oh sarkar flop ku eedu kudukuregala😂😂🤣

— Vimal (@vimalraja01) March 19, 2019
Sun TV #sunpictures pic.twitter.com/89XpTIFBfp

— ♻ PLAY BOY [ LOKI ] ♻ (@Itsz_frankie) March 19, 2019
Title ae lock akala. Athukula satellite rights ah 😍

— Karthik Raja VKR 💕 (@karthik_vkr) March 19, 2019
Id Ah Report panraduku vettai arambam 👍👍👍 pic.twitter.com/FBkrtU2yxB

— 💥தளபதி சுரேஷ் 😎 (@Suresh_VijaySrt) March 19, 2019
Apo marubadium I'd ah report pannuvana 🙄😒 pic.twitter.com/75dlI4pEiZ

— Sʌtʜɩsʜ Vɩjʌƴ 🎸 (@Sathish_Twiitz) March 19, 2019
Ada pavigala innum FL kuda varalaiyee …athukulava vankitinga sun nxt app vera download pannanum marupadiyumaa …

— Suresh Murugesan (@Sureshk07300086) March 19, 2019
Title kuda varala
Mapalaiku avalo veri

— Master Badri (@MasterBadri) March 19, 2019
😒😒😒😏😏😏 pic.twitter.com/s9Y7VY0f7Q

— ❤தளபதி ரசிகை❤ (@BharuVijaybaby) March 19, 2019
[wp_ad_camp_1]
கண்டிப்ப அடுத்த நாளே போட்ருவே இவன் படம் ஓடாதுனு 😹😹

— ☆Вįłłą தீனா™☆🕶🔥 (@Thuppaki_daw) March 19, 2019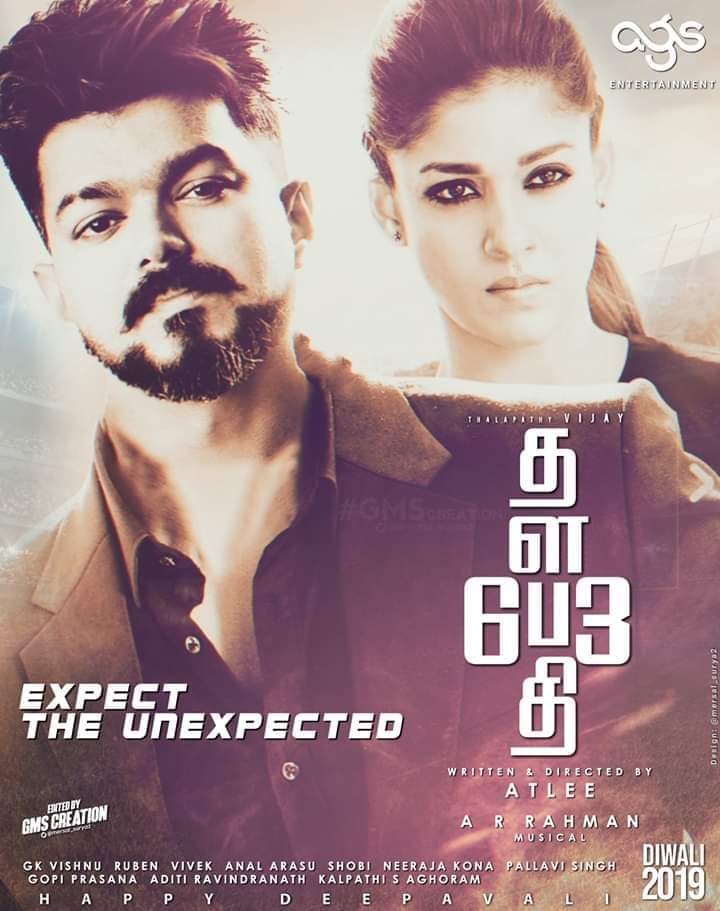 Dai 100 days finish pannunathu ku aprm unga Tv la podunga da @SunTV

— Suriikuttii (@Surikuttii) March 19, 2019

The film marks the third union of Vijay with Atlee after Theri and Mersal. Nayanthara plays the female lead in the flick, which is funded by AGS Entertainment. Actors Kathir, Yogi Babu, Daniel Balaji doing the supportive roles in the movie as per reports.