This Popular Heroine To Do The Role Of Trisha In "96" Remake !! Check Who !!
By Dhiwaharan
96 is a sweet love story that is about Ram and Janu's romance right from their school days. 96 is a very special film and it's also the first time that Trisha is sharing the screen space with Vijay. In an interview with Indian Express, the actress revealed that one of the only reasons that she signed the film was because she wanted to work with Vijay. She said, "I was quite intrigued by the script when I heard it the first time. The other factor that really drew me to this film was the opportunity to work with Vijay.
No one expected 96 to create the kind of hysteria it did! Says Trisha: "Honestly speaking even we didn't expect it to (laughs) It's too overwhelming, I really didn't expect this to happen ever again in my career. Of course, I value it and cherish it but at the same time, it's not something I take seriously because it happened on it's own. It's nice to see that all the hard work has paid off"
[wp_ad_camp_1]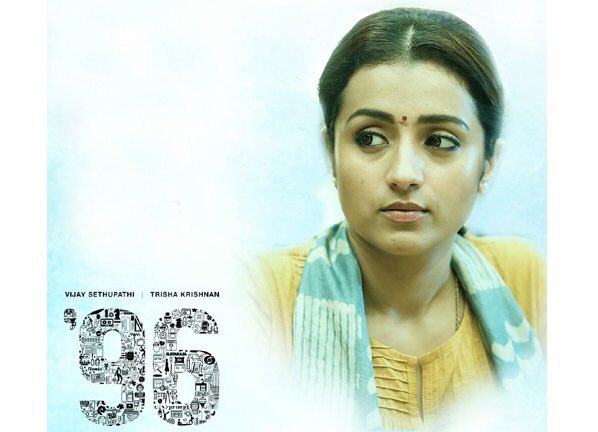 Now, the film will be remade in Kannada with the title 99. The remake, directed by Preetham Gubbi, will feature Golden Star Ganesh and Bhavana essaying Vijay Sethupathi and Trisha's role. According to reports, Bhavana said yes to the film even before watching the original version.
In an interview to an English daily, Bhavana said, "I know Ganesh and his wife Shilpa, from the time we worked together in Romeo. Since I also know that the combination of Ganesh and director Preetham Gubbi work well, I decided to go ahead with the project. I watched the original film just three days ago, and I was completely impressed."
[wp_ad_camp_1]
Elaborating more about the story of 99, she added, "It is like a summary of life, there's nothing cinematic about it. 96 is just goes back in time to the 90s. It's about two people falling for each other. Youngsters of this era don't know the anticipation of a love letter. On the whole, the film takes all of us back to the era of waiting in college verandas and passing on messages through friends."
[wp_ad_camp_1]
The shooting of 99, produced by Ramu Enterprises, will commence on December 17. Bhavana revealed that the remake will not be an exact replica of the original. The makers are trying to wrap up the film soon and are eyeing to release it in March.