Bigg Boss Saravanan is the talk of the town for his instant eviction from the Bigg Boss show yesterday. Saravanan made his acting debut through Vaidhehi Vanthachu (1991), where he portrayed the lead role. He continued to play the lead roles in films throughout the 1990s, later turning into a producer and director for his films.
[wp_ad_camp_1]
After a long break, Saravanan made a comeback through Paruthiveeran (2007) in a supporting role, and has since continued to play character roles in Tamil films. Saravanan has been married twice. His first marriage was to Suryashree, a Telugu woman with whom he studied in Adyar Film Institute. He grabbed the attention of Bigg Boss viewers once he opened up on his second marriage. He said that it was his first wife who accepted the second marriage as they wanted a child.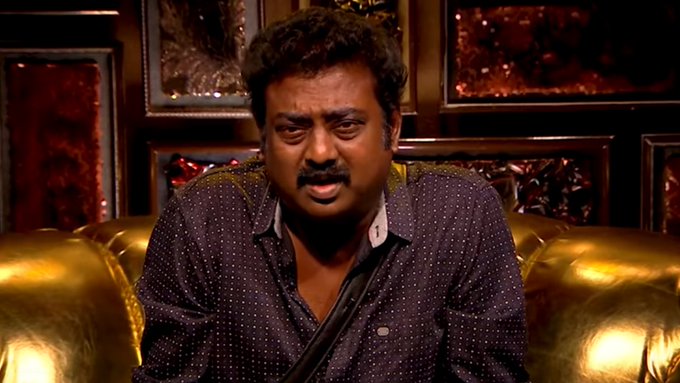 Saravanan was sent out of Bigg Boss house because of his comment on the show two weeks ago. While Kamal Haasan was discussing about Cheran-Meera issue, he tried to explain the difficulties of Tamilnadu middle class women who are facing physical harassments in government buses during peak hours, to make Meera realize that it is not a big deal. "There are also men who boards government bus only to touch women inappropriately" said Kamal Haasan. When he said this example, Saravanan, raised his hand. "It seems Saravanan gave severe beating to a man who did it" said Kamal to the audience.
Saravanan denied it and said that he is the one who did it deliberately during his college days which made the audience in the hall to burst out in laughter. Kamal Haasan also took it in a lighter note and sarcastically trolled him by referring one of his popular phrase from "Kanmani Anbodu" song.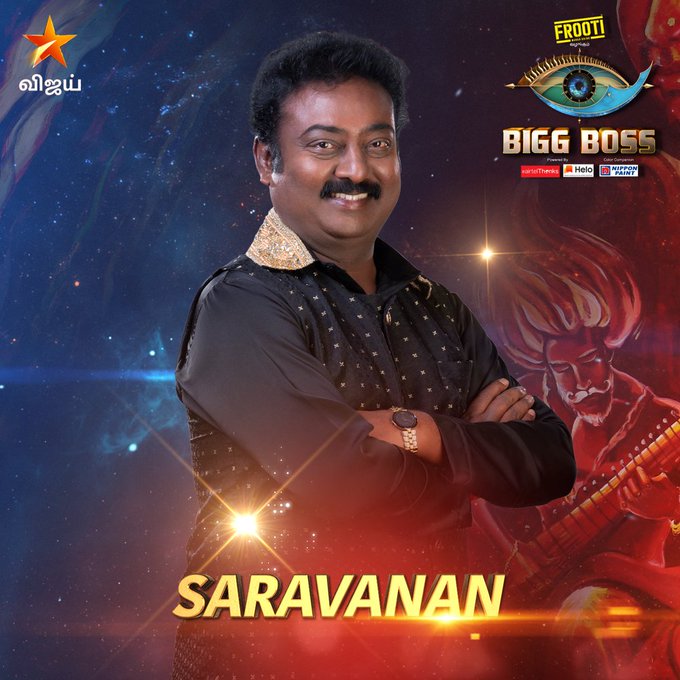 However this incident does not go well among few women in social media, especially Chinmayi, famous singer and dubbing artist. Though he apologized, the actor ended up getting evicted for his comment. Now an 6 year old interview of the actor where he made a similar confession goes viral now. The interview of Puthu Yugam, shows the actor sharing his earlier days.
Watch the viral video here :
— *Movie freak*⚡☄💣💥 (@Movietime24X7) August 5, 2019
[wp_ad_camp_1]
In the video Saravanan is seen confessing about his atrocious behaviour during his college days. However the actor wants today's youngsters not to follow him. "Now I get angry when I see some youngsters involving in such activities. I did it many years ago in Salem itself. But it is not a right thing to do" the actor seen saying.
Watch the full interview here :
Source : Puthu Yugam 
After his eviction, two of the three promos that released today shows the housemates, especially Kavin and Sandy are seen shedding tears because of the absence of Saravanan. They still believe that Saravanan would meet them on Saturday's episode along with Kamal Haasan.
Watch the promos here :
#Day44 #Promo1 #பிக்பாஸ் இல்லத்தில் இன்று.. #BiggBossTamil – தினமும் இரவு 9:30 மணிக்கு உங்கள் விஜயில்.. #BiggBossTamil3 #VijayTelevision pic.twitter.com/MOS3Kce7Ox

— Vijay Television (@vijaytelevision) August 6, 2019
[wp_ad_camp_1]
#Day44 #Promo2 #பிக்பாஸ் இல்லத்தில் இன்று.. #BiggBossTamil – தினமும் இரவு 9:30 மணிக்கு உங்கள் விஜயில்.. #BiggBossTamil3 #VijayTelevision pic.twitter.com/bL9tJolpSU

— Vijay Television (@vijaytelevision) August 6, 2019
What do you think on these old interviews of the actor ?? Comment your views below !!