A few months ago, a Kerala man's melodious singing was captured on camera purely by chance – and it earned him viral fame and appreciation from musical maestros like Shankar Mahadevan and Pandalam Balan. Now, in a similarly heartwarming incident, a woman from Andhra Pradesh has captured the attention of the nation with her soulful rendition of 'O Cheliya' from the 1994 movie Premikudu. And among those she has impressed is none other than AR Rahman himself, who composed the original soundtrack.
Social media, like most things in the world, has a good side and a bad side. One aspect of the good side is that sometimes, it draws attention to people who are genuinely talented but do not necessarily have the means to show off their skill. Hailing from Andhra Pradesh's Vadisaleru village, she has mesmerised people all over the country.
[wp_ad_camp_1]
About a day ago, AR Rahman took to Facebook to share a video of the woman singing 'O Cheliya', which is the Telugu version of the Tamil song 'Ennavale Adi Ennavale'.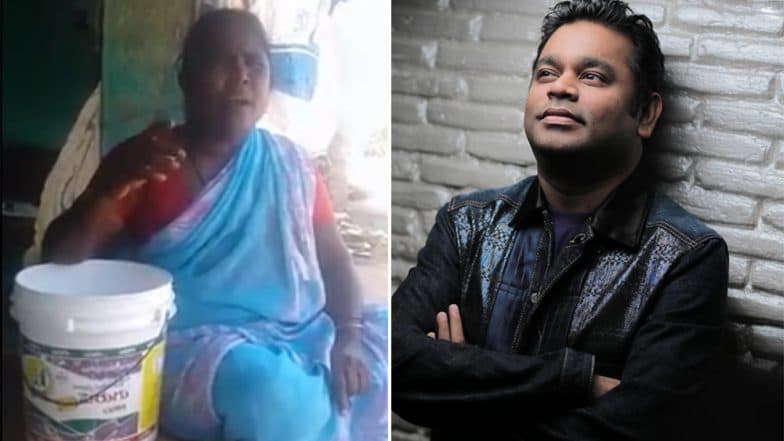 "Unknown, anonymous, beautiful voice…" Mr Rahman captioned the video, which has been going viral on the Internet and on WhatsApp for a few days now. However, while Mr Rahman may not know for sure who the woman with the lovely voice is, it seems like Internet sleuths have managed to discover that she belongs to Andhra Pradesh's Vadisaleru village and is known as Baby.
The video resonated with many on the platform and at the time of writing this, the video has been viewed nearly 700K times in under 10 hours since it was uploaded.
[wp_ad_camp_1]
Watch her singing here :
Soon, the 'beautiful voice' wasn't anonymous anymore as netizens armed with her details started posting under the video.
"She is so blessed to have her song shared by the legend," writes one person in the comments section. "Beautiful voice…" says another.
[wp_ad_camp_1]
According to Telugu news channel HMTV News, music composer Saluri Koteswara Rao, also known as Koti, has already reached out to Baby in hopes of giving her a wider platform for her beautiful voice.