Kaappaan which got released yesterday, is a story that revolves around Mohanlal and Suriya, who plays the roles of PM of India and first-rank SPG (Special Protection Officer) group respectively. The film also has Sayyesha, Arya in leading roles. The movie was directed by ace cinematographer and director K.V Anand who gave massive blockbuster like Ko, Ayan. The film was released theatrically in 20 September 2019 along with a Telugu dubbed version titled Bandobast.
[wp_ad_camp_1]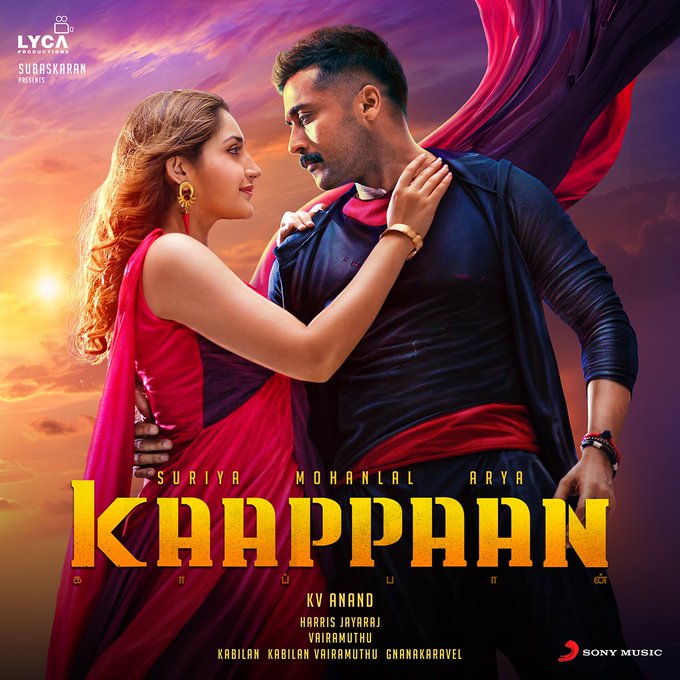 As soon as the movie released, online reviews keeps pouring. Blue Satta, one of the prominent reviewer of Kollywood movies, also released his review in his youtube channel. The reviewer who is known for bashing films irrespective of artist value, ripped the movie apart into pieces in his 5 minutes 30 seconds video review.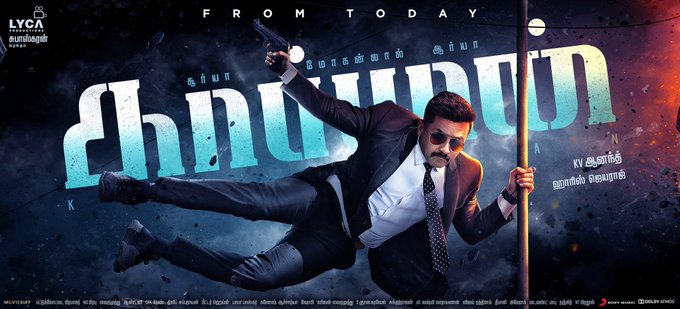 He trolled the movie for its usual plot, screenplay and logic loopholes. Starting from narrating the story line, the reviewer asked why Prime Minister of India is interacting in Tamil always. "It looks like a story of a councilor belongs to Saidapet" he mocked the character of Mohan lal. He also trolled for using social issues to make the protagonist look as a good human.
[wp_ad_camp_1]
Watch his review here :
Source : Tamil Talkies
He finished his review by trolling Surya for choosing a script like this while he is desperately looking for a hit film. "Vijayakanth acted in 5000 films of this genre. Arjun made 2000 films of same plot as well. We don't know how many years Surya is going to wait for a blockbuster" said.
This review created outrage among Surya fans who are thrashing the reviewer in social media platforms. Meanwhile one of the actor of "Kaapaan" D.R.K Kiran, who is known for appearing in films like "Velayilla Pattathari", "Anegan" also expressed his anger through his twitter account.
Initially he countered back to Blue Satta's allegation of people in the film talking in Tamil. Check out his tweet here :
#Kaappaan ல் London.Delhi. Kashmir என எல்லா இடங்களில் உள்ள ஆட்கள் எல்லாம் தமிழிலே பேசுகிறார்களலாம்.. ஏன்.?பா.. நாம தமிழுக்கு தானே படம் எடுக்கிறோம். அடுத்த மொழியோ..subtitleலும் என் பாமர ரசிகனுக்கு புரியாத காரணத்திற்காகவே இது.. @anavenkat @LycaProductions

— drk.kiran (@KiranDrk) September 21, 2019
Followed by this, he posted a tweet mocking back Blue Satta for criticizing the PM role making statements in favour of Pakistan. He asked "Why the PM didn't suppose to have humanity ??"
PM.. Pakistanக்காக பேசுகிறாரே அவர் எந்த நாட்டு பிரதமர் என ஒரு விமர்சனம்.ஏன்.?PM என்றால் மனிதாபிமானம் இருக்ககூடாதா.? பிரதமரும் மனிதன் தானே.?அப்படி ஒரு பிரதமர் நமக்கு வரவேண்டாமா.?@anavenkat @LycaProductions @Suriya_offl @arya_offl @prabaka47900101

— drk.kiran (@KiranDrk) September 21, 2019
In the next tweet Kiran justified the reason behind keeping organic Farming based scenes which was badly trolled by the reviewer. Here's what he has to say :
#Kaappaan ல் ஏதோ இயற்கை விவசாய பொருட்களை சாப்பிட முடியாத அளவுக்கு அருவெறுப்பான முறைகள் சொல்கிறார்கள் -விமர்சனம்..அப்போ chemicalயை போட்டு சாப்பிடுற விவசாயமும் அதனால் வரும் பிரச்சனைகளும் ok வா.? @LycaProductions @anavenkat @Suriya_offl @prabaka47900101

— drk.kiran (@KiranDrk) September 21, 2019
[wp_ad_camp_1]
Kiran tagged Suriya, Lyca Productions, K.V Anand in his every tweet which seems it is going to turn as a big trouble for Blue Satta who is going to make his debut in film industry as Director under Suresh Kamatchi's production.
What do you think on this review of Blue Satta and Kiran's reply to it ?? Comment your views below !!