"This Is Why Kamal Haasan Left Bigg Boss" – Vanitha Vijayakumar Opened
Bigg Boss
Kamal Haasan
Vanitha Vijayakumar
1 year ago
By Dhiwaharan
Vanitha Vijayakumar left Bigg Boss Ultimate show citing that she is facing mental pressure due to many reasons including the uncivilized behaviour of her co-contestants and has appeared in an interview with her daughter, explaining why she left the show. In the interview, she answered to the questions of her daughter Jovika who appeared as host for the special episode. Jovika said that she decided to ask questions to her mother as she was reading the comments of the online users regarding her mother's Bigg Boss stint.
View this post on Instagram
While talking with her daughter, Vanitha said that she walked out of the Bigg Boss show due to the incidents that took place one after another. Starting from her co-contestants destroying her valuables to Kamal Haasan leaving the show due to his hectic schedule, a series of incident that took place inside the house made Vanitha leave the house, according to the interview.
The actress also said that Kamal Haasan left the show, not due to his busy schedule, but due to the quality of the contestants. After participating in the third season of Bigg Boss show, Vanitha took part in Bigg Boss Jodigal and walked off the show after having an argument with actress Ramya Krishnan who was judging the show.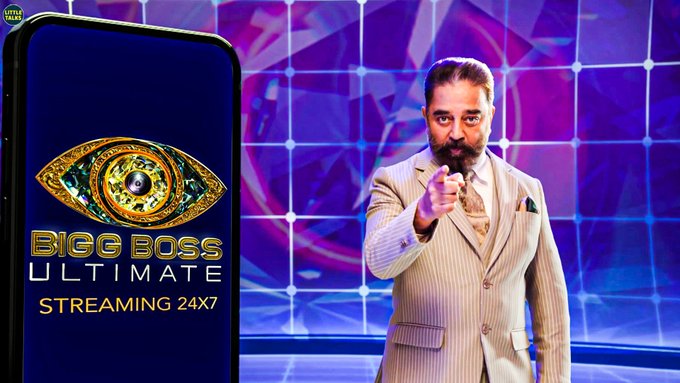 Now, while talking about her decision about Bigg Boss ultimate, Vanitha said that one of the first questions she asked after receiving the invite is "Who is the host ??". "It is very important to know who is going to question us. I am ready to answer to a legendary person like Kamal Haasan sir whom I respect. Even if he scolds me in a harsh way, I am ready to face it and talk with him with my rights. I had that comfort with him" Vanitha said.
"If any newcomer comes and questions me, I don't have that necessity to answer him/her. I walked out of Jodigal show after asking Ramya Krishnan what qualities she has to question me. I was going through a lot and came to a conclusion that it is not good for me to continue in this show" she said.
Vanitha also said that she sees her decision as a bold one. Talking about why Kamal Haasan would have left the show, Vanitha said "While thinking about why Kamal Haasan left the show, I realized that something is wrong. I thought that the show was going in a cheap way and it is not up to the standards of Kamal sir. Activities of some of the contestants were wrong as well" Vanitha Vijayakumar said.
Watch the video below :
Source : Galatta