"This Is Why I Rejected Gentleman" – Old Video Of Kamal Haasan Is Trending Now
Indian
Indian 2
Kamal Haasan
Shankar
CM / Updated: 2022-08-10
15:50 IST
By Dhiwaharan
An old video that shows Kamal Haasan opening about why he rejected Shankar's "Gentleman" is trending in the social media platforms now. In the video, the actor could be seen saying that the initial story of the film talked about the militancy of a young lad who hails from a Brahmin family and he rejected due to the difference of opinion he had in the concept.
"Gentlemen" is a 1993 film that starred action king Arjun in the lead role. Madhubala, Goundamani, Senthil, Vineeth, Nambiyaar and others led the supporting cast whereas KT Kunjumon produced the film. The film revolves around a respected Chennai based businessman who moonlights as a thief to steal from the rich in order to give it to the poor for their education.
The film became a huge success in the box office and ran more than 175 days in the theatres of Tamil nadu. It follows a legacy in the history of Tamil cinema with Arjun reprising his role in the 2019 released film "Hero" of Sivakarthikeyan. Most recently, a sequel was announced by the producer of the film.
Now, a video of Kamal Haasan stating the reason behind why he rejected the project is doing rounds in social media platforms. In the interview which seemingly provided by Kamal Haasan after he received national award in Best actor category for acting in Indian movie, says that he rejected Gentleman due to the initial story narrated by Shankar to him.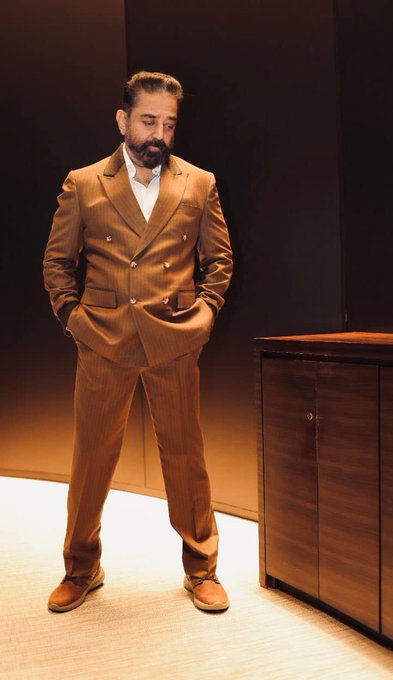 In the interview, Kamal said that he had ideological difference with director Shankar while acting in Indian but was pretty much sure about the film impressing the audience. "I rejected projects while I had ideological differences, for example, I didn't accept with the concept of Shankar's first film Gentlemen" the actor said.
"Initially, he said that it is a story of the militancy of a Brahmin lad. I said that I'm not interested in doing it and suggested him to make little changes in the story and the film released with the changes I guess" the actor said.
Watch the video that is trending below :
#Gentleman படம் கூட முதலில் #KamalHaasan செய்யவேண்டிய படம் தான். ஆண்டவர் ஒதுங்கிய காரணம் இங்கே ❤️

Courtesy @TouringTalkies#Vikram pic.twitter.com/lnsZIOCs1O

— Nammavar (@vasshank2) August 9, 2022
"I didn't do the film for that reason. As far as Indian is concerned, the physical effort I went through is an example for how much I liked the project. I can't get up at 4 am daily and wear my make up for a project which I don't like" Kamal Haasan said and went on to open about the problem he had with Indian.
"I had a little bit of difference of opinion in Indian too. The tone of fascism was high in the film but I had no doubt in the film doing well among the audience. It is a dream of every normal human being to get justice in their own way" he added.
Watch the full interview below :