Actor Ajith Kumar donated Rs.1.25 crores to prevent Coronavirus in country India. The news surfaced and went viral as fans of the actor shared it widely in social media platforms. Now, Team Valaipechu has stated the main reason behind Ajith's donation to the relief funds. Actor Ajith Kumar who has a biggest fan base in Tamil film industry has announced Rs.1.25 crores as donation, according to Puthiya Thalaimurai. This is the highest amount paid by an individual from Kollywood so far.
The actor reportedly provided Rs.25 lakhs for FEFSI workers and Rs.50 Lakhs for CM fund relief and Rs.50 Lakhs for Prime Minister relief fund. FEFSI has more than 20 unions, consisting more than 25,000 workers film technicians from different branches of filmmaking such as lightmen, makeup artists, choreographers, dancers, stunt persons, junior artists and others. Actors Sivakarthikeyan, Vijay sethupathi, Suriya donated Rs.10 lakh each for the people who are suffering from their industry.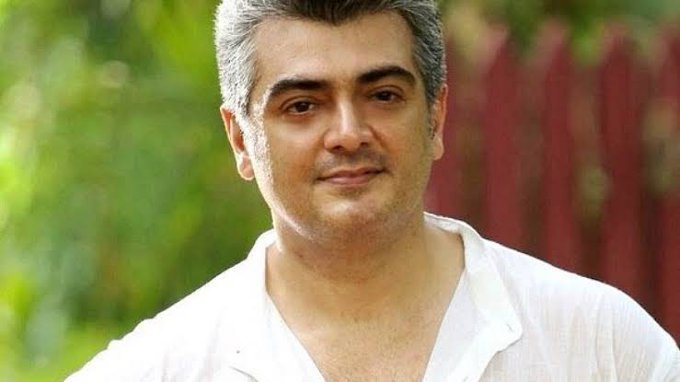 In addition to the above mentioned amount, Ajith also provided Rs.2.5 lakhs for the PRO union. Being one of the leading actors of Kollywood, actor Ajithkumar enjoys a huge fan base in Tamilnadu. Now, team Valaipechu has said that Ajith donated the amount to console the government which got upset due to the non cooperation of actors for the CM fund relief.
The Tamilnadu government, requested the public, companies, non-government organisations and donors to contribute to the chief minister's public relief fund to combat Covid 19. All such donations are entitled to 100% income tax exemption under section 80G of the Income Tax act. The release said hospitals with isolations wards and quarantine centres would have to be set up, and beds, ventilators, medicines, testing equipment and disinfectants would have to be provided. There is also a need to prepare the private hospitals to offer free treatment to the patients.
#Corona தொற்றால் ஏழை எளிய மக்கள் எதிர்கொண்டுள்ள மிகப்பெரிய இன்னல்களிலிருந்து அவர்களை விடுவிக்கவும், தடுப்பு நடவடிக்கைகளுக்கும், மனம் உவந்து மக்கள் தங்கள் பங்களிப்பினை அளிக்க கேட்டுக் கொள்ளப்படுகிறார்கள்.

நன்கொடைகளுக்கு வருமான வரிச்சட்டம் பிரிவு 80(G) கீழ் 100% வரிவிலக்கு உண்டு. pic.twitter.com/qFQ2rS3i4M

— Edappadi K Palaniswami (@CMOTamilNadu) March 27, 2020
When FEFSI union leader R.K Selvamani approached Tamilnadu government to provide help for the people associated with film industry, the ruling government has expressed its disappointment towards Kollywood film industry as they didn't contribute to the CM relief fund. This contribution from Ajith Kumar could have consoled the government a bit, said team Valaipechu.
watch the video below from 6th minute :
Source : Valaipechu
In a way of confirming it, Kadambur Raju, Minister of Information and Publicity has lauded the gesture of the actor through his tweet. Check out his tweet below :
சினிமா துறையில் முன்னணி நடிகராக இருக்கின்ற அன்புச் சகோதரர் திரு.அஜித் அவர்கள் #Coronavirus தடுப்பு நடவடிக்கைகளுக்காக ரூ.1.25 கோடி வழங்கியிருக்கின்றார்.

அவருக்கு செய்தி மற்றும் விளம்பர துறையின் சார்பாக எனது நன்றியை தெரிவித்துக் கொள்கிறேன். #TNGovt #TamilNadu

— Kadambur Raju (@Kadamburrajuofl) April 8, 2020
The actor is currently shooting for "Valimai" directed by H.Vinoth and produced by Boney Kapoor. The film's shoot has been interrupted due to Coronavirus pandemic. As soon as the news surfaced, fans of the actor are widely sharing the news in social media platforms.