Are the Bigg Boss Tamil 2 audience in for one more surprise? The buzz is that there will be one more elimination before the grand finale.
In the latest promo posted on the social media sites of Vijay Television, eliminated contestants Ramya NSK and Vaishnavi are entering the house. The former announces that the journey of one contestant will end today.
The clip shows the inmates talking about the elimination and Vaishnavi gears up to announce the name of the contestant who would leave the house.
[wp_ad_camp_1]
However, it appears like the duo is playing a prank on the inmates. On closely observing Vaishnavi and Ramya's expressions, it seems they are not serious and trying to make the inmates nervous by talking about eviction.
If true, then, three contestants will be part of the grand finale to be held on Sunday, September 30. It has to be noted that the first season had four finalists – Aarav (winner), Snehan (runner-up), Harish Kalyan (third place) and Ganesh Venkatraman (fourth place).
Yashika Aannand is the 13th contestant to be eliminated from Bigg Boss Tamil 2. Her eviction has come as a surprise to the viewers as people were expecting Aishwarya Dutta to be out of Kamal Haasan-hosted show.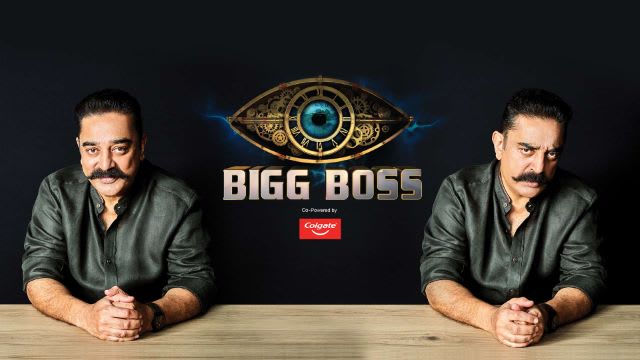 After coming out of the show, Yashika thanked people for supporting her to stay till the penultimate week of Bigg Boss Tamil 2. "I came here to find myself and learnt a lot from this journey. I never cried in my life. I am told even as a newborn I did not weep and people thought I was an abnormal baby," the actress told Kamal Haasan.
[wp_ad_camp_1]
"It is a honour to be standing next to Kamal Haasan sir. I had told my family that I would return in two or three weeks," the young actress said. Yashika claimed that the inmates gelled well and admitted that she developed feelings for Mahat at some stage.
"I learnt 99 lessons in 99 days and also realised that I cannot live without my parents," she added while stating that she did not give up till the last moment.
Yashika pointed out that she did not hurt anyone and she treated Aishwarya like her baby. "I am like her mother and I feel like leaving my baby inside the Bigg Boss house," she further added,
[wp_ad_camp_1]
Before leaving the stage, Yashika apologised people if she has let them down or hurted them.
Kamal Haasan said, "I found you to be a very matured person. You played it well. I wish you all the best."
The actress claimed that she realised the importance of her parents and time after entering Bigg Boss Tamil 2. She got emotional after watching the video of her journey and bowed down
Viewers had expected Yashika to enter the last stage of Bigg Boss Tamil 2 and it was said that she was one of the favourites to win the trophy. Undoubtedly, her performance in tasks was appreciated even by her critics, but her strategies and behaviour did not go well with the viewers.
Meanwhile Actress Harathi, one of the former contestant of Bigg Boss said her opinion on who is going to win the contest and who won the hearts of people. She said her other opinions as well.
She wrote "1.People's award =#mumtaz 2.Innocence award #sendrayan 3.#BiggBossTamil2 Title award =#Vijayalakshmi or #rithvika or #JananiIyer 4.Bogus award = #AishwaryaDutta Etc….
1.People's award =#mumtaz
2.Innocence award #sendrayan
3.#BiggBossTamil2 Title award =#Vijayalakshmi or #rithvika or #JananiIyer
4.Bogus award = #AishwaryaDutta
Etc….

— Actress Harathi (@harathi_hahaha) September 25, 2018
Check out the reactions here :
Don't tell people's fav only urs fav is mumtaz 🤦🏻‍♂️💦

— gokul (@GokulMani07) September 25, 2018
Ellam ok than point no 1 thavira. Athu eppadi neengaley mudivu pannipingala people's award nu.

— Vigneshwaran (@Vickycse18) September 25, 2018
#aishwarya only genuine…girl…. Only winner…

— David Andrew Tommy (@DavidAndrewTom) September 25, 2018
Enna madam aishu mela ivulavu kaandu

— கைப்புள்ள😎 (@ajith_sibu) September 25, 2018
Sendrayan lam innocent lam kedaiyathu 🙄
Pinnadi pesura kevalamana pudhi than avanukulam!😤😤😤

— Mumtaz Forever ❤ (@mumtaz_foreverr) September 25, 2018
Bongu award = Aish #BiggBossTamil2

— ரோஜா 🌹 (@Roja_Rose21) September 25, 2018
Ivalkaga ve aishu win pannunm 😠😠😠 aishu Ku vote pannuga ellam

— எப்பவுமே தனுஷ் தான் (@itztheriboyy) September 25, 2018
are you jealous that you can even reach Final? Immature tweet

— BiggBoss Army (@gayathrie2611) September 25, 2018
Ne ethana time biggboss ulla poi vanthalum ne famous aaga porathum illa unna nallavanu solla porathum illa.

Biggboss munnadiyavathu film nadichetu irutha ipo Twitter la mattum tha vela pola….

— Suresh (@sureshk_g) September 25, 2018
உசுரோட தான் இருக்கய இன்னும்

— தமிழன் (@NishanthVj5) September 25, 2018
Bogus award = #AishwaryaDutta

😂😂#BiggBossTamil2 pic.twitter.com/FwvDc4hBtA

— Dexter 🤵🏼💭🗨️ (@Dexter6MorgOn) September 25, 2018
People didn't gave any AWARD to #Mumtaz she herself gathered a get-together and got the AWARD.

She was person started to discreminate the people.

I liked here till MAHAT was there. After that she changed which I don't like at all.

— Valan Benetar (@valanbenet) September 25, 2018
So recommend them to #biggboss and what was your award in bb1

— Meku (@M24tweets) September 25, 2018
Loose time waste pannama wait lose Pannu adha vittu award thara vandhuta adhuku ne periya iva illa edha solradhu Kula poidu

— support truth (@d260917) September 25, 2018
வந்தாரை வாழ வைப்போம்,ஆள வைப்போம்,
என்று வாய் கிழிய பேசிவிட்டு,
போட்டி என்று வந்துவிட்டால்,இனபாகுபாடு காட்டுவது அல்ல தமிழ் கலாச்சாரம்.

மலையாளி ஓவியாவுக்கு மகுடம் தரிப்போம்.
கருங்காலி காயத்திரிக்கு கற்று கொடுப்போம்
வீரதமிழச்சி ஜூலியை விரட்டுவோம்
ஆர்த்தியின் அகங்காரம் அழிப்போம்.

— samaniyan (@vapcchennai116) September 25, 2018
Inga commentla kadahruravunga…people's award is indeed belongs to momo…she was loved by all woman's and housewives and mainly family members of all ages…true love can be felt only by true hearts.#BigBossTamil2 @giazahmed @mumtaz_army_

— Afroze (@Afroze94153664) September 25, 2018

What do you think on her tweet ?? Let us know your view !!