This Film Which We Are Expecting For A Long Time To Be Released In Web Platform !! Check Out !!
By Dhiwaharan
Sigai is a Tamil film direction by Jagadeesan Subu. The movie has Kathir in the lead role. The movie is set in Anna Nagar and depicts events that happen in one day.
[wp_ad_camp_1]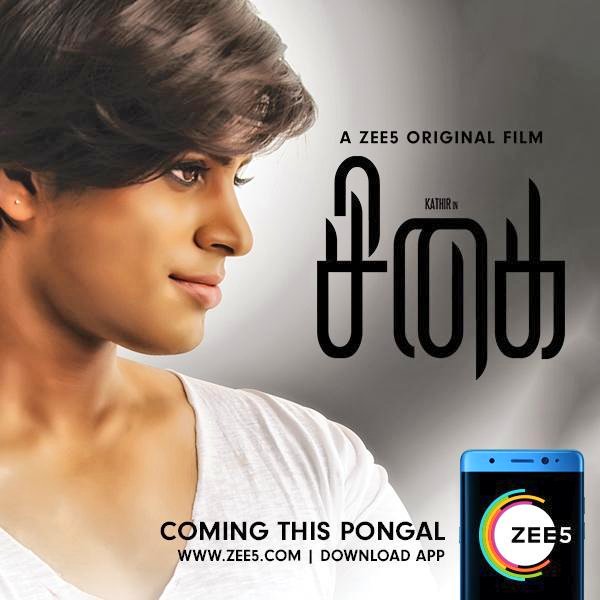 There is no hero or heroine, but there are nine characters who are equally crucial to the plot, which is about how the life of a man changes in a day. While the director thought "I'd choose the lead, I chose this character as it evokes a sense of suspense."
Kathir who is currently enjoying the success of critically acclaimed "Pariyerum Perumal" did lead role in the film. In this film he plays a role of a guy who has come to India after studying abroad. His character has different shades, of which the feminine side is the highlight. There is a social message in the film, too. Jagadeesan Subu, an associate of Manigandan of Kaaka Muttai fame.
[wp_ad_camp_1]
Wow! Pongaluku nama rithu movie um release aguthu like an web series on @ZEE5Tamil 💗💗💗 @Riythvika @am_kathir @ZEE5India #Sigai #ZEE5 pic.twitter.com/yRAVkUGcBj

— Riythvika Army (@RithvikaArmy) January 2, 2019
Posters of these film created high time anticipation among the audience. Many people wanted to witness this movie in cinemas but unexpectedly today it was announced that the film is going to be streamed on web platform. It is said that the film is going to be released on on Zee5 originals, India's digital entertainment platform for various language content which was launched on March 26.
#Sigai direct online streaming release this Pongal. #NangalumPongalukkuVarom #SigaiTrailerFromTomorrow #ZEE5OriginalFilm@am_kathir @riythvika @actorrajbharath @ZEE5India @ZEE5Tamil pic.twitter.com/3f1SiMeiS5

— Kaushik LM (@LMKMovieManiac) January 2, 2019
Web-series like "Karenjit Kaur," the untold story of Sunny Leone, Badshah's music show "Lockdown," Luv Ranjan's comic offering "Life Sahi Hai 2," Karthik Subbaraj's Tamil thriller "Kallachirippu," Q's crime-based thriller "Zero Kms" and many more had its release on Zee5.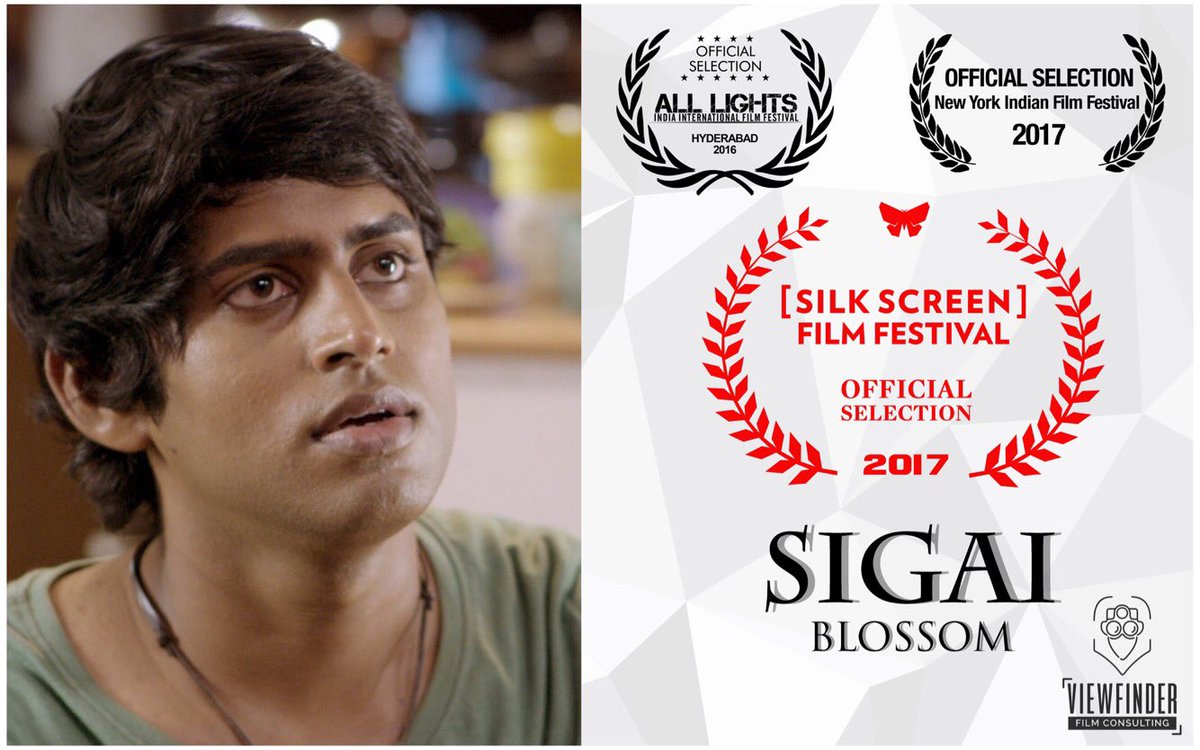 Zee TV which tries to create an immersive experience for users with exclusive original content in six languages including Hindi, Marathi, Tamil, Telugu, Malayalam and Bengali had bought the film for Pongal release.
#NangalumPongalukkuVarom
Happy to be associated with @ZEE5India with #SIGAI as 1st FILM in @ZEE5Tamil !#SigaiTarilerFromTomorrow #ZEE5OriginalFilm @am_kathir @riythvika @actorrajbharath @divinestudiosin @jagadeesan_subu @RonYohann pic.twitter.com/haNKEQtNJq

— kathir (@am_kathir) January 2, 2019
In an interview Kathir revealed he had to endure hardships while applying prosthetic make up to look like a woman. The film was screened at All Lights India International Film Festival.
[wp_ad_camp_1]
Check out the reactions for the film's release in OTT platform :
Iam very excited bro @am_kathir na itha theatre la pakanumnu irundhe, but it's ok 😍 best of luck,all the best #Sigai #SigaiOnZEE5 https://t.co/e1926ipGs6

— ÂdhärshD (@AdharshDcpett) January 2, 2019
😵😵Ethu list laiyea ilaiya da #sigai @ZEE5Tamil https://t.co/mjfdwDBIzb

— Rajasiva 😉 (@rajasiva936) January 2, 2019
Nalla subject Ulla padathala online streaming pannuingha
Mokka padathala theatre LA poduingha 😡😤😤#Sigai #SigaiTrailerFromTomorrow #NangalumPongalukkuVarom pic.twitter.com/EbXz2m87xJ

— Sasi Casio 🆖K😎 (@Sasicasio1995) January 2, 2019
A film that should have come in theatres but thanks to #Kollywood Kathir starter #SIGAI will be telecasted in online streaming portal from pongal

Hope it recives the response there!!! pic.twitter.com/41mqhjVDnv

— Ayyappa Kumar (@Ayyappakumar10) January 2, 2019
Talented and versatile actor @am_kathir anna movie will be released in #ZEE5OriginalFilm #Sigai this movie will shows how much ur life changed in one day. I strongly believe after #PariyerumPerumal this movie will give more appreciation and awards to u anna ✌✌✌ pic.twitter.com/og55MC1kr6

— Vìcky Bàlá💘 (@iam_vickysk) January 2, 2019
What do you think on Sigai releasing on Zee 5 ?? Comment below !!