This Female Model Accused BIGG BOSS New Entrant Meera Mithun !! SHOCKING VIDEO !!
Written by Dhiwaharan Published on Jun 28, 2019 | 18:49 PM IST | 62
Follow Us
Comments: 0
Meera Mitun, is an Indian film actress, super model and beauty pageant titleholder who works predominantly in Tamil films. She won the title of Miss South India in 2016. She made her film debut in Sri Ganesh's 8 Thottakkal. She also played role as Kalaiyarasan's wife in Surya's Thaana Searntha Kootam.
Recently, she made her entry into the BIGG BOSS Tamil season 3 as one of the contestant. As soon as she entered the house, many housemates expressed their mixed emotions.
 Apart from acting, Meera Mithun also involved in conducting many fashion shows, in different places. Before entering the house, earlier this month she lodged a complaint against four people – Ajith Siva, Joe Michael, Praveen and Malarkodi, for giving death threats to her and fourteen other young girls.
[wp_ad_camp_1]
Now a model named as Malarkodi, in an interview with Little Talks, revealed how she was cheated by Meera Mithun. Terming the Bigg Boss contestant as fraud, Malarkodi says that she threatened many people for money through phone calls and text messages.
Watch her interview here :
Source : Little Talks  
"Meera Mithun could last in Bigg Boss house for 2 days maximum. She can't fake herself for 24 hours a day. If she exposes her real face inside the house, the 15 other contestants will throw her out of the house like a ball." says Malarkodi "TRP ratings which the channel requires is the only way for her to be in the house for more than 2 days" she added.
[wp_ad_camp_1]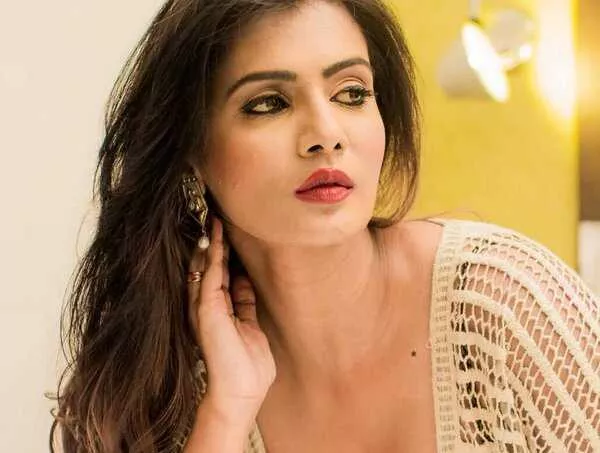 While sharing her personal connection with Meera Mithun, Malarkodi revealed that Meera received money from her for an event she is going to conduct which was never happened. "She personally contacted me and requested me to participate in the event she is conducting. She also asked me to gather my friends for that show as well. She received 3,000 Rupees from me as registration fees. But the show never happened." she said.
"Later I realized that Meera was in need of Rs.3000 because of which she cheated me. She also received 50, 000 from a designer and 35,000 to another designer. She also cheated a photographer who done work that worth 2 and half lakhs" Malarkodi added.
Earlier event manager Michael Joe accused the actress for the same reason. "The main reason of her participation in Bigg Boss is to erase the criminal records on her in order to transform as "Bigg Boss" Meera Mithun. Her real name is Tamil selvi and her Wikipedia page which had the informations about her criminal records is now edited."
"Meera Mithun Will Get Arrested Inside The BIGG BOSS House" Says Her Former Friend !! WATCH !!
[wp_ad_camp_1]
"If she sustains 100 days inside the house, then I would say that law is no more alive. She believes that Vijay tv would not let police to arrest her. But they would do it for TRP. even Kavin, Abhirami Venkatachalam, Sakshi Agarwal and that Srilankan model know about her." said Joe in his interview.