Articles
This Female Contestant Got Officially Eliminated From The BIGG BOSS House !! Is There A Secret Room This Week ??
The anticipation among the viewers of Bigg Boss to know about evicted contestant for this week in Bigg Boss show is sky high. Now it has been revealed officially by several number of media houses. Bigg Boss show is one of the most watched program as far as reality television shows are concerned. Being started with 16 contestants, the show eliminated 5 contestants so far.
[wp_ad_camp_1]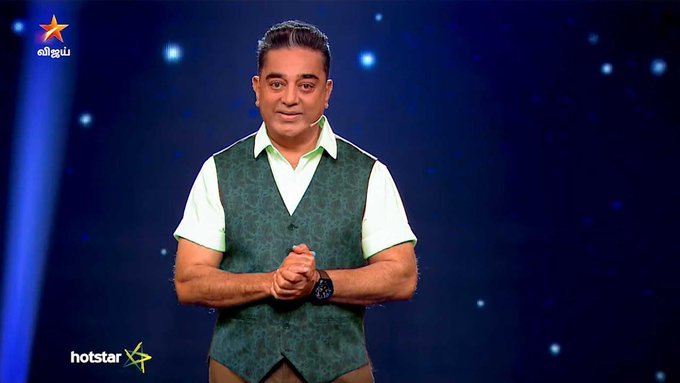 Ulaganayagan Kamal Haasan who is hosting the show, in the promo itself said that he is going to inquire about the relationships between few male and female contestants. As he said he started with Abhirami- Mugen's relationship. When she was asked, Abhirami, without a second thought said that she is in love with Mugen Rao where the Malaysian singer has firmly reiterated that she is merely a friend. He also said that he is in relationship with a girl named "Sparkle" outside the Bigg Boss house.
Further Kamal Haasan welcomed the wild card entrant and Tamil actress Kasthuri with whom he worked together in Shankar's Indian. Then he conducted a Devil, Angel task for the contestants. However, he doesn't announced the safe contestants of this week as there are only 3 contestants got nominated.
[wp_ad_camp_1]
Along with Losliya, Abhirami Venkatachalam and Sakshi Agarwal, "Chithappu" Saravanan also got nominated for eviction this week but unfortunately he got terminated for his illicit comment few weeks back in the show. As the shooting for today's episode was already shot, the eliminated contestant was leaked.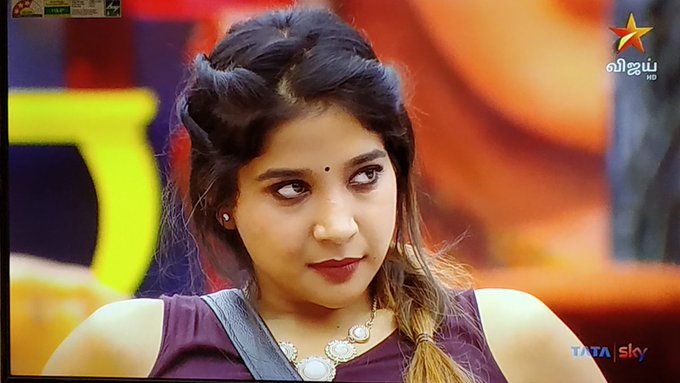 Sakshi Agarwal who was highly expected to get eliminated in the previous week, lost to Abhirami Venkatachalam and Losliya in getting votes from the audience. Her behaviour in Kavin's issue and her attitude in certain occasions irked the audience who decided not to vote for her. As many expected her to be sent in secret room, it is reported that Sakshi was not sent to the secret room and was eliminated directly.
Check out the video confirmation here :
Source : Bad Boss 
Sakshi Agarwal was in sort of a relationship with Kavin who showed interest in another contestant Losliya. Both Losliya and Sakshi were friends initially but their friendship doesn't lasted long as Kavin showed similar interest in both of them which got exposed at one point. As soon as the news of sakshi's eviction got surfaced, netizens started reacting to it with various emotions. check out some of them here :
#BiggBossTamil3 Seems #Abhirami will not be out this week to see the success of #NKP. Heard #Sakshi has been evicted. #Kavin will be the happiest person in the BB house now

— Sathish Kumar M (@sathishmsk) August 10, 2019
sakshi evicted? imo its gud for her to relieve the stress. & not to damage her name further #BiggBossTamil3

— nikita (@bbnikki3) August 10, 2019
[wp_ad_camp_1]
Sakshi is evicted, now Kavin will definitely thinks highly of himself assuming he has alot of fans and good name outside. And all the fault in ON Sakshi. Kaakoos Kavin.#MadhumithaArmy#BiggBossTamil#BiggBossTamil3

— Madhumitha Army 🇸🇬 (@Madhumitha_Army) August 10, 2019
#BiggBossTamil #BiggBoss #Biggbosstamil3
When Sherin has started talking not that good about Sakshi to others, Sakshi is being evicted the same day😔Sherin might feel bad..Lets see..but Sakshi is being good&too active in tasks in recent times..Will miss her only as a contestant

— 🌸Durga🌸 (@imdurga513) August 10, 2019
Sakshi army once Sakshi gets evicted.

"Manasu Valikithu Hawwa Hawwa"#BiggBossTamil3 #sakshi

— Sara Talkz (@SaraTalkz) August 10, 2019
What do you think on the eviction of Sakshi ??  Comment your views below !!