Bigg Boss is the most talked about reality television show among Tamil audience since the inaugural episode of third season. Starting from Abhirami's love interest on Kavin to Vanitha Vijayakumar's re-entry, the show is keeping, not only the netizens, but also the celebrities busy.
[wp_ad_camp_1]
As the show is nearing its end, Last week evicted contestants of show Sakshi, Abhirami and Mohan Vaithya entered the house as guests. Their entry made very much impact as they were took part in tasks as judges. Now through an youtube interview, the next contestant who is going to enter the house has been revealed.
Joe Michael, one of a leading entrepreneur revealed that Meera Mithun is going to enter the house next in one of his interview. He said that Meera Mithun has been saying it to her circle. "I don't know how they are calling her again and again. She has 2 First Information Reports against her but couldn't guess on what basis they are calling her." said her former manager Venkat.
WATCH THE VIDEO BELOW FROM 26TH MINUTE :
If you know Meera Mithun from Bigg Boss show Tamil season 3, then you must be aware of Joe Michael, an entrepreneur who is alleging that Meera Mithun is a fraudulent. It all started when Meera Mithun lodged a complaint against Joe Michael alleging that he is giving death threats to her and fourteen other young girls. She did it before entering the Bigg Boss house.
[wp_ad_camp_1]
Meera Mithun got eliminated from Bigg Boss Tamil season 3 last week. She was one of the most controversial contestants in the house. The model-actress had a lot of fights in the house. Her fall out with Cheran in the house was one of the biggest highlights of the season so far.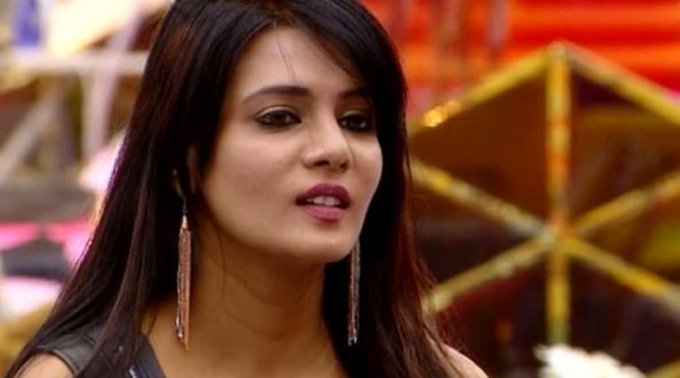 She is facing the outrage of social media for her behaviour in BIGG BOSS 3 Tamil. It all started when Cheran pushed away Meera Mithun while grabbing something from Losliya as a part of his task. Even after getting eliminated, Meera Mithun still saying that Karma will take care of Cheran for his activity.
Joe and Venkat also are saying that they are having intimate audio conversations of Meera Mithun with famous directors which they promised to leak in future. On seeing all these interviews, Meera Mithun recently conducted a press meet where she bursted out in anger.
[wp_ad_camp_1]
In the interview, She said that Joe Michael is a man without any achievement and his allegations are baseless. "He is trying to make a living out of cheap publicity by talking about us in back." she said in the interview.