After the Indian squad for the tour to West Indies was announced earlier on Sunday sans MS Dhoni who had announced his unavailability for the same, his request to train with a battalion of the Indian Army's Parachute Regiment for two months has been approved by Army chief General Bipin Rawat, according to ANI.
[wp_ad_camp_1]
Although Dhoni will not be a part of any active army operations, a part of his training will happen in Jammu & Kashmir. His battalion has its headquarters in Bengaluru, but is currently posted in Kashmir. According to reports, Dhoni will live like any other soldier in their quarters while undergoing the intense training.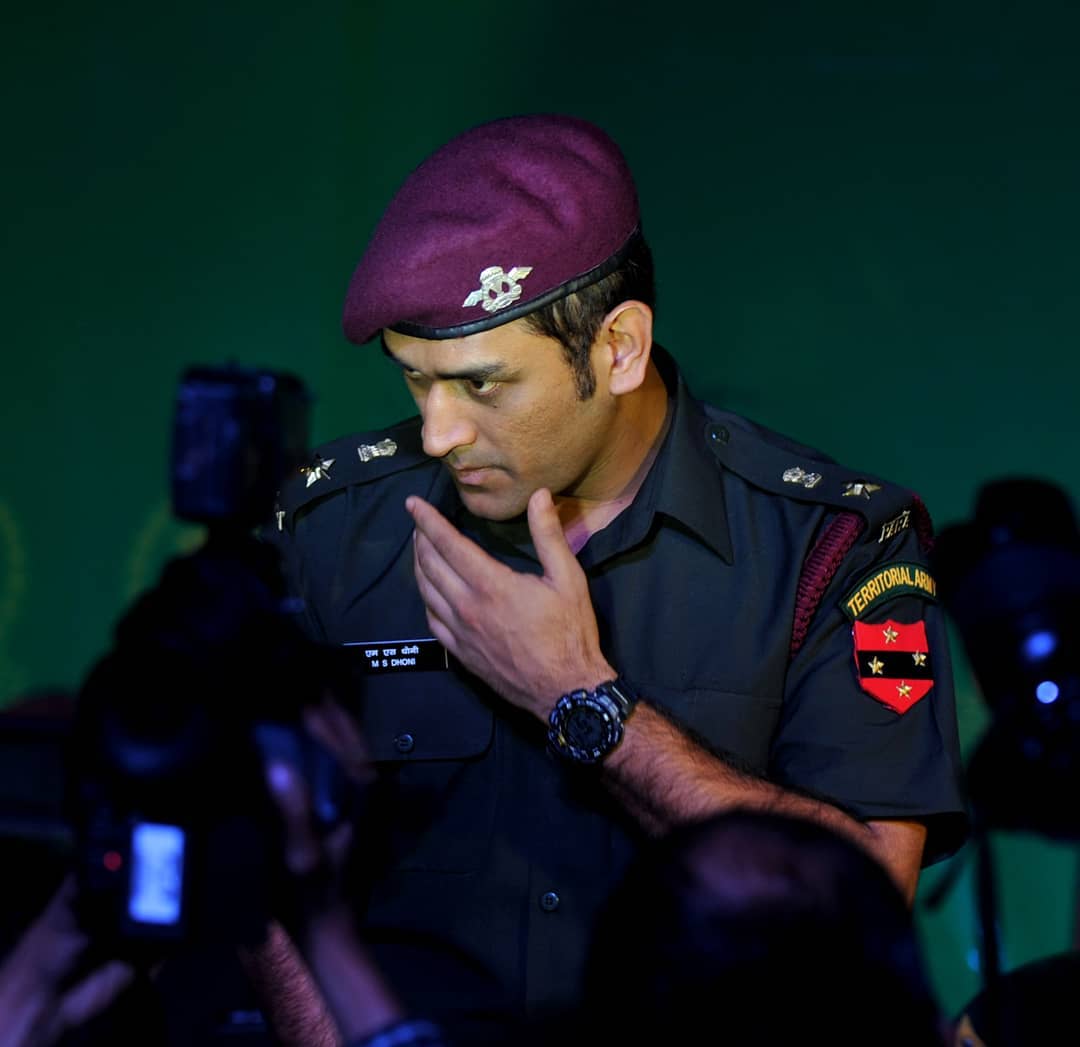 Army Chief General Bipin Rawat has approved MS Dhoni's request to train with a territorial army battalion of the parachute regiment for 2 months after the India cricketer approached the Indian Army with his request.
Meanwhile, on seeing this news, former England cricketer David Llyod laughed at this news. In his official twitter account, he quoted the news and posted two laughing emojis.
— David 'Bumble' Lloyd (@BumbleCricket) July 20, 2019
[wp_ad_camp_1]
This tweet irked the fans and made them to troll and hate the cricketer severely. Check out some of their reactions here :
Is that a nervous laugh? U coward @BumbleCricket

— Sankhadeep Saha (@sankhadeeps9) July 20, 2019
8 tests 9 odi's?! Hey look who's laughing at MSD 😂😂😂. The way you got your first world cup??!! we're laughing by our a**.

— Prabhakaran M Thevar (@dstreetwolf) July 22, 2019
Bumble is apparently not humble, he is a jumble straight from the jungle..he won't understand

— FOREVER YOUNG (@santoshpatnaik) July 22, 2019
He is a real World Cup winner. But,you paid and https://t.co/DsHcTFaezl,you got the World Cup.

— Gopal krish (@Gopalak90960166) July 22, 2019
What's funnier than this is England winning the World Cup and no one's taking it seriously !

— Micko (@Mikz99) July 22, 2019
9 Tests & 8 ODIs Vs. 90 Tests & 350 ODIs…. This UK legend (!) is thick skinned it seems…..

— Murali Sankaran (@Murali_Sankaran) July 22, 2019
Exactly my emoji on how England won the world cup . Cheaters

— Sk (@Im__Sujeet) July 22, 2019
Have you any maturity??
0.02 sec silence for those who are laughing on this.😷

— Odisha Msdians Association (@odishamsdians) July 21, 2019
Whats the joke ? Pls tell us too, so we can also laugh.

— Long May We Reign (@WeBleedBlue007) July 21, 2019
Our #thala is serving military since 2011 world cup, while a overrated somwhite shitt like you with no achievements in life winging & grimming about dhoni. Grow up you skimmed white shit 🖕🖕🖕🖕

— Chitti Nayudu🤙🤙 (@NayuduChitti) July 22, 2019
The same feeling when England got trophy by hell of errors…

— SAHIL SANDUJA (@SANDUJASAHIL) July 22, 2019
"He [MS Dhoni] is unavailable for this series. He has expressed his unavailability. Having said that, we had certain road maps till the World Cup. Subsequently, post the World Cup, we have laid down few more plans. We thought of giving as many opportunities to Rishabh Pant to see he is groomed. That's our plan right now," MSK Prasad told the press in Mumbai.
[wp_ad_camp_1]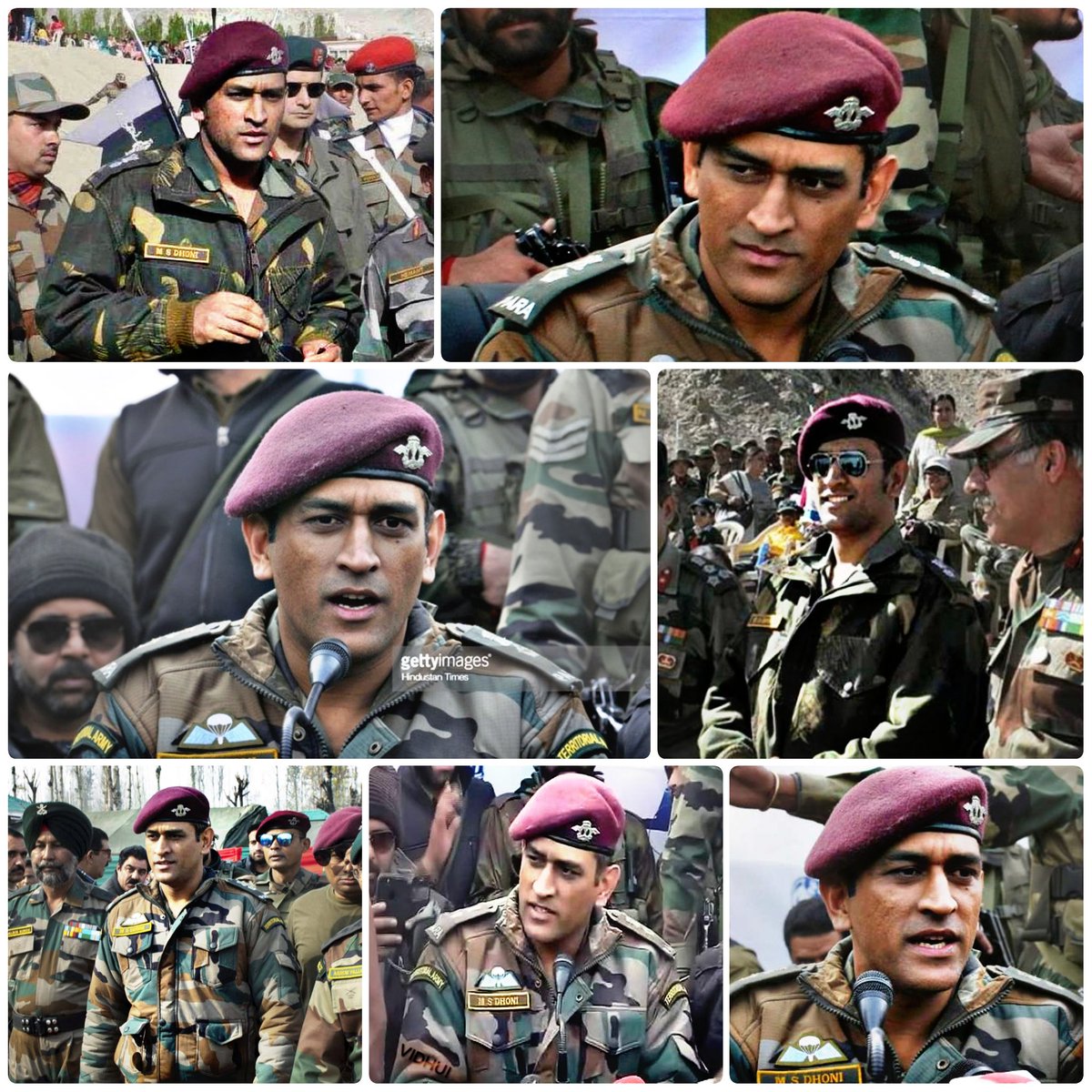 The selection committee chairman added: "We did discuss with him [Dhoni's future].
"Retirement is purely individual. A legendary cricketer like MS Dhoni… he knows when to retire. But as far as the future roadmap is considered, that is in the hands of the selectors."