This Eliminated Contestant Is Going To Re-Enter The House Soon !!
CM / Updated: 2020-12-09
18:12 IST
By Dhiwaharan
It has been widely believed that Sanam shetty who got evicted last week from the Bigg Boss show, is going to get enter the house again as a player as wild card entry. Last year, Vanitha Vijayakumar was resent by the Bigg Boss management into the house as a contestant for the title after she got evicted due to the less number of votes she received from the audience.
[wp_ad_camp_1]
Sanam shetty's eviction from Bigg Boss show raised so many questions in social media platforms. Along with thousands of Bigg Boss followers, former Bigg Boss contestants also started questioning the authenticity of the voting system. Actress Kasthuri who participated in the third season of the show, posted a tweet condemning the channel for evicting Sanam shetty on the 63rd day.
Sanam got nominated along with Aari Arjunan, Ramya Pandiyan, Aajeedh, Shivani Narayanan, Aranthangi Nisha and Anitha sampath. When public highly believed that Aajeedh, Shivani or Nisha going to get evicted, surprisingly Sanam shetty got evicted from the show. After knowing about Sanam's eviction, online fans who are keenly following the show, has been expressing their disappointment. Many said that they won't follow the show due to Sanam's eviction. Hashtags such as "No Sanam No Bigg Boss" trended in the micro blogging social media site.
While getting evicted, Sanam felt grateful to Bigg Boss show and Kamal Haasan. She who believed that her eviction is a decision provided by public, left the show with a hope of having a bright future. Usually, when a contestant gets evicted from the show, they would become super active in social media platforms to interact with her followers.
[wp_ad_camp_1]
In Sanam's case, it has been reported that the model's cell phone is still not switched on and she didn't come online since her eviction. Celebrities, after coming out of Bigg Boss house, would make their presence for popular youtube channels to share their experience inside the Bigg Boss house and Sanam didn't appear in a single interview yet.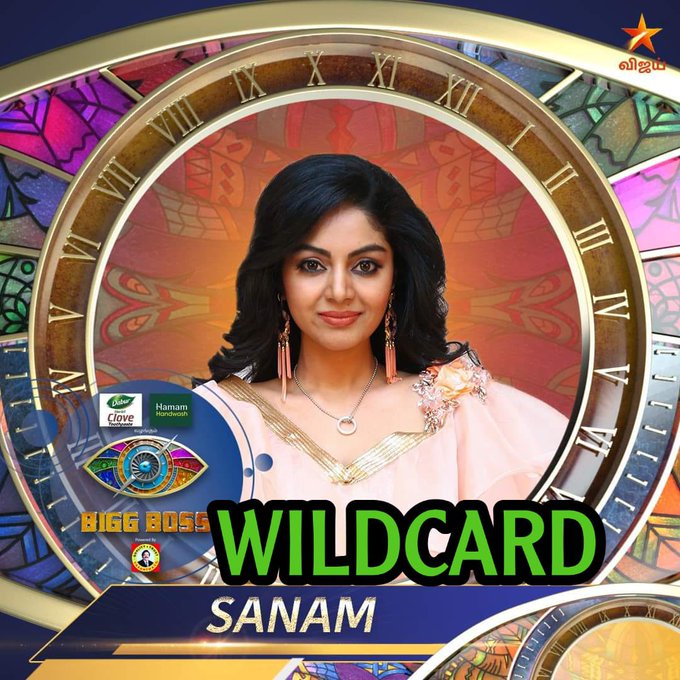 Joe michael, a dear friend of Sanam shetty, had posted a tweet in his twitter account saying that Sanam is going to enter the Bigg Boss house as a wild card contestant soon. Check out his tweet below :
@SamSanamShetty1 Will be the Wildcard Entry soon 😇😍🤩

Hold On Makkaley 😇#verithanam #ComingSoon

— JoeMichael (@RazzmatazzJoe) December 9, 2020
Reports also suggests that Sanam is still quarantined and is staying inside the bubble provided by the management of Vijay Television.
Still #Sanam not reached her home and still she is in bubble provided by @vijaytelevision

Chances are high for #Wildcard 🤞🏻#biggbosstamil #Biggbosstamil4

— Imadh (@MSimath) December 9, 2020
[wp_ad_camp_1]
Fans of the model became extremely happy on hearing about this update. Earlier, it was reported that Azeem of "Kadaikutty Singam" serial is going to enter the house as a wild card entry. However, he couldn't enter the house yet as an unexpected accident occurred to his mother. The tv actor posted a story in his official Instagram account to clarify it.