Bigg Boss, the most happening show right now is grabbing headlines in daily basis for different reasons. Starting from controversial model Meera Mithun taking part in it to the contestants revealing the darkest moments of their respective lives, the show is garnering a special attention from the family audience.
Now actress Kasthuri, who is known for her controversial tweets and her appearance in Tamil movies revealed that she was approached by Bigg Boss makers. She even revealed the fact that she was being compelled by them to take part in it as one of the contestant.
[wp_ad_camp_1]
Being an ardent follower of show, Kasthuri tweeted a post saying that the contestants are being very careful as Sandy asked apologize to Mohan Vaidhya in a place where there is no camera. Even we can hear Sandy saying  "Let my voice alone go out of this room".
On seeing this Kasthuri posted the photos of it and informed to her twitter followers that the contestants of this season are very much careful compared to the other two season's contestants. Her Tamil tweet read as "ஹலோ…. காமெரா எங்கே ? "
இந்த தபா அல்லா contestantடுகளும் செம்மா தெளிவா இருக்குர்ராங்கோ…. 😎😎 #BathroomBoss #BiggBossTamil3″
Check out her tweet here :
"ஹலோ…. காமெரா எங்கே ? "
இந்த தபா அல்லா contestantடுகளும் செம்மா தெளிவா இருக்குர்ராங்கோ…. 😎😎 #BathroomBoss#BiggBossTamil3 pic.twitter.com/W6RBXwUO4z

— Kasturi Shankar (@KasthuriShankar) June 27, 2019
[wp_ad_camp_1]
To this tweet one of her follower asked whether the makers of Bigg Boss called her or not.
Innaamaa kasturi unnaa koopadliyaa?

— Hari Varshan (@SurenderAmarnat) June 27, 2019
Kasthuri immediately replied to it by saying that they almost dragged her hand to take part in the Bigg Boss show. "But it doesn't seems comfortable to me. Let's see" she said in her tweet. Check out her tweet here :
கைய்ய புட்ச்சி இளுக்காத குறையா கூப்புட்றாங்கோ… எனக்கு போவ வசதி பட மாட்டேங்குதுபா ….. பாப்போம்…

— Kasturi Shankar (@KasthuriShankar) June 27, 2019
Here's how her followers reacted to it :
அவங்க கூப்டாங்கோ இவங்க கூப்பிடாங்கோ.ஏற்கனவே நிறைய இது மாதிரி காமெடி பார்த்து விட்டோம்

— ʙɪɢɢʙᴏssᴛᴀᴍɪʟ3 (@biggbosstamill3) June 28, 2019
வேண்டாமே,உங்கள் சுயம் எதுவாக இருந்தாலும் இப்போதுள்ள பிம்பம் மாற வேண்டாம்.

— சேது லெனா,இந்து. (@lakshsethu001) June 28, 2019
Plz neenga ponal sema interesting ah irukum. Ulla ellorum mlkka panranga.

— BiggBoss Reviews (@ReviewsBiggboss) June 28, 2019
அக்கா நீங்க பிக் பாக்ஸ் வாரீங்களா இல்லையா…

— esakiappan (@esakiap68470143) June 28, 2019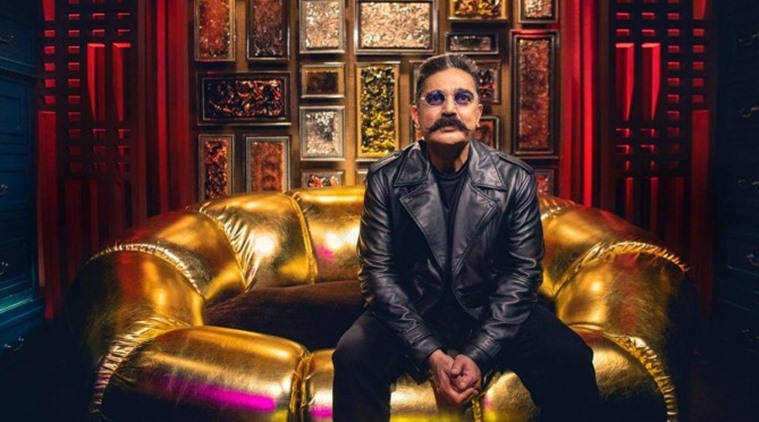 The third season of Bigg Boss Tamil went on air on Sunday. The Tamil version of popular reality show Bigg Boss is hosted by actor-turned-politician Kamal Haasan and he will host this season too. Bigg Boss is based on Big Brother, which was originally a Dutch show and has been adapted in many countries around the world.
[wp_ad_camp_1]
The first season marked the debut of Kamal Haasan on television. The show is back to entertain the audiences the third time. Like the previous seasons, Bigg Boss Tamil 3 will also test various skill sets of 15 contestants inside a safehouse without any mobile phones and any sort of contact with the outside world.
Actress Kasthuri was last seen in a song in the sequel of the only parody movie of Kollywood, Tamizh Padam. It is notable that Kasthuri was acted as Kamal's sister and daughter in the movie Indian, sequel of which is in making.