The audio launch of actor Vijay's upcoming film Sarkar was held at an engineering college on the outskirts of Chennai on Tuesday. The musical event was broadcast live on SUN TV. Oscar-winning composer AR Rahman has scored the music for the AR Murugadoss directorial.
[wp_ad_camp_1]
Rahman gave a live performance of his compositions for Sarkar. The music album boasts of five songs – "Simtaangaran", "Oruviral Puratchi", "Toptucker", "OMG Ponnu" and "CEO in the House".
Singers Bamba Bakya, Vipin Aneja, Aparna Narayan, Srinidhi Venkatesh, Mohit Chauhan, Sid Sriram, Jonita Gandhi, Naku Abhyankar and Blaaze have worked on the music album.
Sarkar is Rahman's second consecutive film with Vijay. It also marks director AR Murugadoss' third outing with the actor after Thuppakki (2012) and Kaththi (2014).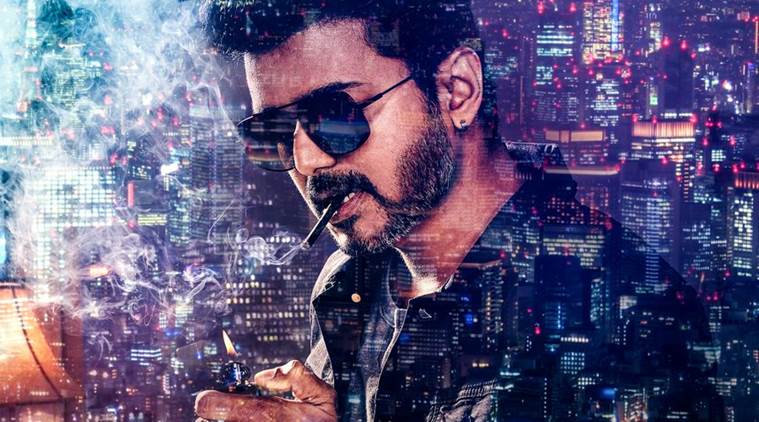 Actor Vijay took everyone by surprise with his politically laced statements at the Sarkar Audio Launch, which was held at the famous Sairam engineering college in Chennai.
After addressing the gathering and praising his team, 'Thalapathy' Vijay compared Sarkar to his previous hit 'Mersal' saying, "the special thing about Sarkar is that 'Mersal' had a bit of politics while the politics shown in Sarkar will be 'mersal' (meaning amazing)."
[wp_ad_camp_1]
Hinting his interest in entering into politics, actor Vijay said, "People will contest in the elections to form government but we have formed our Sarkar (government) already and now we are going to contest in the elections." Fans went crazy as the actor spoke of elections, but he immediately clarified that he was talking about the film and asked people to vote for the movie if they like it.
When the event host asked him about the rumours that he is playing a Chief Minister role in the movie, he jokingly replied that he is not playing the role of CM in the movie. "If I ever become a CM in real life, I won't be acting as a CM but do my duties honestly," he added. This is the first time that 'Thalapathy' has openly spoken about his ambitions to become a CM, even hypothetically.
"We have to pay for even our death certificates now. If the leader is just, his government will flourish. Justice will always win, but it takes time," he concluded his speech.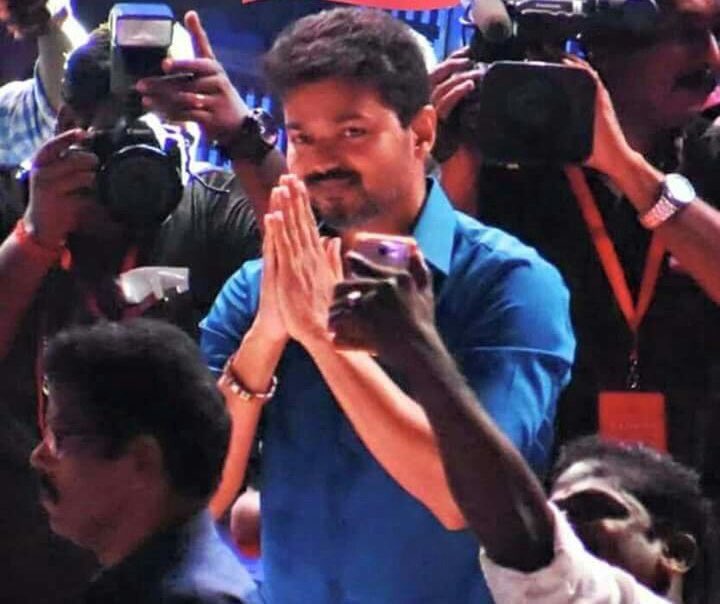 Directed by A R Murugadoss, 'Sarkar' stars Vijay, Keerthy Suresh, Varalaxmi Sarathkumar and Radha Ravi in lead roles. AR Rahman has composed five songs for the movie, "Simtaangaran", "Oruviral Puratchi", "Toptucker", "OMG Ponnu" and "CEO in the House". Simtaangaran and Oruviral Purtchi, released as singles earlier, have already taken the internet by storm.
[wp_ad_camp_1]
Of late, the actor has been actively lending support to social issues like Jallikattu and had also visited Medical aspirant Anita's house, who committed suicide as she could not clear the NEET exam. Vijay's father SA Chandrasekhar had admitted in an interview that Vijay had plans to join politics. With all this, the question is, will the actor make 'oru viral puratchi' in the near future in politics?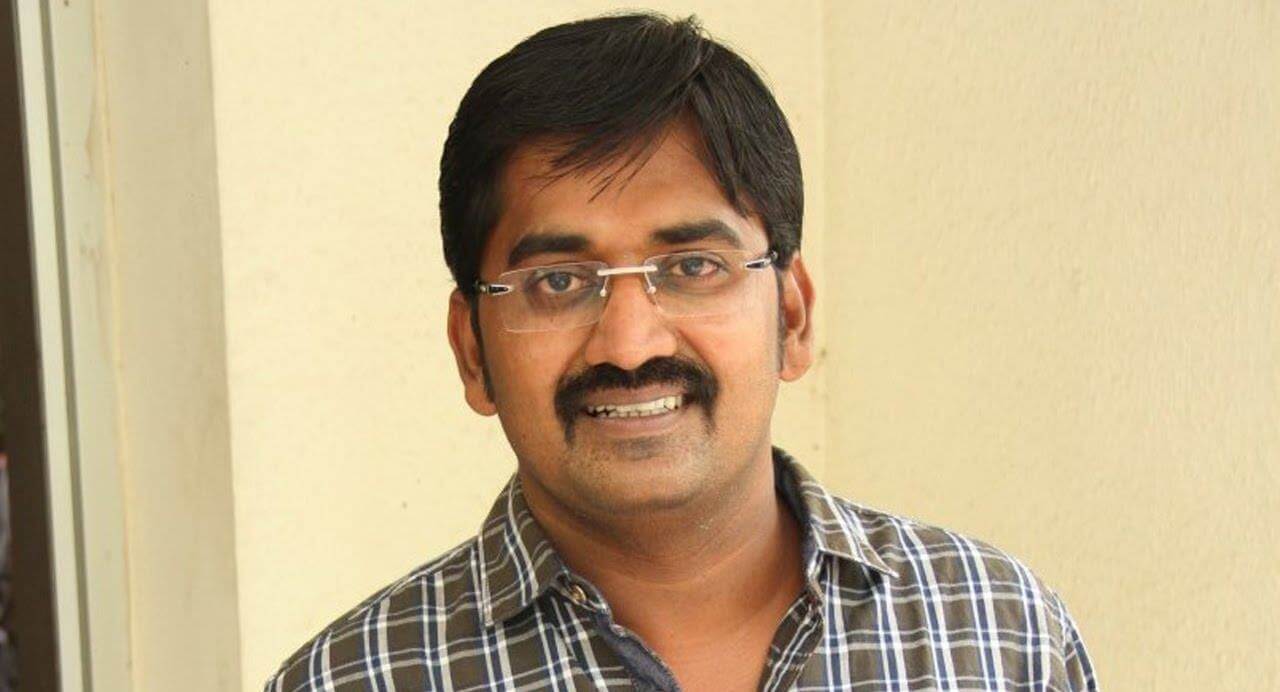 Meanwhile Karunakaran one of the comedy actor who is known for films like Soodhukavvum , Jigarthanda criticized his speech by saying "Is Kutty Kadhai only for leaders or also for actors ask your fans to not be abusive nanba Nanby and check if they listen .Plz ask them not to be abusive and hateful #Peace bro"
Is Kutty Kadhai only for leaders or also for actors ask your fans to not be abusive nanba Nanby and check if they listen .Plz ask them not to be abusive and hateful #Peace bro

— Karunakaran (@actorkaruna) October 3, 2018
He received several reactions for his tweet from cinema fans as well as Vijay fans. Check out some of them here :
இப்ப என்ன நீ famous ஆகணுமா? pic.twitter.com/6gkyqHDwQ5

— AR.ELANGOGULAN (@ARElangogulan) October 3, 2018
YESSSsss
Dear #Thalapathyans Thalaivar Sonna Maari #IgnoreNegativity 😡 pic.twitter.com/qsR24JJqRH

— MohammeD SarJooN✋ (@SparklingSarjun) October 3, 2018
Vijay is the reason for 20% of tamil cinema business every year – For the past 15 years. Summa ukkaranumnu nenacha, he could have done 1 movie every every 3 year. He is running because he knows that atleast 4000 families will be happy if he works. Athu thaan Vijay. https://t.co/RcTVlLTpU4

— Prashanth Rangaswamy (@itisprashanth) October 3, 2018
சிலர் உழைச்சு முன்னுக்கு வந்து பெரிய ஆளாவாங்க,
ஆனா சிலர் அப்டி முன்னுக்கு வந்த வங்கள விமர்சிச்சி பெரிய ஆளாவாங்க. சொல்லனும்னு தோனுச்சு.

If u really want to share this to #Vijay , u can call him & say. This tweet shows thatbu demand publicity. #SARKAR

— Ramnath (@armedramnath) October 3, 2018
ஸ்ட்ரைக் சமயத்துல ஷூட்டிங் நடந்த விவகாரத்துல சினிமா தரப்பே விளக்கம் சொல்லியும் அதை கேட்காம உங்களுடைய சங்கத்துல பேச வேண்டிய விசயத்தை இங்க தேவை இல்லாம பேசி ரசிகர்கள் சண்டையை தூண்டி விட்ட ஆளுதானே நீங்க..
இப்போ உங்க மேல உள்ள தவறை மறைத்து ரசிகர்களை மட்டும் குறை சொல்றிங்களே?

— அவதார் (@avardhaar) October 3, 2018
எங்கெங்க சொன்னா கேக்குறாரு கண்ட கண்ட நாயெல்லாம் அட்வைஸ் பண்ணும்னு சொன்னா கேட்டா தான..

இந்தா இப்ப நீங்க சொல்லிட்டிங்க

— 🔥ரௌத்திரம் பழகு💪 (@7Amalraj) October 3, 2018
Sari Than 😂 pic.twitter.com/1arHRBkUEi

— Happy birthday chlakty 😍😘 (@DrishaDurai4) October 3, 2018
ஆமாடா அப்படித்தான் பேசுவோம். . .பொச்ச சாத்திட்டு இருடா தாய்லிலிலி . . .. pic.twitter.com/ulJfi3aunM

— ꃶ Aяανιиd Messi 🇦🇷 ꃶ (@Messi_ArvinD) October 3, 2018
What do you think on this actor's statement ?? Comment below !1