This BIGG BOSS Contestant Used Paid Team To Stay In BIGG BOSS !! SHOCKING AUDIO LEAKED !!
CM / Updated: 2019-08-22
18:30 IST
By Dhiwaharan
The contestants of Bigg Boss show is getting eliminated in weekly basis based on the votes they are getting. The show which has seen 2 terminations and 7 evictions so far, is being hosted by actor turned politician Kamal Haasan who announces the evictions officially.
[wp_ad_camp_1]
People are already furious on the re-entry of Vanitha Vijayakumar who got evicted as 3rd contestant due to lack of votes. Now to our shock, it has been revealed that Meera Mithun, one of the former contestant of the show used a paid team to vote for her in order to stay inside the house. It is evidently revealed that Meera Mithun who was saved as the first contestant in the previous week of her eviction is saved only through paid votes through a marketing team.
WATCH THE VIDEO HERE FROM 9th MINUTE :
Source : Galatta 
The confession was made by her manager Venkat himself who produced a phone call audio as evidence in a youtube interview. The phone call conversation is between Venkat and the mother of Meera Mithun. In the phone call Meera's mother is heard saying "It seems no one votes for Meera from outside. It is only because of you guys she got saved. Apart from my 50 votes and few of the votes from our relatives, it is you guys who made her to stay. I will ask her to pay all the money once she comes from the Bigg Boss house. I will also give money if I get any."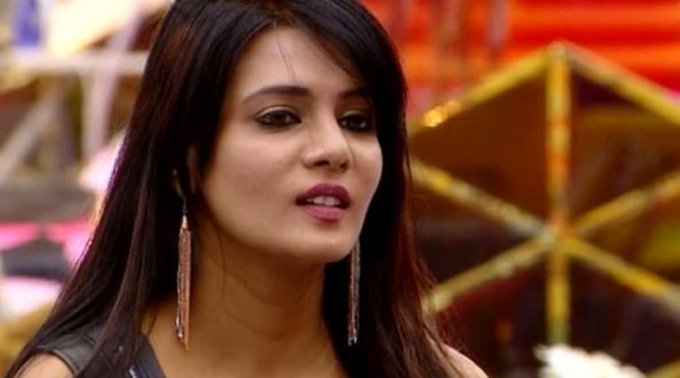 Meera Mithun was one of the most controversial contestants in the house. The model-actress had a lot of fights in the house. Her fall out with Cheran in the house was one of the biggest highlights of the season so far.
She is facing the outrage of social media for her behaviour in BIGG BOSS 3 Tamil. It all started when Cheran pushed away Meera Mithun while grabbing a jewel from Losliya as a part of his task. Even after getting eliminated, Meera Mithun still saying that Karma will take care of Cheran for his activity.
[wp_ad_camp_1]
In this interview, Venkat, revealed phone call audios and screenshots in Meera Mithun's phone. Earlier an audio conversation between Meera Mithun and Venkat leaked in which she wanted to portray Cheran in a bad way. Now in this interview, Venkat showed an audio of Meera abusing him in extreme bad words.
Venkat says that he started helping Meera by considering her as a helpless woman. "Only during lately, I came to know that she is this cruel." says Venkat about Meera Mithun. "Initially, I came to know about her real face once I saw screenshots of payments paid by some female models who are now accusing Meera for cheating them now." says Venkat in the interview.
[wp_ad_camp_1]
It is really astonishing to see contestants going this far to stay inside the house. Don't know who are the other contestants running a marketing team outside by being inside the Bigg Boss house. Comment your views !!