"They Started Telling It Is A Leaked Video" Shalu Shamu Revealed About The Darkest Moments Of Her Life !!
CM / Updated: 2019-06-12
13:33 IST
By Dhiwaharan
Shalu Shamu, who recently revealed about her #MeToo movement alleging a Telugu director of asking her to sleep with her, revealed about the entire incident in the interview with Indiaglitz. 
[wp_ad_camp_1]
In an interview, she said, "I was asked to come in a saree by him stating that he would explain about my character. I went to the said place with excitement, hoping that the movie could give me the much-needed break. Upon reaching there, I saw his family photos and realised that it was his residence," Shalu Shamu opens up.
Source : Indiaglitz 
"Then he offered me water which I kept it aside with the fear inside me. Apart from narrating about the character, most things he talked with me are irrelevant. When he continued talking, I started sweating. When he asked me to sit in a room where there was an AC, I pretended getting a call from my home and left the immediately with fear". she told.
Last week, Shalu Shamu, a young supporting actress in Tamil cinema has revealed that she has been approached by a director to sleep with him to get a role in his upcoming movie with Vijay Devarakonda. Shalu Shamu who has a huge fan following in social media platforms such as Instagram and Twitter has revealed it through her Instagram story while answering to one of her follower.
Shalu Shamu is an actress who has appeared in Varutha Padatha Vaalibar Sangam movie as heroine's friend and was last seen in Mr.Local in a small role. Going by the report of Indiaglitz , a follower asked Shalu about the MeToo movement. In his question he asked "Are you affected by Metoo ?? Only so I think you get so less chances for being straight forward" to which the actress replied that she was indeed approached by a Vijay Devarakonda movie's director. "Even I have come across #MeToo I don't wanna complain regarding this because I know how to handle myself as an grown up kid" she wrote.
She further added that there is no use complaining it as the one who approached would never accept it wholeheartedly. She also mentioned that he is a famous director with the hashtag "STOP WHERE THEY START"
[wp_ad_camp_1]
Check out the screenshot here :
"As I was not tortured by him continuously, there is no point in revealing it now. But I experienced such thing from a director. I won't say every male in the Industry is a predator. Many filmmakers whom I have worked with have behaved genuinely. Though there are many controversies against Director Susi Ganesan, he approached me very genuinely during Thiruttu Payale -2 shoot" Shalu said in another interview.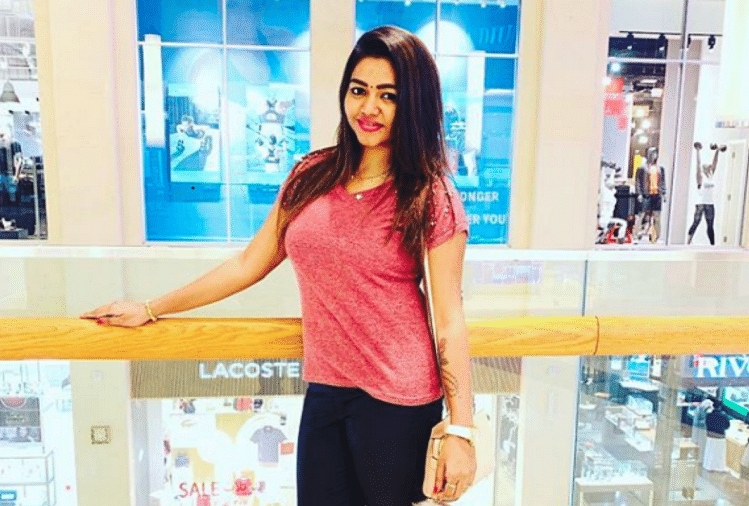 She also shared about the wrath she is receiving for releasing her dance videos in her official social media account. She said that it is a form of dance and was uploaded by herself. "Though it was uploaded by me, people started telling it as a leaked video" said a distressed Shalu.
[wp_ad_camp_1]
Check out her dance videos here :
View this post on Instagram